"BSG 2020" has been an epic year. One can only bold, italicize and underline that word this year, and still not offer it enough respect. As a sub-2 minute year-end send-off, here's a video mash-up of some of the goings-on around the virtual halls of BSG and Talent Sequencing,
https://www.bostonsearchgroup.com/blog/2020-bsg-reflects-a-year-in-review.
For a deeper dive on the impact of the Coronavirus on executive recruiting and optimization, Covid created huge new challenges for our clients' businesses. As we're in the business of talent advisory services, questions bubbled up from our clients like:
Q: Can we run a search process, assess, and offer to a finalist candidate without ever meeting them in the flesh?

A: In fact, YES. More than 75% of our clients post-March 2020 hired their finalist first choices in an entirely virtual process. What made them comfortable with this? In part, some of the assessment tools BSG and our companion brand Talent Sequencing have developed to enable deeper multi-dimensional candidate assessment. Click here for more.

Q: If we DO hire a new candidate during Covid, they're going to have to start "virtually." And all of their onboarding will have to be done virtually. How are we going to be able to determine whether the new hire is getting traction with their team, delivering value, and feeling engaged and integrated into their new family?

A: BSG and Talent Sequencing collaborated to build a new-hire onboarding tool that serves as an executive candidate Health Monitoring thermometer. It "dipsticks" key stakeholders around the new hire by pulsing every 30 days with a short, 8 question mobile friendly flash survey for the first 6 months of a new hire's tenure. And even does the same thing with the newly hired executive, pulsing a slightly different by motive-similar survey to ensure they're engaging and feeling traction in their new role. For more, see the Executive Integration Assessment tool here.

Q: And in addition to new hires we're looking to bring on, how can we know that our EXISTING company employees are alive and well in their new, more virtual company operating structure? How are teams shifted to remote workplaces faring now? Is our culture eroding or deteriorating with the whiplash change from pre-Covid working conditions to lockdown?

A: We heard this same question from so many of our clients, we took it to heart and built a full company cultural health-monitoring tool. Deployed this summer, we christened it the Distributed Culture Heatmap. It combines the culture survey science we developed for the CFS, and the periodic pulsing capability from the EIA, and brings them together to enable companies, executives, and team leaders to pulse their colleagues every 4, 6, 8 or 12 weeks to determine how they are doing, and whether company/team culture is holding firm, or suffering from workplace changes forced by the 2020 pandemic, and if suffering, where?

Q: If an individual executive, team, division or [gulp] the entire company is indeed suffering underperformance for any reason, what can we do about it?

A: As part of the Talent Sequencing menu of services, we brought together a best-in-class stable of individual executive coaches, team, coaches, and strategy coaches. These coaches are now working with our clients' high potential individual team members who are most likely to benefit from a focused coaching partnership, as well as with entire executive teams to drive performance optimization across the organization.
All of these questions and answers stemmed from our belief that great "talent acquisition" is only one very important part of company success. In fact talent optimization is the real driver of performance, results, growth and achievement. We learned that we can drive talent optimization via in person as well as virtual tools, processes and people. And we surprised ourselves in 2020 in the strides our clients made in the face of unprecedented adversity.
Thanks to all of our clients for your trust and partnership in 2020. We all can hope that 2021 brings sunlight back to so many companies, people, and lifestyles that were darkened by the Corona Virus Disease of 2019 (it's acronym now infamous as COVID-19, built from the first 2 letters of Corona Virus and the last 2 numbers of the year it emerged, 2019). An early toast to COVA 21 (Corona Vaccine 2021)!
-----------------------------------------
What did all of this take? We teamed up with a veritable "Who's Who" of talent and PE experts to coordinate the launch of a sister company as well as a suite of talent tools, we've been researching, developing and executing on all cylinders. As we close out 2020 and look towards the beginning of 2021, we have quite a bit to share with you.
This update is divided into the following sections for reading ease…
Innovation & Developments

Recent & Upcoming Events

Recent Search Engagements

Closed Search Engagements


Talent Sequencing,
BSG's early 2020 Spin OUT

As a reminder, driven by the increasing adoption of BSG's assessment tools & related search services, BSG spun them out into a separate entity. Now branded Talent Sequencing LLC, these services are able to be more broadly deployed on behalf of companies and noncompetitive search firms looking to improve their talent acquisition and optimization activities. Services included in Talent Sequencing offers include candidate assessment tools & technologies, search marketing services, & coaching services among others. Visit Site.

Distributed Culture Heatmap (DCH)
The Distributed Culture Heatmap solves the problem of keeping a pulse on your distributed team—it's a light, monthly or quarterly culture health monitoring pulse survey that compares each pulse against prior pulses to detect cultural erosion, and if there is erosion, where and why is it occurring most. It's sold as a series of 6 pulses, that can go out at intervals of every 4, 6, 8 or 12 weeks, and builds and maintains a graphic visualization of a company culture on key vectors critical to cultural health.
There has never been a more important time to be able to take the pulse of your company and monitor cultural health to determine any invisible movement that could impact your business in the latter quarters of 2020, the 2021 recovery, and beyond. We look forward to discussing how we can support your distributed culture.
Reach out to us via return email and/or by visiting the DCH site to test the DCH.
Company cultures in during Covid-19 in 2020 was a "tale of 2 cities"—some companies actually IMPROVED their cultures across the pandemic. Yet others saw massive deterioration (see article and analytics of 1.4 million employees and their sentiments around their company's cultures by MIT Sloan Review published in October, 2020, https://sloanreview.mit.edu/article/how-companies-are-winning-on-culture-during-covid-19/). The difference between companies who were perceived to have improved their cultures vs. those who didn't?
During times of crisis, however, the quality of communication is central to how employees evaluate corporate culture. The other big factor behind company cultural erosion during Covid? "Employees Give Companies Low Marks for Agility During COVID-19" as defined by 12 depressions from down 7% to down almost 40% in areas including slowness of speed in responding to changes, lack of strategic consistency & level of bureaucracy.
If you're looking for an opportunity to be on the winning side of the tale of 2 cities, consider our 2021 New Year's Resolution #2: As the management adage goes, "if you can't measure it, you can't manage it." Start MEASURING your own company's culture. Light, quick but frequent culture health monitoring pulses can make the difference between being in the "good city," or the bad…. For more on Talent Sequencing's tool for culture pulsing, learn about the Distributed Culture Heatmap, http://talentsequencing.com/talent-sequencing-toolbox/distributed-culture-heatmap/

Wish to request an invitation or to be put on the mailing list for our exclusive PE events in the future? Email Julie Hart, Julie@BSGtv.com to request your seat.

Current Articles and Research around Private Equity:
The workplace, leadership and the middle market
BSG Talent Survey - Considerations from COVID-19
Interested in lessons on talent gleaned during Covid-19? Our Mid-Year Talent Survey took respondents to task on everything they experienced during the pandemic. We explored where companies stood before and during the pandemic and paid careful attention to where we're going, from future hiring trends to expectations regarding future flexibility in the workplace. Review our findings here.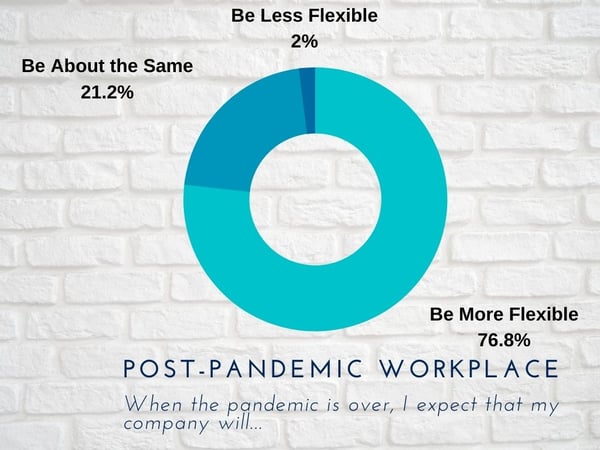 Spring Lane Capital, Director of Project Operations.

Asahi America, VP Operations

Primark, HR Head of Learning & Development for the US

US HR Business Partner, TH Lee backed warehouse robotics pioneer AutoStore autostoresystem.com

CFO for Argosy Private Equity-backed Walpole Outdoors, http://jobs.bostonsearchgroup.com/JobDescriptionMultiple.asp?WebJobPostingsID=572

General Manager, Photonis, for their Scientific Detection & Imaging Unit, http://jobs.bostonsearchgroup.com/JobDescriptionMultiple.asp?WebJobPostingsID=573

Divisional General Manager for publicly traded small cap innovator in medical devices for women's health, http://jobs.bostonsearchgroup.com/JobDescriptionMultiple.asp?WebJobPostingsID=571

CEO search for private equity backed middle market business focused on military safety equipment, http://jobs.bostonsearchgroup.com/JobDescriptionMultiple.asp?WebJobPostingsID=568

VP Marketing & Analytics for leader in sustainable energy services to business and residential customers, http://jobs.bostonsearchgroup.com/JobDescriptionMultiple.asp?WebJobPostingsID=557


Organization redesign and executive team coaching assignment with PE backed $200M distribution business

6 month individual executive coaching project with a middle market private equity portfolio company with one of their high potential technology executives in one of their SaaS software holdings

Executive Team Culture coaching assignment to drive better trust & alignment within the senior management team

Executive team coaching, organizational growth and redesign for late stage venture-backed high growth technology and services business to build strong team cohesion on which to balance 100% annual growth in 2020

CEO succession planning and team alignment & cohesion coaching project for PE backed manufacturer for the military