September 2020: BSG Completes Another Successful Executive Search— Head of Talent Acquisition for Retail Client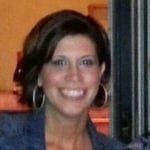 BSG proudly announces a recently completed executive placement. Karin Cooney formally accepted the position as the Head of Talent Acquisition for our retail client.
Karin Cooney's background is in recruiting great teams together with her deep management experience in the retail sector made her an excellent choice for the position.

Most recently, Cooney managed Talent Acquisition and Development for The L'OCCITANE Group where she was responsible for talent acquisition, people development and compliance strategies for North America. Previously, as a District Manager, she was named Talent Champion for the Northeast Region, serving as a thought partner in regional hiring decisions and sourced talent. Earlier in her career, Ms. Cooney held senior store management roles for Destination Maternity Corporation, Macy's, Coldwater Creek, Gap Inc., and the Walt Disney Company.

Ms. Cooney studied Human Resources Management and Personnel Administration at Merrimack College and is a SHRM Senior Certified Professional.
About Our Client:
Our retail client is in the value sector, and operates in over 300 stores with locations in almost a dozen countries, and employs over 75,000 people worldwide. They are a subsidiary of a diversified international food, ingredients, and retail group with global sales of almost £16bn and employ over 130,000 employees in 50 countries.

In the past two years, our client has opened over 30 stores and created over 8,500 new jobs. Expansion into the United States has established 10 new locations in the Northeast. Our client has eight distribution centers globally and one headquartered in the US. Our client has a strong presence in the social digital market and has created a phenomenon where customers can share looks with likeminded fashion forward shoppers.

Our client offers high fashion at discounted prices for customers ranging in age, whom have a passion of setting style trends in home goods, clothing, beauty and gifts. Our client's buying offices search the world to source the latest fashions that mirror today's fashion trends.
Our client offers a fast-paced and value driven environment and includes their employees, community and supplies as part of their success. For instance, our client:
Provides employees equal opportunities based on merit;
Treats suppliers fairly;
Supports local communities; and
Takes environmental responsibilities seriously.
For assistance with your next executive search, in the Retail sector or across our array of practice area specialties, contact us today.
-by
BSG
on Dec 16, 2020 2:47:20 PM