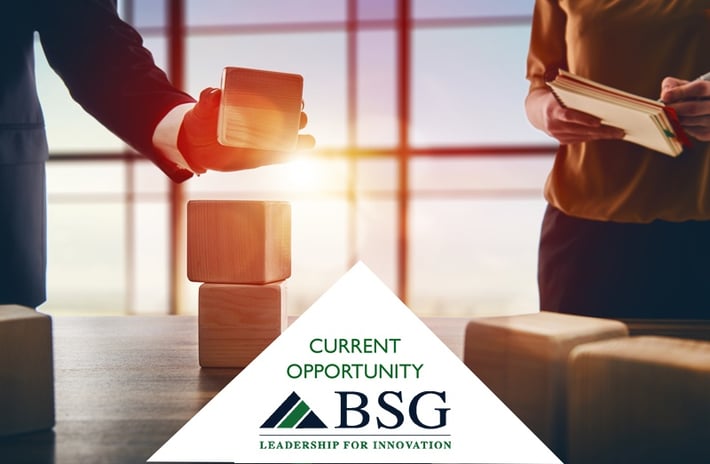 Position: U.S. Head of Talent Acquisition

Company: Retail Client
Location: Boston, MA
Reporting Relationship: Vice President of People & Culture, U.S.
BSG has commenced an executive search for U.S. Head of Talent Acquisition for our client, a retail company. This individual will be responsible for all internal and external recruitment for our client in the United States.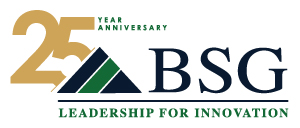 Opportunity Overview
U.S. Head of Talent Acquisition
COMPANY BACKGROUND & CULTURE
Our retail client is in the value sector, and operates in over 300 stores with locations in almost a dozen countries, and employs over 75,000 people worldwide. They are a subsidiary of a diversified international food, ingredients, and retail group with global sales of almost £16bn and employ over 130,000 employees in 50 countries.
In the past two years, our client has opened over 30 stores and created over 8,500 new jobs. Expansion into the United States has established 10 new locations in the Northeast. Our client has eight distribution centers globally and one headquartered in the US. Our client has a strong presence in the social digital market and has created a phenomenon where customers can share looks with likeminded fashion forward shoppers.
Our client offers high fashion at discounted prices for customers ranging in age, whom have a passion of setting style trends in home goods, clothing, beauty and gifts. Our client's buying offices search the world to source the latest fashions that mirror today's fashion trends.
Our client offers a fast-paced and value driven environment and includes their employees, community and supplies as part of their success. For instance, our client:

Provides employees equal opportunities based on merit;

Treats suppliers fairly;

Supports local communities; and

Takes environmental responsibilities seriously.

THE OPPORTUNITY
Reporting to the VP of People & Culture/US, the US Head of Talent Acquisition will have responsibility for all internal and external recruitment for our client in the United States. Working in conjunction with the rest of the people and culture team, this person will build the strategy and workforce plan, and ensure the delivery of quality talent across the enterprise. The US Head of TA will also bring subject matter expertise to bear on the recruitment process and metrics, creating a function that is best in class and fits with our client's culture.
The US Head of Talent Acquisition will have overall responsibility for all store recruiting and will have direct responsibility for retail management and corporate recruiting. Additionally, this person will be directly involved in the recruitment of all roles for new store openings as well as provide oversight to the RPO partner. Operationally, this role will be responsible for optimizing the company's HR technologies including BrassRing, Workday, Kronos, and Ceridian, all of which are fully integrated. Lastly, this person will also oversee the selection and management of a new RPO vendor for the company.
Key responsibilities for this role include the following:
Develop and deliver the short‐ and medium‐term recruitment strategies that will meet our client's US's talent needs
Select and manage a recruitment process outsourcing (RPO) vendor for new store openings
Work in partnership with the People & Culture team and business leaders to ensure the employment brand is communicated externally and candidates are attracted to our client
Manage the recruitment process, ensuring a good candidate experience as well as an efficient and effective internal process
Deliver consistency in selection and hiring decisions to support the workforce plan and employment brand
Design innovative recruitment programs to include college and internship hiring
Partner with store management to ensure they are recruiting for their stores effectively and consistently
Provide tools and support where necessary
Maintain awareness of best practices in recruiting, bringing innovative ideas to the team
Partner with the People & Culture team to understand internal talent and succession plans as part of the overall workforce plan
Define, develop, and evaluate key workforce metrics to measure the success of talent acquisition programs and practices; provide reporting and analysis to management with recommendations for improvement
Understand and add value to our client's operating model of "speed and volume"
Collaborate and provide support as needed to the other People & Culture centers of expertise
PROFESSIONAL EXPERIENCE/QUALIFICATIONS
The US Head of Talent Acquisition is an experienced talent acquisition leader that has worked in a retail environment or high‐volume service environment. The right candidate will be able to build and lead a highly effective TA function with many moving parts in a high-growth organization.
* This role requires domestic U.S. travel
REQUIREMENTS
Experience leading a Talent Acquisition function
Ability to work and succeed in a fast‐paced environment
Strong HR systems knowledge
Experience leading a multi‐site recruitment function
Experience working with a large hourly population
Ability to lead a function including people, budget, and metrics
Experience managing an RPO preferred
Ability to effectively work and interact with C‐suite executives, including company President
Must possess a collaborative style and the demonstrated ability to partner with a variety of colleagues across many geographies, countries, and levels
Detail-oriented and analytical
Excellent communication skills and high levels of emotional intelligence
Operates with a high level of integrity, diplomacy, tact, and professionalism
Strong presentation skills and the ability to present to all levels in the organization
A strong work ethic that consists of a drive to get things done and a desire to participate personally
EDUCATION
A bachelor's degree is required.
COMPENSATION
Compensation will be competitive and commensurate with experience. A package consisting of a base salary and annual cash bonus will be developed to attract the finalist candidate.
To Submit Resume: