June 2020: BSG Completes Another Successful Executive Search— SVP, Commercial and Strategic Relations, Onyx Centersource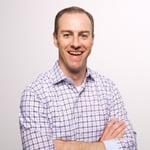 BSG proudly announces a recently completed executive placement. Tony Wagner formally accepted the position as the SVP, Commercial and Strategic Relations at Onyx CenterSource.
Tony Wagner joins Onyx CenterSource and is an experienced Commercial leader in the hospitality industry. He brings global experience with a track record of creating and executing strategies to achieve above market revenue and margin growth, and extensive experience and deep knowledge in the travel industry in particular. His 25+ years of executive leadership experience have allowed him to hone his skills in business development, strategic and operational strategy, finance, and talent development.

Tony was most recently the VP/Head of Americas and South Pacific Meetings & Events for Carlson Wagonlit, a leader in the Corporate Travel and Meetings & Events industry. Tony holds a BS from the University of Minnesota where he majored in Corporate Finance.
About Onyx CenterSource:
Frictionless-free Commerce between Hotels and Travel Agents

The new Onyx CenterSource came together because they saw an opportunity to better serve their customers on a global scale. Rather than serving either hotels or travel agents for their commission processing needs, they could "close the loop" and serve both sides of the network to optimize the ecosystem. Because if they can enable hotels to be more commission friendly to travel agents, agents will re-book those hotels, which generates more revenue for the hotels and in turn more commissions for the agent, a "virtuous circle," if you will.

Spun out of Pegasus Solutions in 2013, and backed by pre-eminent private equity investor H.I.G., Onyx CenterSource is headquarted in Dallas, TX with significant additional staff based in Norway and Spain.
For assistance with your next executive search, in the Data Processing sector or across our array of practice area specialties, contact us today.
-by
BSG
on Sep 24, 2020 9:05:54 AM