November 2020: BSG Completes Another Successful Executive Search— CEO, USRowing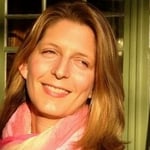 BSG proudly announces a recently completed executive placement. Amanda Kraus formally accepted the position as the Chief Executive Officer at USRowing.
Amanda is the founder and former Executive Director of Row New York, a non-profit organization she founded in 2002 which focuses on empowering youth through the sport of rowing. During Amanda's tenure as Executive Director, the organization grew from its infancy and 8 participants to providing a robust number of programs for thousands of youth in 75 school districts across New York.

In 2008, Amanda was awarded the John J. Carlin Award by USRowing. The award is given annually to an individual who has made a significant contribution to and outstanding commitments within the sport.

USRowing's press announcement naming Amanda as its CEO can be found here:
https://usrowing.org/news/2020/8/24/general-amanda-kraus-named-as-usrowings-chief-executive-officer.aspx
About USRowing:
USRowing is a non-profit membership organization recognized by the United States Olympic and Paralympic Committee ("USOPC") as the national governing body ("NGB") for the sport of rowing in the United States. USRowing selects, trains and manages the teams that represent the U.S. in international competition including the world championships, the Pan American Games and the Olympics. USRowing serves and promotes the sport of rowing for all its members both competitively and recreationally, as well as those who row indoors for fitness. USRowing has more than 83,000 individual members reflecting the spectrum of American rowers -- senior, junior, collegian, master, and adaptive athletes and over 1,350 organizational members spanning high performance elite training centers to learn-to-row community rowing programs.
For assistance with your next executive search, in the Sports / Non-Profit sector or across our array of practice area specialties, contact us today.