September 2020: BSG Completes Another Successful Executive Search— CFO, Spring Lane Capital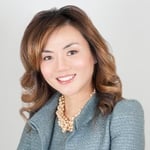 BSG proudly announces a recently completed executive placement. Ann Leng formally accepted the position as the Chief Financial Officer at Spring Lane Capital.
Ann joins Spring Lane Capital and brings nearly 20 years of experience in the Hedge Fund and Private Equity industries. She has provided financial leadership to both startups and established global leaders throughout her career. Ann was most recently Chief Financial Officer for AC Investment Management LLC, where she successfully set up the operational infrastructure including tax, treasury, investor relations, systems and internal controls. She not only has a track record of delivering exceptional results, but has developed strong partnerships within the industry and with her clients.

Ann holds a BAS from the Yantai University in China, and MBA from Baruch College in New York, and is a CFA and CPA.
About Spring Lane Capital:
Spring Lane Capital with more than $150M Assets Under Management, offers a new approach to faster growth for companies that deploy smaller-scale projects and equipment. With their Integrated Deployment Capital model, they partner with entrepreneurs in the energy, water, food and waste industries to help them offer their customers what they really want: solutions, not complications.
Spring Lane Capital partners with strong management teams who are selling or using distributed assets with compelling customer economics in the energy, water, food and waste sectors. Within these sectors, the firm focuses on solutions that have significantly positive impacts on the sustainability of the world's natural resources, which the firm believes offer advantaged long-term benefits economically and socially.
Spring Lane Capital's unique "Catalytic Project Capital" approach combines project equity for small-scale systems and projects across the energy, food, water and waste markets, along with additional growth capital to support the teams that they partner with at the corporate level.
For assistance with your next executive search, in the Asset Management sector or across our array of practice area specialties, contact us today.
-by
BSG
on Oct 13, 2020 3:18:34 PM