August 2020: BSG Completes Another Successful Executive Search— Chief Financial Officer, Cassavant Machining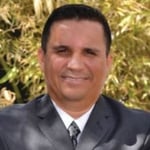 BSG proudly announces a recently completed executive placement. José Suárez-Cabrera formally accepted the position as the Chief Financial Officer at Cassavant Machining.
José Suárez-Cabrera joins Cassavant Machining and is an experienced financial leader who has spent more than 20 years in the manufacturing sector. He has considerable expertise in financial planning and analysis, forecasting, budgeting and intelligent hedging which he honed during his career as Pricing Analyst, Worldwide Corporate Finance & Accounting Manager, U.S. Controller, and CFO.

Most recently, José was Vice President of Finance and Accounting for Maax Spas Industries, a leading PE backed North American manufacturer of hot tub products. José holds a Masters of International Management degree from the Thunderbird School of Global Management, as well as an MBA in Public Policy Analysis from Instituto de Estudios Superiores en Administración in Caracas, Venezuela.
About Cassavant Machining:
Cassavant Machining is a family owned manufacturing company that provides machined component parts of all different types, as well as small assembled components to the Aerospace and commercial industries.

Cassavant Machining, Inc. was founded in 1972 by Joseph and Sharon Cassavant. Over the years, CMI has continually evolved its capabilities, members, equipment and facilities to achieve vertical integration and to be a "one stop shop" for its customer base.

Their aerospace centers of excellence and systems support their customer needs around the world. Likewise, their systems also support the need for international supply chain to meet the demands of their industry.

At CMI their members, equipment and systems facilitate the ability to deliver thousands of orders every month at the highest quality, while meeting the expedited delivery needs of their customers when called upon.

At the core of their business is their family/relationship-oriented approach to doing business. They partner with both their customers and vendors through long term contracts and working together as a team on a day to day basis. That same principal is also applied internally, as they believe in building a team first, and friendly work environment for their members. SAFETY is their #1 key to success and it starts with their dedication to their member's safety and positive work environment.
For assistance with your next executive search, in the Aviation & Aerospace sector or across our array of practice area specialties, contact us today.
-by
BSG
on Sep 14, 2020 12:38:48 PM