With an incredibly strong labor market and demand for top talent outpacing supply, BSG reader preferences shed light on key interests across the executive search industry this year. What interested you most? We've combed thought our trove of research and publications to bring you the top articles from this year, in case you missed them or just want to experience them again!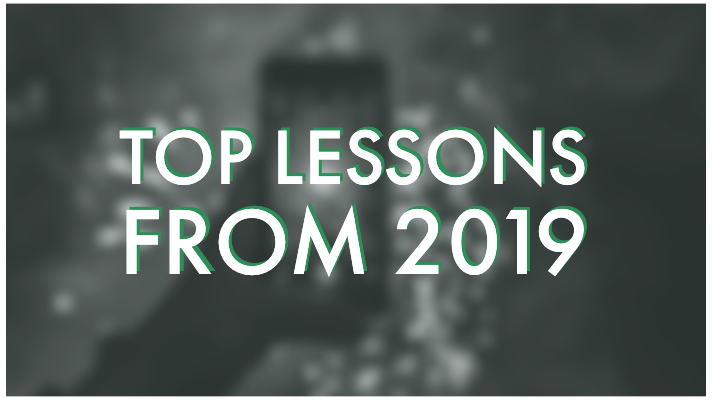 #1 - Executive Compensation
The top interest on everyone's mind this year? Executive compensation research is still the main driver of interest to our research.
CFOs, CEOs, and all executive positions in Sales, Marketing and Commerce positions were the most trafficked research on our site this year. Review executive compensation for these key positions here. And stay tuned for a comprehensive study coming in Q1 of 2020:
All Executive Compensation Studies: https://www.bostonsearchgroup.com/blog/topic/executive-compensation
#2 - What Makes A Top-Performing Executive
Up next? You wanted to know about key qualities and attributes for top-performing executives. From the most valuable qualities of a top-performing CFO to whether charisma is paramount for successful leadership, you combed our articles to find the keys to the best executive qualities.
5 Most Valuable Qualities of a Top Performing CFO: https://www.bostonsearchgroup.com/blog/5-most-valuable-qualities-of-a-top-performing-cfo
#3 - Success in Recruiting - What's the Secret?
Skills, Interviewing & Recruiting Success: Everyone wants to know the secret sauce to executive hiring. Whether you were trying to go it on your own (see our reasons why that may cost you) or just trying to decide if you've hired the right executive search firm, you wanted to know the top tips for interviewing and what skills to hire for in coming years. Fortunately, we have that all for you here!
#4 - Executive Assessment & Talent Management
Finally, executive assessment skills and a suite of talent management, optimization and cultivation tools hit your radar this year. From understanding how to measure culture fit to learning whether aptitude or experience is more important, you immersed yourselves in the developing field of executive training and assessment, where the right combination of expertise and tools can take your executive recruiting to an entirely new level. Revisit these pieces for inspiration in 2020:
APTITUDE VS. EXPERIENCE | WHICH IS MORE IMPORTANT IN THE HIRING EQUATION, AND WHEN?


https://www.bostonsearchgroup.com/blog/aptitude-experience-important-hiring-equation
IT TAKES THREE C's TO SPELL EXECUTIVE SUCCESS https://www.bostonsearchgroup.com/blog/it-takes-three-c-to-spell-executive-success-dr-dan-weekly-wag
-by
BSG
on Dec 31, 2019 12:42:37 PM