Contrary to the popular belief that BSG only retains on creative, thought-leader positions, CFO has been our third largest search category for the past 36-months. And we only expect that number of searches to grow.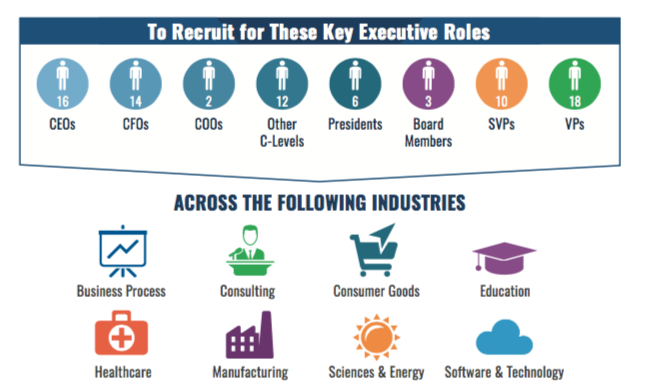 According to a 2015 survey performed by KPMG, 63% of CEOs believe the significance of the CFO role will increase over the next three years. But 30% also says their current CFO's can't assist them well enough with their current challenges.
Our extensive experience with the executive role gives us unique insight into the qualities that make a successful CFO in a changing corporate landscape. Here are a few traits we always look for in a CFO.
Seeing the Big Picture: like every member of the executive team, the CFO can't exist in a vacuum. It's important that your new CFO understands the overall long and short-term goals of the company, not just the financial ones. "Save money" isn't as impactful a directive as "saving money will help us reach x goals by 2020." Rather than merely reporting on monetary gains and losses, as in the past, CFOs are now involved in continued financial strategy as well. This might include investigating competitors as much as learning the company.


Understanding Operations: knowing the way the company works can lead to unexpected saving initiatives. A productive CFO gets out of their office into the halls of the organization to learn about each business and department. Knowing what drives performance can help guide future directives. Jack McCullough, founder of the CFO Leadership Council and the MIT Sloan CFO Summit said, "It's the person who can synergize strategy and finance who will have an impact."


Building Up, Not Just Cutting Down: many CFOs are extremely talented at finding savings in the budget. From layoffs to economic alternatives and reevaluating which resources go where, cutting back funds is the first impulse. But a top-performing CFO also knows that creating new value in the company is important to building revenue and long-term ROI. Rather than being the veto of high-reward projects, a valuable CFO has the savvy to acknowledge when and where investing money will foster long-term growth.


Communication is Key: numbers don't lie, and analytics are essential to evaluating a company's financial resources. But not everyone speaks Excel Spreadsheet. An effective CFO is a fluid translator from dollar signs to operational, staff, and resource effects. A great CFO can present financial information for a variety of different parties, outside and inside the company, illustrating the changes and impacts clearly.


Creativity and Collaboration: we're certainly not advocating for creative accounting. But as companies and cultures change to become more dynamic, so do revenue streams. The Finance Department works with every team from Business Development and Operations, to Marketing and Administration to generate ideas and implement strategies.
Gone are the days when a CFO was a lone figure owning a company's books. A valuable CFO is a team player, a creative thinker, and an analytic animal. Our extensive catalogue of placed CFOs in eight industries has given us the knowledge to find the right individual to bring your company to the next level.
Looking to replace or add a new CFO role to your company? E-mail me for more information.