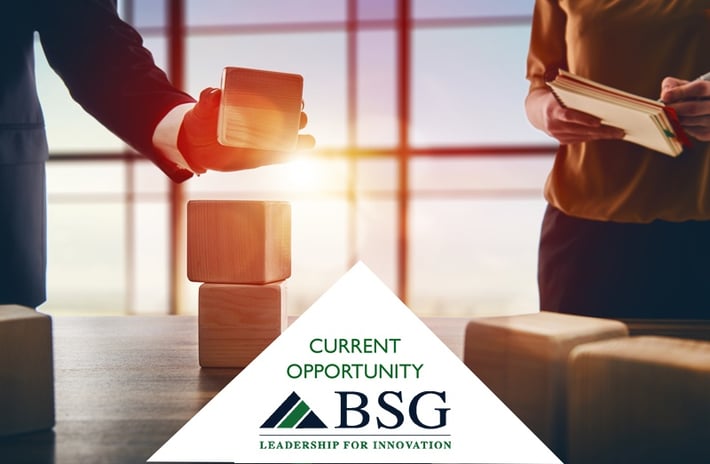 Vice President, Product
Reporting to Chief Executive Officer
Arlington, VA/Washington D.C. Area
BSG has commenced an executive search for Vice President, Product for our client, a leading digital health platform that provides content, tools and real stories in an emotionally engaging way to inspire millions of patients and caregivers to live healthier and more fulfilled lives. Key to the position's responsibilities include product definition and product road map and product team management and leadership, as well as deep partnering with the engineering, editorial, marketing and sales teams to develop world-class products for both consumer and enterprise customer stakeholders.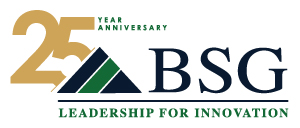 Opportunity Overview
Vice President, Product
THE COMPANY
Our client is a leading digital health platform that provides content, tools and real stories in an emotionally engaging way to inspire millions of patients and caregivers to live healthier and more fulfilled lives. Our client is improving consumer health engagement and actions through the development of authentic communities of health information seekers who can interact and learn from relatable physician, pharmacist, public health and patient experts.

Our client's mission is to empower patients and caregivers with the information and applications needed to efficiently navigate the healthcare landscape and as a result, to permit better health outcomes through use of its products and services.

The company was featured in Crain's Best Places to Work in NYC, Crain's Fast 50, and has been recognized as the Media Brand of the Year by Medical Marketing & Media (MM&M).

Our client is headquarted in mid-town Manhattan, with additional operational offices in Arlington, VA.
OUR CLIENT'S HISTORY
Our client started more than a decade ago as a print publication, distributed via doctors' office and hospitals. When their current CEO was brought in, he systematically replaced print with digital publishing platform, and as of 2018, virtually all their content is delivered digitally to its constituents. In late 2017, our client was bought by noted local middle market private equity investor Topspin Partners in order to invest in and fuel the next chapters of growth for the business.
PRODUCTS & PARTNERSHIPS
Our client has an initiative developed by their experts, editors of the University of California, Berkeley, Wellness Letter to help millions of patients live their best life now.

Our client's patient experts, influence treatment decisions and inspire patients to take action through a beautifully produced multi-media experience and engaging content and tools.

Our client's publications have received numerous awards and accolades, including the MM&M Awards. Our client offers a multi-channel compliance and adherence suite that allows patients and caregivers to create reminders and even fill prescriptions with a home delivery pharmacy service. This suite is licensed as a private label product to the managed care, pharmaceutical, hospital, and retail pharmacy markets. Our client offers a comprehensive mobile app that is the only condition-specific health app to integrate patient education, tools, adherence reminders, and mail order pharmacy services. It provides exclusive sponsorship opportunities for iOS and Android operating platforms.
THE TECHNOLOGY
Our client's digital platform is powered by a new content media system. Once the platform is completely deployed, it will unify front & back-end, and consolidate 13 platforms down to one.
THE POSITION
Reporting to the CEO, the VP Product will partner with the rest of the executive team in a hands-on, active role. Key to the position's responsibilities include product definition and product roadmap and product team management and leadership, as well as deep partnering with the engineering, editorial, marketing and sales teams to develop world-class products for both consumer and enterprise customer stakeholders.

Success in this role will lean on 3 pillars of skills and experience:
Deep consumer social media content adoption and success
Has had strong career delivering B2C digital media solutions with a mobile-centric approach
Has worked in fast-growth, privately held and/or investor-backed culture

Our client is seeking a seasoned and accomplished global product leadership executive with an unusual combination of skills. However, there is no question that the most critical skill is a proven ability to lead product definition and direction for a multi-product, market leading, cloud-based, consumer and enterprise application suite delivering healthcare insights to both the individual patient and the B2B healthcare provider value chain (hospitals/provider side). The VP Product will have a passion for and experience working with customers, sales, development and support team members to deliver world- class products that fulfill existing feature/functionality needs, as well as anticipate those of the future. This role will drive the full product development lifecycle in collaboration with technology, marketing, sales and UX teams.
Lead the definition and direction of multiple product lines utilizing input from customers, sales, competitors, senior management, and market information.

Lead the development of product line roadmaps in support of product plans and new market/client input.

Collaborate with CEO, VP Editorial, VP Engineering, and VP Marketing to develop product strategy, requirements, and product roadmap.

Lead and manage a core product team of in the definition, design, and development of key features for beta, pilot and commercial product releases.

Define and deliver on product launch plans in coordination with the Product Marketing team
Interface with customers and sales to drive product direction, ensuring that product capabilities meet and exceed market needs, offering significant differentiation.

Lead the definition of release scope and work alongside Technology leadership to establish release dates.

Work with software development and UX teams during product design and development to ensure requirements are being met.

Lead cross-functional teams responsible for preparing all aspects of the company for successful product launches (e.g., documentation and training for sales, customer support, professional services, and operations).

Work with Product Marketing to define product positioning, messaging, benefits, pricing, etc. and provide implementation support to deliver product information, demos and sales tools to the sales team and market.
IDEAL CANDIDATE PROFILE
A summary of key competencies required to be successful in this role include the following:
FUNCTIONAL Prior Success In
Consumer web/mobile content product development and management
Building rapid product prototyping engine capable of 2-4+ alpha/beta/pilots in parallel
Product leadership capable of generating revolutionary product innovation based on both market and consumer data, as well as intuition around unidentified consumer needs
Moving from customized product to configurable product design and delivery
Creation product roadmapping processes and discipline
Consumer focused UX/UI design leadership
Product management based on digital content management system software stacks (e.g. Contently)
Strong SDLC track recordWorking with HIPAA and/or PCI compliance
Feature/functionality trade-offs analysis
Education: BS/BA + MBA
MANAGEMENT & LEADERSHIP Experience
Building scalable management processes without suffocating innovation/speed
Success as individual contributor and as player/coach
Remote/virtual team management
Track record hiring A players for A team & "pied piper" for product talent
Strong track record of cross functional communication and persuasion vs. dictation
Comfortable with ambiguity
Working with geographically distributed global stakeholders
INDUSTRY Experience
B2C SaaS software
Consumer facing digital content properties
Healthcare focused software with consumer UI (e.g. personalized medicine like 23andMe, Ancestry, etc.)
STAGE OF COMPANY Experience
Experience working with board directors in investor-backed, closely held companies
Growth phase of company development and rapid employee expansion, from 150-250+
General:
Finally, this individual should have as many as possible of the traits required to succeed in this leadership position:
High levels of intelligence, analytical strength and conceptual ability.
The ability, and willingness, to set and communicate demanding standards for professional staff and to hold people accountable for their performance; at the same time, sensitivity to, and insight into individuals' capabilities and development needs, and the combination of firmness and likability that all good leaders possess.
Decisiveness, when necessary, coupled with a willingness to seek input and build consensus as much as possible.
Unquestioned honesty and integrity; also, loyalty to colleagues and to the organization, and the ability to inspire loyalty. This person should have the ability to identify and focus on the Company's best interests, rather than the agenda of any individual or group within the firm.
A very high level of energy and commitment, combined with enthusiasm and a positive attitude.
Excellent writing and speaking skills; this individual must be able to communicate complex ideas and information clearly and concisely.
Outstanding planning and organization skills.
Good strategic instincts and long-term vision; the ability to address both big-picture issues and detailed, day-to-day management concerns.
In general, the business and personal skills, and the absolute commitment required to make a major contribution to The Company during the coming years.
Attention to detail required to deliver consistently accurate data, information and reporting on time and on budget.
A sense of ownership, not just of his or her own work, or that of their department, but a sense of ownership for the company as a whole.
Work ethic required to do what it takes to get the job done, and invest the time required to deliver on key responsibilities in a timely fashion.
TEAM
Our client's team currently numbers approximately 100. The product team make-up currently stands at 3-6, and may include UI/UX/design, along with project management.
FINANCIAL BACKING
A reputable private equity firm purchased a controlling interest in our client at the end of 2017. As such, the firm brings operating expertise, expansion capital, and both organic and inorganic strategic growth leadership that catalyzes all of their portfolio companies.
COMPENSATION
Compensation is competitive with the position's requirements. In a performance-based environment, this will include base salary, bonus structure based on corporate qualitative and quantitative strategic KPIs, and a stakeholder position in the company.
To Submit Resume: