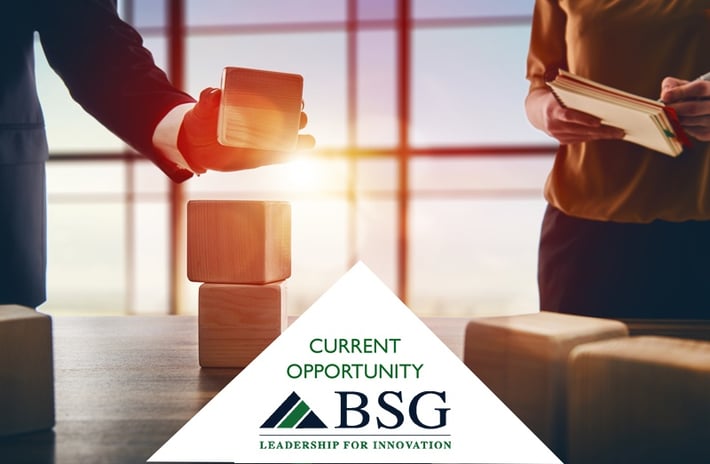 Vice President Marketing & Analytics
Reporting to: SVP, Community Solar
Location: Boston, MA
BSG has commenced an executive search for Vice President Marketing & Analytics for our client, a leader in the clean energy space. The Vice President Marketing & Analytic will be responsible for building a data driven, highly analytical, omni channel marketing organization and for defining, implementing, and overseeing all marketing initiatives for our client across multiple platforms and channels, including digital and direct mail, to increase the quantity and quality of inbound leads.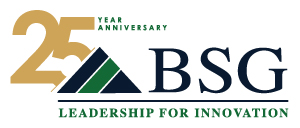 Opportunity Overview
Vice President Marketing & Analytics
THE COMPANY
In 2007, our client was founded by two United States military veterans with a mission to create a clean energy system that's easy and readily available. Our client is unique from its competitors in that they own and manage each and every part of the solar storage project, from the sales and finance stages through its design, construction and maintenance stages. Our client's network has expanded substantially, as it offers the best in class solutions that are profitable for their customers. The solar asset portfolio growth also allows for a cleaner energy future.
THE POSITION
Details of Responsibilities:
Our client is seeking a Vice President of Marketing and Analytics to lead and grow its existing marketing team. This person will be responsible for building a data driven, highly analytical, omni channel marketing organization. They will be responsible for defining, implementing, and overseeing all marketing initiatives for our client across multiple platforms and channels, including digital and direct mail, to increase the quantity and quality of inbound leads.

This individual must be used to being hands-on and working in a high-paced environment and an expert in all things related to marketing strategies and tactics, content channel strategy, profiling and analytics and dashboard reporting. Duties include, but are not limited to the following:
Developing an executable "customer focused" marketing plan with defined KPIs.
Responsible for building omni channel marketing strategy.
Improving departments analytical capabilities.
Developing and implementing content strategy with a focus on Search Engine Optimization (SEO).
Obsessively focused on improving Return On Ad Spend (ROAS) through iterative testing and funnel optimization.
Improving lead conversion rates through every stage in the customer life cycle.
Develop content strategy and manage company's communications strategy.
Using performance analytics to optimize subsequent campaigns.
Leveraging market data to develop content themes/topics and execute a plan to develop the
assets that support a point of view and educate customers.
Defining brand strategy and voice.
Key skills, experience, and segment background include the following:

FUNCTIONAL Skills/Experience Needed:
10+ years of marketing experience marketing
Hands-on experience with both digital and direct mail marketing
Experience managing marketing team within a rapidly growing company
7+ years of experience in analytics and performance marketing
Experience with creating compelling messages for different target demographics
Experience with lead generation software and other digital marketing platforms
Demonstrable Successful Experience in similar position
Ambition with a growth mindset and an ability to lead projects with a high level of autonomy
Demonstrated experience in clean energy is not required, but is a plus
INDUSTRY Experience:
Solar
Chemical Engineering
Consumer Services
Travel (i.e. Entertainment, Dining, etc.)
STAGE of Company Experience:
Private company experience
Minimum of 40-50M in size and up to $150M-$200M highly desired
MANAGEMENT and Leadership Experience:
Building scalable management processes without suffocating innovation/speed
Success as individual contributor and as player/coach
Ability to have a "seat at the table" and be a member of executive team who helps to lead and develop overall company strategy
General Competencies:
Finally, this individual should have as many as possible of the traits required to succeed in this leadership position:
High levels of intelligence, analytical strength and conceptual ability.
Strong presentation and team management skills.
The ability, and willingness, to set and communicate demanding standards for professional staff and to hold people accountable for their performance; at the same time, sensitivity to, and insight into individuals' capabilities and development needs, and the combination of firmness and likability that all good leaders possess.
Decisiveness when necessary, coupled with a willingness to seek input and build consensus as much as possible.
Unquestioned honesty and integrity; also, loyalty to colleagues and to the organization, and the ability to inspire loyalty. This person should have the ability to identify and focus on the
Company's best interests, rather than the agenda of any individual or group within the firm.
A very high level of energy and commitment combined with enthusiasm and a positive attitude.
Excellent writing and speaking skills; this individual must be able to communicate complex
ideas and information clearly and concisely.
Outstanding planning and organization skills.
Good strategic instincts and long-term vision; the ability to address both big-picture issues and detailed, day-to-day management concerns.
In general, the business and personal skills, and the absolute commitment required to make a major contribution to The Company during the coming years.
Attention to detail required to deliver consistently accurate data, information and reporting on time and on budget.
A sense of ownership, not just of his or her own work, or that of their department, but a sense of ownership for the company.
Work ethic required to do what it takes to get the job done, and invest the time required to deliver on key responsibilities in a timely fashion.
Teams and Locations
This VP Marketing & Analytics role will report directly to the SVP, Community Solar and will manage a team of approximately 6 with 5 direct reports. The position will be based out of the headquarters in Boston, Massachusetts. Company has estimated 300 employees with the primary located at headquarters.
Compensation
Compensation is competitive with the position's requirements. In a performance-based environment, this will include base salary, bonus structure based on corporate qualitative and quantitative strategic KPIs, and a stakeholder position in the company.
To Submit Resume: