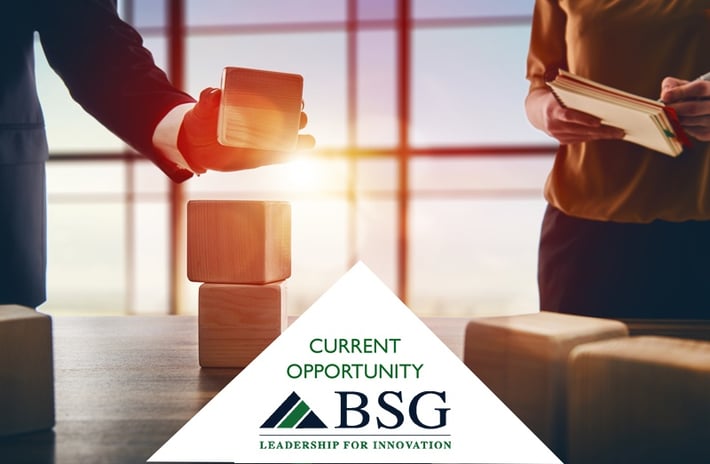 Vice President of Engineering
Reporting to the Chief Technology Officer
Location: New York, NY
BSG has commenced an executive search for Vice President of Engineering for our client, a healthcare solutions company that develops healthcare technologies. Key to the position's responsibilities includes engineering and architectural team management and leadership, software development methodology evolution and adoption, as well as deep partnering with the product management team to develop world class products to specifications on time and within budget.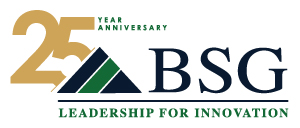 Opportunity Overview
Vice President of Engineering
THE COMPANY
Our client is a healthcare solutions company that develops healthcare technologies. It offers an interactive patient discharge follow-up program that addresses clinical/service recovery and a customizable care-management platform that helps to engage patients and facilitate efficient team coordination among providers. Its technologies enable medical professionals to educate their patients at the time of discharge; patients to complete an interactive phone call; hospital staff to be alerted to patient concerns; hospital staff to track in the application, resolutions to patient issues; and KPI and executive reports to be delivered in real-time. The company's technologies address various issues, such as inpatient care transitions, ER follow up, CHF follow up, AMI follow up, COPD follow up, pneumonia follow up, women's health, pediatrics, and appointment reminders. It serves independent hospitals, rural hospitals, hospital systems, academic medical centers, accountable care organizations, community hospitals, and safety net hospitals. Our client was founded in 2009 and is based in New York, New York.

THE POSITION
Reporting to the CTO, the VP of Engineering will establish and execute their technical vision, lead their engineering efforts and drive the company's strategic direction, development and future growth. Key to the position's responsibilities include engineering and architectural team management and leadership, software development methodology evolution and adoption, as well as deep partnering with the product management team to develop world class products to specifications on time and within budget.
The VP Engineering, reporting to the CTO, will have 4 key responsibilities:
Partner with VP Product to drive successful product development sprints—In 2018, the company is set to further expand on product roadmap.
Inspire, manage and grow current software development team of 25—the development team has also been authorized to add at least one new SCRUM team of 5 to 6, and more as needed.
Assess, design, and roll out fully functioning Agile software development framework that will support company growth —the development team is currently running a modified Agile methodology. Rolling out unit testing and SCRUM velocity metrics will be key to successful scaling of the software development function.
Work with executive team to drive 2.0 software vision—This role is not execution-oriented only. It is a key strategic role, helping to shape the 2.0 version of their platform over the next generation of software to create the industry gold standard.

IDEAL CANDIDATE PROFILE
A summary of key competencies required to be successful include the following:
FUNCTIONAL PRIOR SUCCESS IN
Software development team leadership of 25+

Architecture
Coding
QA/QC (automated unit testing)
PMO

Services oriented architectural leadership
Continuous release (Jira/Agile) software development methodology with velocity metrics
Web to mobile platform development
Consumer focused UX/UI design leadership.
Open source software stacks (e.g. Ruby)
Experience with big data software platforms like Cassandra, Hadoop, Mongo DB & Hive
Data intensive software frameworks (ETL, structured data collection & cleansing, mart-building, analytics model building, etc…)
Creating high performance internal/3rd party consultant teams
Strong SDLC track record
Working with HIPAA and/or PCI compliance
Feature/functionality trade-offs analysis
Education: BS in CS, EE, Math
MANAGEMENT & LEADERSHIP EXPERIENCE
Building scalable management processes without suffocating innovation/speed
Success as an individual contributor and as a player/coach
Remote/virtual team management
Track record of hiring A players for A team & "pied piper" for software talent
Mindful of attrition and able to maintain current culture/cohesiveness
Strong track record of cross functional communication and persuasion vs dictation
Comfortable with ambiguity
Experience managing off shore teams and working with distributed stakeholders
INDUSTRY EXPERIENCE
B2C SaaS software


Consumer facing big data powered properties (e.g. Google, Amazon, Facebook etc)
Other Internet, data intensive related providers


Internet consulting firms (Sapient, Cambridge Technology Partners)
Internet driven business intelligence software (e.g. EndecaAttivio)

Healthcare software with consumer UI (e.g. other Patient Engagement Software)
STAGE OF COMPANY EXPERIENCE
Experience working with founders and board of directors in investor backed, closely held companies
Growth phase of company development and rapid employee expansion
GENERAL
Finally, this individual should have as many as possible of the traits required to succeed in this leadership position:
High levels of intelligence, analytical strength and conceptual ability.

The ability, and willingness, to set and communicate demanding standards for professional staff and to hold people accountable for their performance; at the same time, sensitivity to, and insight into individuals' capabilities and development needs, and the combination of firmness and likability that all good leaders possess.

Decisiveness when necessary, coupled with a willingness to seek input and build consensus as much as possible.

Unquestioned honesty and integrity; also, loyalty to colleagues and to the organization, and the ability to inspire loyalty. This person should have the ability to identify and focus on the Company's best interests, rather than the agenda of any individual or group within the firm.

A very high level of energy and commitment, combined with enthusiasm and a positive attitude.

Excellent writing and speaking skills; this individual must be able to communicate complex ideas and information clearly and concisely.

Outstanding planning and organization skills.

Good strategic instincts and long-term vision; the ability to address both big-picture issues and detailed, day-to-day management concerns.

In general, the business and personal skills, and the absolute commitment required to make a major contribution to The Company during the coming years.

Attention to detail required to deliver consistently accurate data, information and reporting on time and on budget

A sense of ownership, not just of his or her own work, or that of their department, but a sense of ownership for the company as a whole.

Work ethic required to do what it takes to get the job done, and invest the time required to deliver on key responsibilities in a timely fashion.

TEAM
Approximately 160 employees, growing to 190 by end of 2018 and 230 by end of 2019. The engineering team is approximately 25 employees and growing.
FINANCIAL BACKING
This year, our client received a significant strategic growth investment from a growth equity firm focused on investing in leading software companies.
COMPENSATION
Compensation is competitive with the position's requirements. In a performance-based environment, this will include base salary, bonus structure based on corporate qualitative and quantitative strategic KPIs, and a stakeholder position in the company.
To Submit Resume: