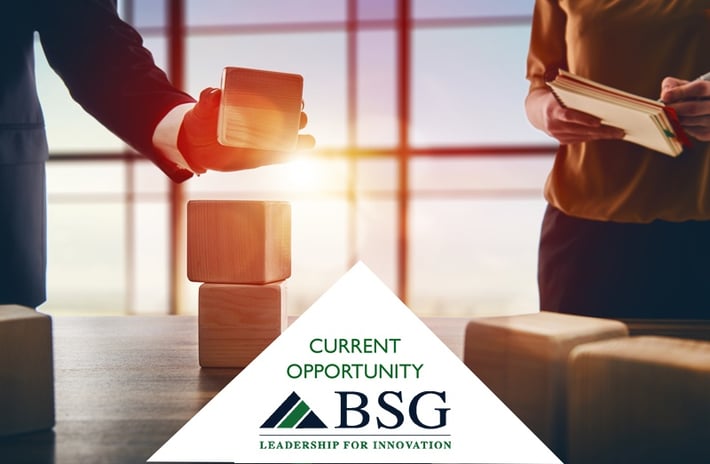 Vice President of Engineering
Partner with Chief Technology Officer
Portland, Maine
BSG Team Ventures has commenced an executive search for Vice President Engineering for our client, which is a mission driven company focused on accelerating the transition to renewable energy through transformative distributed renewable energy technology founded in 2010 by MIT engineers. Key to the position's responsibilities includes managing and leading development of our client's advanced power electronics products.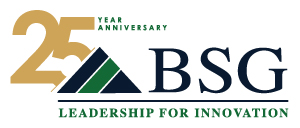 Opportunity Overview
Vice President Engineering
THE COMPANY
The award-winning platform for smart energy management
Our client is a mission driven company focused on accelerating the transition to renewable energy through transformative distributed renewable energy technology founded in 2010 by MIT engineers. Their smart batteries, Islanding Inverters and solar optimizers allow home and business owners to capture, store and use more solar energy.
Our client's products are developed and manufactured in Maine and Massachusetts and are sold and installed throughout North America and Puerto Rico by a network of solar installation firms and equipment distributors.
All of our client's products are powered and connected by their patented product, a smart 380VDC bus that provides power transmission, control, and data on the same wires. These products automate the flow of clean power, enabling buildings to seamlessly collect, store, sell, or self-consume energy.
Their mission is to power the transition from fossil fuel energy sources to clean, smart, renewable energy. Their partners include global electronics brands, energy utilities, solar installation professionals and green builders who share their mission.
Our client is headquartered in a suburb of Portland, Maine, within 10 minutes of the Portland airport and 15 minutes from downtown Portland, Maine's largest city, and all of its culture, arts, and culinary dining innovation. Portland has built on its history as a fishing port and beautiful coastal scenery headlined by its famed Casco Bay islands, developing a reputation for microbreweries, architecture, and some of the most iconic lighthouses on the Eastern seaboard.
For more, on Maine, explore by clicking here.
MARKET OPPORTUNITY
Despite much noise in 2016 from companies including Tesla Inc. (NASDAQ:TSLA), the number of residential energy storage systems deployed remained relatively limited. A total of around 2,000 residential energy storage systems were installed with an average system size of around 10kWh. In 2017, it is expected that the North American market, on the upper end, will install 5,000 residential storage systems. To place these numbers into perspective the European residential storage market will easily amount to 30,000 systems in the same year. Germany and Italy continue to lead Europe in technology deployment. In North America, companies from Canada, USA and Europe opened the market with sales focused on non-core markets where solar plus storage systems act as a perpetual backup power source. Key markets, which expected to drive initial demand such as Hawaii and California, did not lead the market. Another key theme was a shift from large national solar installers leading the market back to regional solar players." [from Seeking Alpha, September 19, 2017, titled, North American Residential Storage Market Set For Rapid Growth]
PRODUCTS & TECHNOLOGY
Our client developed its platform to make clean power from renewable sources more affordable and easy to use in powering conventional, critical and DC-powered loads. A patented 380V DC bus is at the heart of all our client's products, including smart inverters, solar optimizers, battery charge controllers, and small wind turbines. The U.S. Patent details our client's innovative approach in developing simple, scalable distributed energy systems.
Our client's home energy storage platform is an ecosystem of integrated products designed to enable any building to generate, store and consume its own clean energy. The system offers the power and efficiency needed to meet today's complex energy needs. From resilience to smart energy management our client makes home energy storage simple, smart and powerful.
Our Client's Solutions Include:
Smart Batteries
Inverters
Links to Modules
Power Cores
Our Client's Smart Battery - for the Homeowner
Our client's Smart Battery is the most powerful and flexible battery available to homeowners today. It has enough power, capacity and intelligence to help customers save money through time of use programs and self-supply, while also serving backup duty.
It not only features more capacity and power than other smart batteries, it also has unique performance characteristics that set it apart as well. Thanks to our client's battery "black-start" capability, the product is an ideal choice for backup duty. If the battery is ever completely drained, it can restart the system using solar power alone, without the help of the grid. This feature cannot be replicated with AC coupled batteries.
The smart batteries couple directly to platform's Inverter without any efficiency-robbing intermediate hardware. This pairing allows the battery to be used for time-of-use optimization, demand charge management and even zero-export applications.
The battery is powered by four Panasonic Li-ion modules and can be upgraded at any time with the addition of two battery modules, unlocking greater power and capacity.
Our Client's Inverter
Our Client's Inverter is the foundation of elegant solutions to complex energy problems; today and tomorrow. Designed from the start to integrate solar and storage, this is a true, no-compromise device that provides more power, capacity and efficiency than others can offer.
This is an optimal solution for solar plus storage to keep them home powered when the grid goes down, or to help navigate complex utility rate structures.
Our Client's Smart Battery – Clean Backup Power
Powerful, reliable and clean backup power. No dirty gas generator required. Our client's other smart battery product is the first safe and affordable smart battery module designed specifically for clean backup power. Built on trusted AGM technology, the battery features plug-and-play integration with our client's platform. The smart battery makes it easier than ever to build grid-connected solar-plus-storage systems.
Fully-wired cabinet with internal power electronics
Affordable and safe energy storage solution using reliable, maintenance-free deep-cycle batteries
Ideal for clean, quiet and affordable backup power
Touch-safe design
Rust-proof aluminum enclosure
Allows for seamless integration with our client's platform
Our Client's Link Modules
Harvesting more solar power with fewer installed parts
Our client's products offer module products which connects any solar array to the platform for efficient, safe and smart transfer of solar-generated power.
Simple: Connect modules to each link to build flexible, fast-installing solar arrays with minimal hardware.
Efficient: 99% efficient transmission of clean solar power with direct-to-battery charging.
Safe: Rapid Shutdown compliant, and provides ground fault protection.
Perfect for rooftop link.
A maximum powerpoint tracker and solar optimizer, our client's link product is the perfect solution for all residential and commercial rooftop solar. Build asymmetrical strings and reduce rooftop hardware by up to 87%, resulting in robust, high-performance solar arrays that withstand the elements. And for ground-mounted arrays—
Our client's link product offers extremely high transmission efficiency and allows installers of ground-mounts and solar trackers to run long wire lengths with low line loss.
Our Client's Power Core
The Power Core offers the key performance features of our client's inverter without its external enclosure or breaker assembly. Perfect for OEM product integration, the Power Core is the path to smaller, simpler, and more powerful energy storage systems (ESS).
Features:
Simplified integration of power electronics vs. off-the-shelf inverters
Reduces form factor and weight, and increases packaging flexibility
Lowers cost by eliminating unnecessary and redundant components
Streamlines installation, operations and maintenance
Internal transfer switches for critical loads
Available in single-phase 120/240V and three-phase 120/208V
THE POSITION
Our client is looking for a VP Engineering to manage and lead development of their advanced power electronics products. The successful candidate will have demonstrated the ability to develop, evolve, and maintain high-performance power products. The candidate will bring the leadership and experience to manage multiple projects with competing priorities. The candidate will lead team members, manage timelines, and develop hardware and software that adds advanced product capabilities while enhancing quality, increasing volume and reducing cost.

Qualifications:
Degree in Electrical Engineering
5-10 years' experience in power electronics/software product development and manufacturing
Team leadership, including formal supervision of direct reports and informal mentoring of team members

Responsibilities:
Lead and manage specific engineering projects including new products, performance improvements, cost reduction, and technology transfer
In partnership with the Chief Technology Officer, lead overall management of our client's engineering group
Manage project plans to meet timelines and rapid sales growth via leadership, teamwork, energy, and experience
Lead, mentor and guide less-experienced team members
Interface and work closely with our client's strategic partners on special projects and new opportunities to deploy our client's patented platform
Design amazing, cutting-edge renewable energy products
Required Skills/Experience:
Design of power electronic products or software, including specifications, schematic design, thermal management, and PCB layout
Project Management, including schedules, budgets, and resource management
People Management, including coaching, performance management, and career development
Product life cycle experience including new product introduction and ongoing support
Bill of Material (BOM) and vendor management, component selection
Electronic Manufacturing Services (EMS) and Contract Manufacturing (CM)
Design for Manufacture and Design for Test
Scale up and cost reduction
Great-to-have:
Third party certification and testing (e.g. NRTL, FDA)
Start-up company experience
Mechanical design skills including 3D CAD
PV, wind, or other distributed energy generation and storage
IDEAL CANDIDATE PROFILE
A summary of key competencies required to be successful in this role include the following:
FUNCTIONAL Prior Success In
DC power engineering, including specs, schematic, thermal management and PCB layout design
New product design engineering, development and launch
Sustaining and multiple version release engineering
Quality assurance integration into engineering design process
Consumer focused UX/UI design leadership
Building high functioning DEV teams
Engineering design with "manufacturability in mind"
Strong both hardware & SDLC track record
Feature/functionality trade-offs analysis
Engineering project management/PMO, including schedules, budgets and resources
Tech-ops engineering
Bill of Material (BOM) and vendor management, component selection
Electrical and mechanical design experience (including 3D CAD)
Electronic manufacturing services (EMS) and contract manufacturing (CM)
3rd party certification and testing (NRTL, FDA etc)
Education pedigree: BS in Engineering with MBA
MANAGEMENT & LEADERSHIP Experience
Building scalable management processes without suffocating innovation/speed
Success as individual contributor and as player/coach
Employee coaching, performance management and career development
Remote/virtual team management
Track record hiring A players for A team and "pied piper" for consumer product talent
Strong track record of cross functional communication and persuasion vs. dictation
Comfortable with ambiguity
INDUSTRY Experience
DC power and storage products industry

PV/solar systems
Wind energy/generation
Energy storage
Distributed energy generation
STAGE OF COMPANY Experience
Experience working with founders and board directors in investor-backed, closely held companies
Growth phase of company development and rapid employee expansion, from 25-250+
General:
Finally, this individual should have as many as possible of the traits required to succeed in this leadership position:
High levels of intelligence, analytical strength and conceptual ability.
The ability, and willingness, to set and communicate demanding standards for professional staff and to hold people accountable for their performance; at the same time, sensitivity to, and insight into individuals' capabilities and development needs, and the combination of firmness and likability that all good leaders possess.
Decisiveness, when necessary, coupled with a willingness to seek input and build consensus as much as possible.
Unquestioned honesty and integrity; also, loyalty to colleagues and to the organization, and the ability to inspire loyalty. This person should have the ability to identify and focus on the Company's best interests, rather than the agenda of any individual or group within the firm.
A very high level of energy and commitment, combined with enthusiasm and a positive attitude.
Excellent writing and speaking skills; this individual must be able to communicate complex ideas and information clearly and concisely.
Outstanding planning and organization skills.
Good strategic instincts and long-term vision; the ability to address both big-picture issues and detailed, day-to-day management concerns.
In general, the business and personal skills, and the absolute commitment required to make a major contribution to The Company during the coming years.
Attention to detail required to deliver consistently accurate data, information and reporting on time and on budget.
A sense of ownership, not just of his or her own work, or that of their department, but a sense of ownership for the company as a whole.
Work ethic required to do what it takes to get the job done, and invest the time required to deliver on key responsibilities in a timely fashion.
TEAM
Our client's team currently numbers approximately 27. The engineering team currently numbers more than 10, and is slated for significant growth in 2018.
FINANCIAL BACKING
Venture capital, private equity and strategic investors both have invested more than $5M in our client.
COMPENSATION
Compensation is competitive with the position's requirements. In a performance-based environment, this will include base salary, bonus structure based on corporate qualitative and quantitative strategic KPIs, and a stakeholder position in the company.
To Submit Resume: