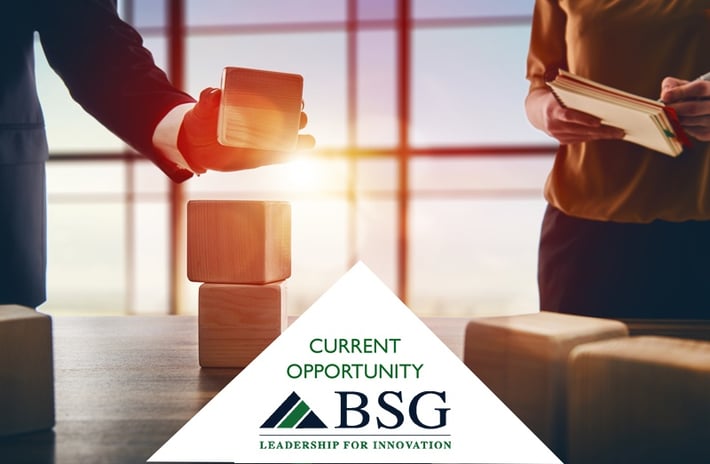 SVP Marketing (North America)
Reporting to: President, North America
Location: New York, NY
BSG has commenced an executive search for SVP Marketing (North America) for our client, a retail sportswear manufacturer brand. The SVP will oversee the North American Marketing function for our client, with approximately half a dozen direct reports and an overall team of 30 employees.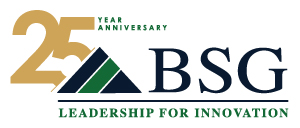 Opportunity Overview
SVP Marketing (North America)
THE COMPANY
Our client's company was created in the early 1900's as a family run business in Norther Italy, making clothes (primarily underwear) for the people of the Italian Alps. The brand became more popular in the 1970's as the company moved its focus into sportswear with the endorsement of famous tennis players. Today, our client manufactures sportswear for men, women, kids, and athletes. The original Italian ownership shop sold the company to a US hedge fund in 2003. The hedge fund owned the shop through a holding company, which owned and operated all of the brands businesses around the world, with the exception of one in Asia, which was a separate company operating the brand under license. In January 2007, the global brand and all its international subsidiaries were acquired by this Asian business, making it one of the largest sportswear companies. Our client currently holds all of the rights to the worldwide use of footwear and clothing brands of the parent firm. The product line is sold through the brand's website and at major and specialty retail stores, such as Dick's, Foot Locker, Kohl's, Urban Outfitters, Barneys, Bloomingdales, and Nordstrom.

Over 100 years later, our client's brand still emphasizes performance together with sophistication. Still worn and admired by famous competitive athletes and today's fashion setters, our client's brand uses high end, flexible, and performance materials that still reflect the sophisticated Italian craftsmanship.
THE POSITION
Reporting to the President of North America, the SVP of Marketing will oversee the North AmericanMarketing function for our client, with approximately half a dozen direct reports and an overall team of 30 employees. The SVP of Marketing will own the global Marketing strategy and provide leadership, management, and vision to ensure that the company delivers exceptional marketing and communications campaigns that support business growth and enhance brand awareness. This includes production, creative, digital, brand, public relations and marketing communications functions. Selected individual will partner closely with our client's leadership team and provide tools, strategies and expertise to the broader family brand (licensees, etc.).
Specific Responsibilities & Key Deliverables:
Development, monitoring and management of the annual Marketing Budget, P&L and all related Marketing Expenses to ensure successful achievement of department, business financial objectives.
Shape and confirm direction of our client's overall digital strategy, with clear definition of priorities for organization.
Create, define and execute comprehensive social strategy with agreed upon measurable outcomes.
Deploy appropriate ecommerce campaigns and activities to achieve or exceed overall ecommerce sales growth objectives for our client's retail website.
Research, define and launch Amazon strategy and presence for our client, with agreed upon KPI's to measure progress.
Organize creative team to serve as "center of excellence" for global brand unity.
Create, define and execute basketball category marketing strategy.
Continue to market and leverage our client's "internal agency", acting as a shared service function to all of our client's footwear and apparel.
Competencies Required for Success:
Experience working in businesses between $200m and $500m+ during career:


Family-owned company experience highly desired
Non-US based corporate parent highly desired

Current experience or past history working in fashion industry or consumer goods companies (non-perishable):


Athletic/Athleisure highly desirable

Marketing leadership experience that includes traditional brand marketing and digital brand marketing.
Extensive experience with social media campaigns, digital promotions, ecommerce, and strategic marketing.
Experience with brand management, product development, and public relations.
Experience working in an advertising agency, managing creative and production teams highly desired.
Global brand marketing experience highly desired.
B.A. required; M.B.A. or other advanced degree strongly preferred.
High levels of intelligence, analytical strength and conceptual ability.
Decisiveness when necessary, coupled with a willingness to seek input and build consensus as much as possible.
Excellent writing and speaking skills; this individual must be able to communicate complex ideas and information clearly and concisely.
Outstanding planning and organization skills.
Good strategic instincts and long-term vision; the ability to address both big-picture issues and detailed, day-to-day management concerns.
Demonstrated success as a people leader, including the ability to set and gain buy-in for strategic direction and vision, attract, hire, retain, and develop high performing teams, and establish an engaging culture of accountability, quality, and customer focus.
IDEAL CANDIDATE PROFILE
A summary of key competencies required to be successful include the following:
FUNCTIONAL EXPERIENCE
Multi-Functional Marketing


Staffing, oversight and reporting
Production
Creative
Digital
Social
Ecommerce
Brand
Public Relations
Marketing Communications
Project Management
Metrics & KPI development/Dashboard creation

Other


Other functions may report into this role as determined
INDUSTRY EXPERIENCE
Fashion industry (apparel and footwear)
Consumer goods (non-disposable)
Make-up/cosmetics (durable/longer lasting)
CORPORATE STAGE
Optimizer leader AND builder leader
Public and/or private company experience (some privately held experience strongly desired)
$200m+ company revenue experience
Experience working for organizations with parent company based outside US
MANAGEMENT & LEADERSHIP EXPERIENCE
Experience reporting to CEO/President in past (VP or C level)
Experience leading team of 25+
Successful history meeting and exceeding KPI's and key metrics for organizations
Passion for and prior history of creating high performing teams
"Player-coach" approach to management/leadership
Defined by others as smart, capable, hands-on, energetic, and someone who possess a strong entrepreneurial spirit
TEAM
Our client's North American team currently numbers approximately 250+ employees. This role will report to the President of North America and will oversee a team of approximately 30 in total.
COMPENSATION
Compensation is competitive with the position's requirements. In a performance-based environment, this will include base salary, bonus structure based on individual and corporate qualitative and quantitative strategic KPIs, and long term incentive plan.
To Submit Resume: