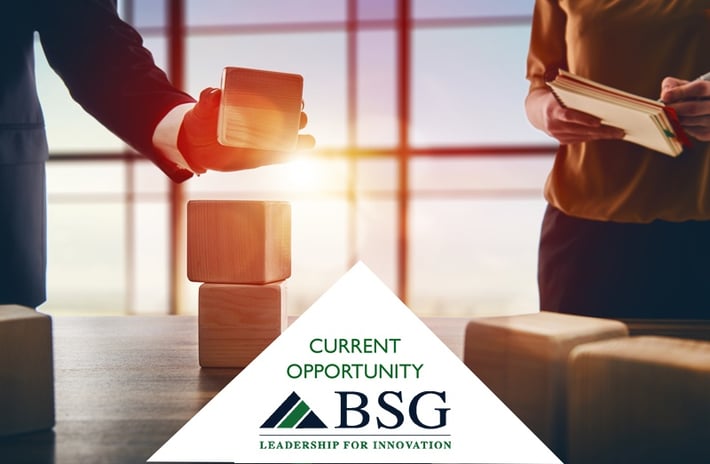 SVP Marketing / CMO
Reporting to: President & CEO
Location: Scottsdale, AZ OR Denver, CO
BSG has commenced an executive search for Senior Vice President (SVP) Marketing / Chief Marketing Officer (CMO) for our client, a leading provider of marketing automation software that helps small and mid-sized businesses grow. The SVP Marketing / CMO will oversee the global Marketing team for our client, with approximately 4-6 direct reports and an overall team of approximately 12 employees split between the locations in Arizona and England.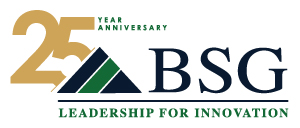 Opportunity Overview
SVP Marketing / Chief Marketing Officer
THE COMPANY
Our client, with operations in Colorado, Arizona, and England, is a leading provider of software and services that help small and mid-sized businesses grow. Our client is the pioneer and maker of marketing automation software, supporting the Customer Relationship Management (CRM) space and serving over 500k+ users in 100's of countries. Their platform has won awards in helping small businesses grow by using their sales and marketing tools.

For 30+ years, our client is recognized as a leader in the CRM product software market, offering automated tool sets that are functional, flexible, of exceptional value, making it simple for small and mid-sized businesses to grow.
THE POSITION
Reporting to the President & CEO, the SVP Marketing/CMO will oversee the global Marketing team for our client, with approximately 4-6 direct reports and an overall team of approximately 12 employees split between the two locations in Arizona and England. This includes Demand Generation, Creative Services, Partner Marketing, Public Relations & Corporate Communications. The selected individual will own the global Marketing strategy and provide leadership, management, and vision to ensure that the company delivers exceptional marketing and communications campaigns that support aggressive business growth and enhance brand awareness within the small and mid-sized business (SMB) market.

Specific Responsibilities & Key Deliverables:
Create, define and execute a winning Go-to-Market strategy that positions our client as the #1 SMB solution
Develop successful branding strategies & campaigns to allow our client to compete and win in the highly competitive SMB marketplace
Define Marketing's role within our client's organization and educate broadly to establish Marketing as critical strategic partner with all other functions
Define and segment customer base for optimization of a content driven marketing plan
Shape and confirm the content engine for our client as a whole
Create and confirm Marketing KPI's & dashboards for short and long term
Champion and integrate the tools, processes and measuring systems for future
Recruit, train and develop new employees to form a "best in class" Marketing function
Develop calendar based marketing plan in alignment with product launches
Constantly drive innovation within Marketing function to assist with rapid growth of overall company and brand awareness
Competencies & Experience Required for Success:
Experience working in both publicly held and privately held businesses during career:


PE or VC backed company experience highly desired

Current experience or past history working in SaaS software industry
Global scope responsibility in current or past leadership role
A "messaging" first Marketing leader, who can be a teacher of world class marketing principles, with a content first approach
Strategic and visionary leader with successful history of creating and executing successful Go-to-Market strategies
Marketing leader with strong brand focus and passion
Ability to form strong relationships amongst Product, Sales and Marketing
Strong product marketing expertise
Marketing KPI and dashboard creation
Collaborative leader who works effectively up, down and across the organization
Drive for results
Decisiveness when necessary, coupled with a willingness to seek input and build consensus as much as possible
Excellent writing and speaking skills; this individual must be able to communicate complex ideas and information clearly and concisely
Outstanding planning and organization skills
Good strategic instincts and long-term vision; the ability to address both big-picture issues and detailed, day-to-day management concerns
Demonstrated success as a people leader, including the ability to set and gain buy-in for strategic direction and vision, attract, hire, retain, and develop high performing teams, and establish an engaging culture of accountability, quality, and customer focus
Ideal Candidate Profile:

A summary of key competencies required to be successful include the following:

FUNCTIONAL Experience

Marketing

Content/Storytelling
Branding and Rebranding
Creative
Demand Generation
Product Marketing
Partner Marketing
Public Relations
Corporate Communications
Project Management
Metrics and KPI development/Dashboard creation

INDUSTRY Experience

CRM/Marketing Automation Software
SaaS Software
Software
Small-Medium Business Customer Segment

CORPORATE STAGE

Optimizer leader AND builder leader
Public and/or private company experience (some privately held experience desired)

MANAGEMENT & LEADERSHIP Experience


Experience reporting to CEO/President in past
Experience leading team of 12+ in multiple locations
Successful history meeting and exceeding KPI's and key metrics for organizations
Passion for and prior history of creating high performing teams
"Player-coach" approach to management/leadership
Defined by others as smart, capable, hands-on, energetic, and someone who possess a strong entrepreneurial spirit
TEAM
Our client's team currently numbers approximately 175 employees. This role will report to the President & CEO and oversee a team of approximately 10-12 in total.
COMPENSATION
Compensation is competitive with the position's requirements. In a performance-based environment, this will include base salary, bonus structure based on corporate qualitative and quantitative business development targets, and a stakeholder position in the company.
To Submit Resume: