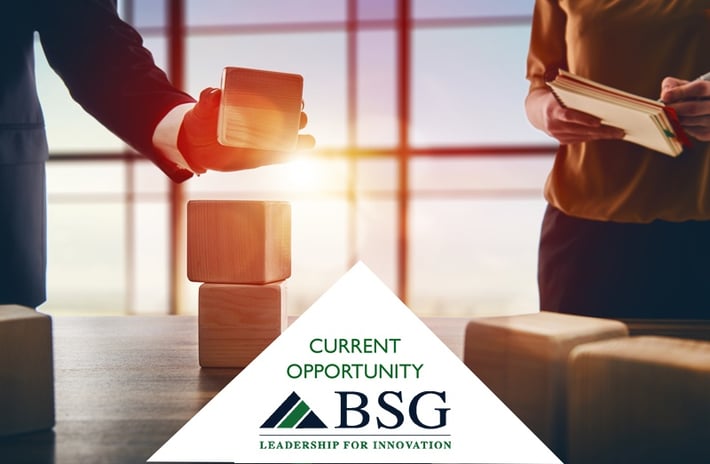 General Manager
Reporting to: Chief Executive Officer
Location: North Shore, Massachusetts
BSG has commenced an executive search for a General Manager (GM) for our client, a top manufacturer of medical devices. The GM will be responsible for the day-to-day management and leadership of our client's proprietary US products and distributions businesses.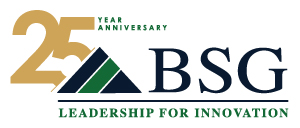 Opportunity Overview
General Manager
THE COMPANY
Our client is a leader in lab equipment, disposables, and services for human and animal testing, both diagnostic and research related. Our client's appeal to customers, investors, and new talent that joins them includes:
20+ year history, $50+ millions in revenue and strongly profitable.
Deep patent portfolio.
Committed institutional investors with international customer market experiencing significant CAGR growth.
The Position
Reporting to the Chief Executive Officer, the General Manager will be responsible for the day-to-day management and leadership of our client's proprietary US products and distributions businesses. The General Manager will partner with the leadership team in managing all operational aspects of the US business, while ensuring its aggressive and successful growth and commercial success.
Specific Responsibilities
Lead Strategy
Define the overall growth strategy, including short and long-term goals:

Drive top line revenue growth, profitability growth and business unit value.
Research and implement growth strategy via existing and new applications/product offerings.
Evaluate potential M&A tuck-in acquisitions and/or integrations.

Develop and implement scalable and efficient strategies to ensure both consistent results and exponential growth.
Provide guidance to all functional areas, including Research & Development, Sales, Product
Management and Operations.
Define go-to-market strategy for new applications and execute accordingly.
Win in the Marketplace
Expand our client's business in both top and bottom line financial growth, as well as via organic and inorganic growth.
Increase profitability.
Further diversify product offering and mix within HTI portfolio.
Drive continuous improvement.
Manage competition and threats in the marketplace, with constant evaluation of strategic priorities.
Own P&L and cash flow.
Build Great Talent and Teams
Attract, retain and develop world-class talent.
Cultivate a customer-centric and high-performing culture.
Empower the team towards autonomous delivery, while exercising appropriate balance of control.
Execute with Excellence
Drive day-to-day operations.
Drive excellence across all systems and processes (Warehouse fulfillment, CRM, Order processing).
Align resources to achieve key business priorities.
Proactively mitigate business, operational and market risks.
Improve overall throughput for all FDA mandatory reporting requirements.
Mobilize Stakeholders
Regularly report updates to CEO, Board of Directors and corporate stakeholders regarding progress on strategic priorities. Collaborate with Executive Leadership Team and Board of
Directors to accelerate progress.
Invest in strategic partnerships & relationships where necessary to drive growth.
Qualifications and Expertise
Prior experience as P&L leader (GM, CRO, CCO, Business Unit/Divisional President, etc.).
Mix of both private and public company experience.
Has held leadership roles in "middle market" organizations of $25m to $150m+ in revenues.
Prior experience working in related industry (medical device, medical imaging, laboratory equipment).
Significant experience overseeing multiple functional disciplines such as Sales, Marketing, Operations, Finance, Human Resources, etc.

Strong marketing, product management, sales and general management experience highly desired.

Experience reporting to a CEO, Board of Directors and corporate stakeholders, providing updates on business performance and progress.
Experience managing teams of 30+.
B.A. or B.S. required; (preferably in engineering).
Buyside M&A experience highly desired.
Lean experience highly desired.
General Competencies:
Finally, this individual should have as many as possible of the traits required to succeed in this leadership position:
Builder leader and optimizer leader.
Ability to drive consensus among leaders and teams.
Proven track record of growing successful organizations and high caliber teams.
Visionary executive profile, with ability to guide an organization through all phases of growth.
Demonstrable passion for driving results.
Strategic and tactical leader with integrity and a desire to work in a dynamic environment.
Strong analytical skills and experience interpreting a strategic vision into an operational model.
An effective communicator at all levels in the organization, with strong oral and written skills and a willingness to share information.
A collaborative and flexible style, with a strong service mentality.
Entrepreneurial spirit.
Ideal Candidate Profile
A summary of key competencies required to be successful include the following:
FUNCTIONAL EXPERIENCE
Strong P&L experience in prior leadership role.
Strong sales and marketing strategy, and product management strategy experience.
CEO and Board reporting experience.
Operating and capital budget oversight.
M & A acquisition and integration experience.
Professional and educational certifications: Bachelor's degree, MBA preferred.
INDUSTRY— ASSISTED REPRODUCTIVE TECHNOLOGY
Medical Devices
Life Sciences
Biotechnology
Laboratory Equipment
CORPORATE
STAGE
Builder leader and optimizer leader.
Mix of public and private company experience in career background.
Private equity backed company experience in career background highly desired.
$25m-150M+ company revenue experience.
MANAGEMENT & LEADERSHIP EXPERIENCE
Experience reporting to CEO.
Experience leading teams of 50+.
Experience working within a global organization.
Compensation
Compensation is competitive with the position's requirements. In a performance-based environment, this will include base salary, bonus structure based on corporate qualitative and quantitative strategic KPIs, and a stakeholder position in the company.
Teams & Location
The General Manager role for our client will report directly to the CEO and will manage a team of approximately ~50 total employees distributed amongst the United States. The position will be based out of the North Shore of Massachusetts location.
To Submit Resume: