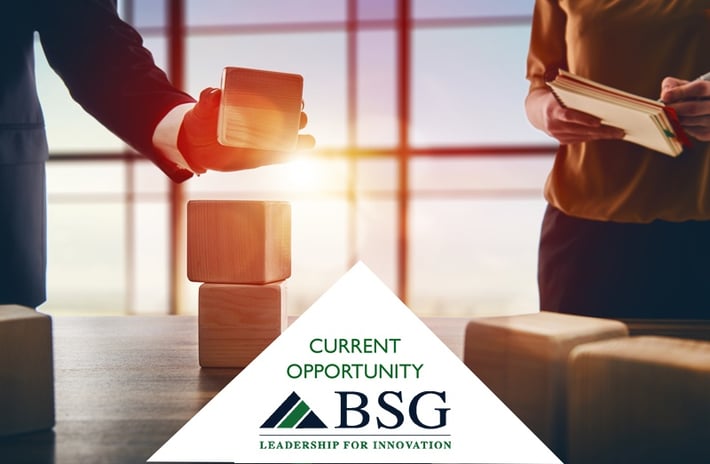 Director, Sales Development
Reporting to: VP of Sales Development
Headquarters: New Hampshire
BSG has commenced an executive search for a Director Sales Development for our client, an automotive technology marketing company. The Director Sales Development will be responsible for the day-to-day onsite management and support of the Sales Development team.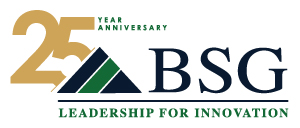 Opportunity Overview
Director, Sales Development
THE COMPANY
Our client is an automotive technology marketing company that helps dealers sell cars effectively by utilizing marketing techniques to meet sales goals. Our client's founders were able to identify an industry need by cutting multiple layers between the dealer and shopper through developing an innovative platform that would meet the dealer's needs and allow shoppers to be routed directly the dealer's inventory. Since the beginning, our client's customer base has grown, including over 1000's of dealers.
THE POSITION
The Director Sales Development, reporting to the VP of Sales Development, will be responsible for the day-to-day onsite management and support of the Sales Development team. This is a strategic and critical function necessary to continue the growth of their company. As a leader in the organization, this role will support the Sales Development team members through ongoing, hands-on coaching, mentoring, training, evaluation, and career pathing. This role is responsible for maintaining a rigorous disciple of performance across all departmental KPIs. They will work cross functionally with the Demand Generation team on inbound lead development and with their Sales Enablement team to develop content for onboarding and ongoing training. This role will need to create a positive and supportive culture and an environment where people love coming to work and make it fun!
Company highlights:
Experienced leadership team looking to consolidate the market and become the leading CRM and marketing automation toolset for automotive.
Pioneer in the CRM/martech industry using AI to help OEMs and dealers alike to optimize their inventory turns via its patented machine learning analytics engine.
Strong and growing user-base of 10,000+ dealers generating a strong recurring revenue foundation for continued investment in product development, sales, and marketing.
Success in this role will be defined for much of the first 12 months on key deliverables:
Set up inside selling and service center.
Hire, train, coach and retain the best Sales Development talent available.
Build qualified sales pipeline for their regional sales teams.
Create a consistent bench of salespeople who can move into a closing role or other roles as their business grows.
Build a culture based on high performance and an environment where everyone is passionately focused on solving their customer problems with their unique solution.
Maintain a rigorous disciple of performance across all departmental KPIs
Collaborate in the development of Sales Development playbooks, emails and talk tracks.
Requirements:
Experience at a B2B SaaS company (marketing, sales, or digital advertising automation software) or automotive technology company.
5+ years of Sales Development Management experience required.
Must have private company experience in a management role within the last 10 years.
Must have experience reporting to roles such as Head of Sales or C-Level role.
Operational responsibility experience with $50-$100M revenue companies.
Has managed teams of 10+ employees.
Agile development/management experience.
Proven experience in process strategy, organizational assessment, and implementation.
KPI development and management.
Experience working in highly complex organizations.
Recruitment, selection, and on-boarding/training.
Experience with sales tools, Salesforce, and Outreach or SalesLoft, ZoomInfo, LinkedIn Sales Navigator, Chorus or Gong, Vidyard, Sendoso.
Proven track record of consistent success.
Bachelor's degree or equivalent work experience.
General Competencies
Finally, this individual should have as many as possible of the traits required to succeed in this leadership position:
High levels of intelligence, analytical strength, and conceptual ability.
The ability, and willingness, to set and communicate high standards for professional staff and to hold people accountable for their performance; at the same time, sensitivity to, and insight into individuals' capabilities and development needs, and the combination of firmness and likability that all good leaders possess.
Decisiveness, when necessary, coupled with a willingness to seek input and build consensus.
Excellent writing and speaking skills; this individual must be able to communicate complex ideas and information clearly and concisely.
Outstanding planning and organization skills.
Good strategic instincts and long-term vision; the ability to address both big-picture issues and detailed, day-to-day management concerns.
A sense of ownership, not just of his or her own work, or that of their department, but a sense of ownership for the company.
Demonstrated success as a people leader, including the ability to set and gain buy-in for strategic direction and vision, attract, hire, retain, and develop high performing teams, and establish an engaging culture of accountability, quality, and customer focus.
Demonstrate professional behavior and actions consistent with company values.
Compensation
Compensation is competitive with the position's requirements. In a performance-based environment, this will include base salary, bonus structure based on corporate qualitative and quantitative strategic KPIs, and a stakeholder position in the company.
To Submit Resume: