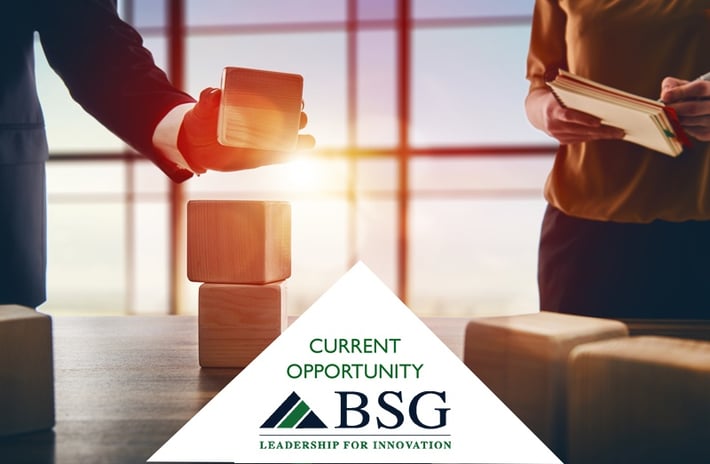 Director of Manufacturing
Reporting to: General Manager
Headquarters: Mid-Atlantic
BSG
has commenced an executive search for a Director of Manufacturing for our client, a food manufacturing and consumable goods company with locations in the US as well as overseas. The Director of Manufacturing will play an integral role in overall production and company performance and will report directly to the General Manager.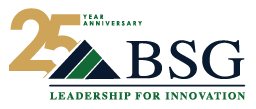 Opportunity Overview
Director of Manufacturing
THE COMPANY
Our client is an established manufacturer and distributor of food products in overseas and North American markets. A market leader with many distribution channels and product lines, the company is comprised of 500+ employees globally with the bulk of the manufacturing operations located within the US.
The Director of Manufacturing Position
The Director of Manufacturing is a high-level individual that will partner with the leadership team in the US and overseas. He/She will conduct activities to establish and achieve operational objectives in the areas of production, safety, quality, reliability, cost continuous improvement, employee engagement and talent management. The role will be on-site at the Mid-Atlantic location and report directly to the General Manager.
Essential Duties and Responsibilities
Manage, direct, and monitor the daily operating activities of the manufacturing operation with a view to maximize the value and profitability of the organization.
Provide leadership in implementing lean strategic initiatives and operating efficiencies.
Provide leadership in implementing the facility for additional manufacturing lines and shifts.
Make key decisions in all areas of business operations including manufacturing, distribution, staff and policy.
Collaborate closely with scheduling, planning and maintenance to ensure equipment and facility readiness.
Embrace technology, put forward creative ideas, champion and implement process improvements, gather the ideas of others.
Partner with department managers, sales, accounting, procurement, and human resources to ensure production needs are consistently met.
Work with human resources to reduce undesired attrition/turnover.
Develop budgets and ensure results.
Some weekend work required.
Qualifications
10 years' experience in a plant environment in food manufacturing.
5 years' experience with plant operations management.
Experience or knowledge with international food manufacturing is a plus.
Lean, Six Sigma, TQM (Total Quality Management) background.
Multi-line/multi-shift manufacturing experience.
Budget development, planning, management abilities including successful project management.
Experience with SAP.
Bachelor's degree in Engineering or related field.
MBA preferred.
Prior experience working with international headquartered company is a plus.
Performance Measurements
Improving customer experience and responsiveness.

Improving quality: Lean/Six Sigma.

Improving efficiency.

Reducing inventory.

Ensuring compliance.

Reducing maintenance/preventative maintenance (PM).

Increasing flexibility and innovation: continuous improvement.

Reducing costs and increasing profitability.
Ideal Candidate Profile
A summary of key competencies required to be successful include the following:
FUNCTIONAL SKILLS/EXPERIENCE NEEDED:
Experienced operations leadership with previous successful endeavors in food manufacturing.

Experienced leader and manager manufacturing operations and multi-functional departments.

Experienced leader and manager of multi-line, multi-shift manufacturing operations.

Knowledge of supply chain, warehouse, shipping of food products is helpful.

Strategic project management – demonstrated experience creating and driving growth initiatives.

Expertise with driving business growth, efficiencies, and increase market share.
INDUSTRY EXPERIENCE:
Food manufacturing/consumable goods.

Understanding of lean/Six Sigma manufacturing processes.

Overall Operational leadership.
STAGE OF COMPANY EXPERIENCE:
Private company manufacturing experience.
PE backed company experience.
Single plant is manufacturing $40M/year (revenue from their products).
Managed a team of 10+.
$150M - $300M company revenue experience.
MANAGEMENT & LEADERSHIP EXPERIENCE
Develop the team and across capabilities by coaching, identifying areas for growth, celebrating successes, managing promotion process, keeping an open dialogue with the team, identifying training opportunities.

Establish and grow relationships across capabilities.

Demonstrate mature leadership and empathy in difficult team situations – a player/coach who leads by example.

At least 10 years in plant/food manufacturing environment.
MARKETS & CUSTOMERS
Food manufacturing.
Consumable packaged goods.
GENERAL COMPETENCIES:
Finally, this individual should have as many as possible of the traits required to succeed in this leadership position:
High levels of intelligence, analytical strength, and conceptual ability.

Strong presentation and team management skills.

The ability, and willingness, to set and communicate demanding standards for professional staff and to hold people accountable for their performance; at the same time, sensitivity to, and insight into individuals' capabilities and development needs, and the combination of firmness and likability that all good leaders possess.

Decisiveness, when necessary, coupled with a willingness to seek input and build consensus as much as possible.

Unquestioned honesty and integrity; also, loyalty to colleagues and to the organization, and the ability to inspire loyalty. This person should have the ability to identify and focus on the Company's best interests, rather than the agenda of any individual or group within the firm.

A very high level of energy and commitment, combined with enthusiasm and a positive attitude.

Excellent writing and speaking skills; this individual must be able to communicate complex ideas and information clearly and concisely.

Outstanding planning and organization skills.

Good strategic instincts and long-term vision; the ability to address both big-picture issues and detailed, day-to-day management concerns.

In general, the business and personal skills, and the absolute commitment required to make a major contribution to The Company during the coming years.

Attention to detail required to deliver consistently accurate data, information, and reporting on time and on budget.
A sense of ownership, not just of his or her own work, or that of their department, but a sense of ownership for the company.
Work ethic required to do what it takes to get the job done, and invest the time required to deliver on key responsibilities in a timely fashion.
Compensation
Compensation is competitive with the position's requirements. In a performance-based environment, this will include base salary, bonus structure based on corporate qualitative and quantitative strategic KPIs and company performance.
Submit Resume: