September 2019: BSG Completes Another Successful Executive Search— Vice President of Sales & Marketing, Quality Built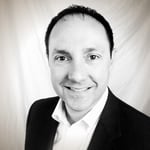 BSG proudly announces a recently completed executive placement. Bill Bridgeman formally accepted the position as the Vice President of Sales & Marketing at Quality Built.
Bill Bridgeman joins Quality Built and is a highly accomplished sales and business development executive with a success-proven background in strategic sales leadership and business development, professional services, and market growth success in industries from high technology to construction materials manufacturing. Most recently, Bill worked in the composite construction materials industry. As VP of Sales for Bestbath, he created and implemented a new sales methodology, team structure, customer-centric culture, and lean processes. The company experienced sales more than triple in his five-year tenure.

Bill's background includes managing national and international sales teams, negotiating complex multi-million-dollar global agreements with Fortune 100 companies, the development of strategic alliance networks, and the diplomatic and rapid resolution of complex proprietary business and regulatory issues. Bill's career also includes senior leadership positions with Portland Consulting Group, Kronos, and Agency.com. He holds an MBA from Regis University, a Bachelor of Science degree in Economics from Linfield College, a Lean-Six Sigma Master Blackbelt, and a Professional Certification in International Business from the International Trade Institute at the US World Trade Center.
About Quality Built:
Headquartered in San Diego, CA, Quality Built is a nationwide organization providing services sold into the national residential construction industry. Established over 25 years ago, Quality Built is the United States' largest and most respected solution provider for new building construction. Backed by a team of architects, engineers and inspectors with over 50 years collective experience and expertise in the industry, Quality Built has developed a software platform and database that addresses construction risk, encourages collaboration and delivers qualitative and quantitative data – allowing builders to effectively make informed business decisions. Quality Built has a broad litigation experience and lengthy history of performing commercial and residential inspections for the construction industry. The valuable lessons gained from analyzing and repairing the hundreds of building projects have formed Quality Built's database –used to assess builder quality and reduce construction errors.
For assistance with your next executive search, in the software sector or across our array of practice area specialties, contact us today.
-by
BSG
on Oct 30, 2019 9:00:00 AM