May 2018: BSG Completes Another Successful Executive Search— Senior Vice President Engineering/Technology for PatientsLikeMe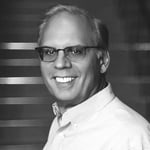 BSG proudly announces a recently completed executive placement. Tony Lucia formally accepted the position of Senior Vice President Engineering/Technology for PatientsLikeMe.
Tony Lucia's background in digital health, healthcare SaaS, patient-driven healthcare, and consumer development, along with functional areas like SaaS software, software engineering, software development, Agile, and opensource software, made him an ideal fit for the role.

Prior to joining PatientsLikeMe, Mr. Lucia served as SVP Data Strategy & Development for IAC Applications while also serving as a Healthcare Technology Advisor to cofounders on market strategies and technology solutions for software companies. Previously, Lucia was Senior Vice President, Global Operations for IMS Health. He was responsible for all technical development, production, delivery, data center and client support resources for IMS worldwide. He joined IMS in October 2011 from Thomson Reuters, where he served in multiple senior technology leadership roles since 2006. Most recently, Lucia was senior vice president and Chief Technology Officer for the Intellectual Property & Science division of Thomson Reuters, a $13 billion organization providing intelligent information for businesses and professionals. Prior to this appointment, he was senior vice president and CTO of the company's Healthcare & Science division, where he was the lead technology and content operations executive responsible for driving product innovation, software development, M&A integration activities and operational efficiencies. Before joining Thomson Reuters, Lucia held senior management positions in a variety of global organizations, which included providing technology strategy and leadership at Reed Elsevier, a $10 billion global media leader; managing large development and architecture teams for the legacy Thomson Corporation; and leading both operations and enterprise software development for Editions Atlas International. Mr. Lucia holds a B.A. degree in Business Management from Mercy College.
For assistance with your next executive search, in the software sector or across our array of practice area specialties, contact us today.