March 2023: BSG Completes Another Successful Executive Search—Business Development Manager, Salem Plumbing and Designer Bath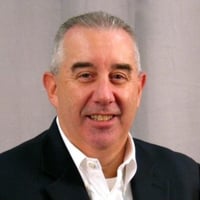 BSG proudly announces a recently completed executive placement—Bill Dowding as Business Development Manager for Salem Plumbing and Designer Bath.
Bill is an experienced leader in Business Development and Operations. He brings extensive experience across multiple industries in B2B and B2C markets both domestic and international. His 25+ years of leadership experience has allowed him to hone his skills in business development, product management, operational strategy, and talent development. He is an approachable leader that focuses on coaching/mentoring his team members in a collaborative and engaging culture.
Bill was most recently the Executive Vice President / EOS Integrator (COO) for IMI a solutions provider for tires, wheels, and fuel preservation, as well as Director of Marketing & Business Development for A W Hastings, a division of Marvin Windows & Doors. Bill holds a BS from the American International College and an MBA from the University of Hartford.
About Salem Plumbing Supply and Designer Bath
Salem Plumbing Supply and Designer Bath is a third generation family business proud to say they've been thriving since 1945. They are passionate about what they do and believe success happens through partnerships and creating authentic relationships. They are committed to the highest level of customer service before, during and after the sale.
For assistance with your next executive search, in the e-commerce, technology, and marketing sectors or across our array of practice area specialties, contact us today.