February 2023: BSG Completes Another Successful Executive Search—reCommerce Brands, Chief Operations Officer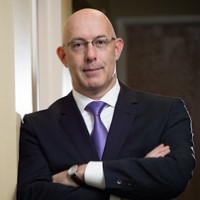 BSG proudly announces a recently completed executive placement—John Snowden as Chief Operations Officer at reCommerce Brands.
John is an experienced Executive level leader that has worked for numerous private equity-backed organizations. He has held the positions such as CEO, President, COO, and multiple EVP roles throughout his career. He brings global eCommerce experience in both B2B and B2C supply chain models. John has a successful track record of achieving above market revenue and margin growth, and extensive experience and deep knowledge in managing high-end partner programs throughout his career. His 30+ years of executive leadership experience have allowed him to hone his skills in supply chain, new business development, merchandising, strategic and operational strategy, mergers and acquisitions, and talent development.
John was most recently CEO at Trademark Global, LLC, a private equity-backed provider of product development, brand management, and drop shipping services intended for online retailers, as well as President & CEO of Integrated Supply Network (ISN), a private equity-backed, privately held distributor and supplier of tools and testing equipment in the automotive industry. John holds a Post Graduate Diploma from London Southbank University in Commercial Business Development and a Business Law degree from the University of Leicester, UK.
reCommerce Brands is an e-commerce accelerator helping global brands make sense of the market, optimize their presence, and sell more products on Amazon and beyond. A Top 10 Amazon Seller Worldwide, their diverse team of experts is dedicated to delivering exceptional e-commerce experiences.
For assistance with your next executive search, in the e-commerce, technology, and marketing sectors or across our array of practice area specialties, contact us today.