February 2023: BSG Completes Another Successful Executive Search—Mention Me, General Manager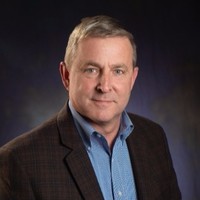 BSG proudly announces a recently completed executive placement—Robert Messana as General Manager at Mention Me.
Rob is a seasoned executive and sales leader. He is a SAAS go-to-market expert and brings global experience in both well established and start up organizations. Rob's 20 plus years of experience bring strong expertise in direct sales, team building, multi-channel marketing, and mergers and acquisitions.
Rob was most recently Vice President/GM of the Americas for Access Intelligence. He was hired to scale out their US team and quickly grew revenue and ARR. Rob also worked for Brandwatch, growing the US/Americas business from $34M to $105M. Previous experience includes leadership roles with Ivanti, Return Path, VMware and TAS Group. Rob holds a Bachelor of Science Degree in Finance from Saint John's University.
Mention Me is a marketing technology company focused on a science-backed approach to referral marketing. Seamlessly integrated into your marketing stack, Mention Me allows you to gather rich first-party data that compounds with every successful referral and enriches your entire CRM.
For assistance with your next executive search, in the e-commerce, technology, and marketing sectors or across our array of practice area specialties, contact us today.