January 2023: BSG Completes Another Successful Executive Search—LotLinx, Director of Sales Development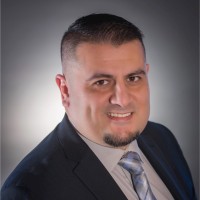 BSG proudly announces a recently completed executive placement—Bryan Calderon as Director, Sales Development with LotLinx.
Bryan is an experienced sales training leader. He brings experience in start-up, public and private markets with a track record of creating and executing strategies to achieve above sales targets and has experience with redefining the sales organization and creating training playbooks. His 10+ years of experience in sales and training leadership roles have allowed him to hone his skills in sales best practices, strategic and operational strategy, and talent development.
Bryan was most recently Director of Inside Sales at Phone.com, a cloud-based communication and collaboration solutions organization. Bryan holds a BS from Southern New Hampshire University.
LotLinx is a technology company that partners with car dealers. Their flagship precision retailing platform provides full control over every vehicle during every part of the retail process, from inventory to pricing to marketing. LotLinx improves turn rates, spending, marketing share and time to make dealerships more profitable and efficient.
For assistance with your next executive search, in the e-commerce, technology, and supply chain sectors or across our array of practice area specialties, contact us today.