January 2023: BSG Completes Another Successful Executive Search—Ducker Carlisle, Director, Strategic Solutions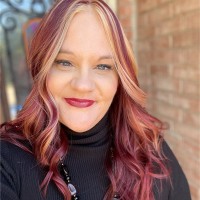 BSG proudly announces a recently completed executive placement—Jamie Champion as Director, Strategic Solutions with Ducker Carlisle. Jamie comes to Ducker Carlisle with 20 years' experience in commercial and B2B pricing, analytics and project management. Most recently, Jamie served as a Product Delivery Manager at Deloitte, where she was the pricing advisor for a top global QSR chain. Previously, Jamie was the Pricing Manager at Allied Electronics & Automation where she built a team and implemented pricing strategy, optimization, process and tools. Jamie holds a bachelor's degree from University of Phoenix and has recently earned her Master's in Industrial Engineering at Texas A&M University.
Ducker Carlisle is a global consulting and M&A advisory company with an unrivaled continuum of insights, benchmarking, and strategy solutions. We optimize business performance and accelerate growth for many of the world's largest companies and private equity firms. By building longstanding and trusted partnerships with our clients around the globe, enterprise leaders rely on us to help them create exceptional business outcomes.
For assistance with your next executive search, in the e-commerce and supply chain sectors or across our array of practice area specialties, contact us today.