January 2023: BSG Completes Another Successful Executive Search—Ducker Carlisle, Director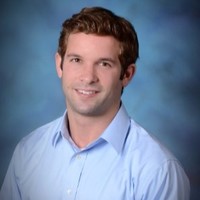 BSG proudly announces a recently completed executive placement—Corbin Newquist as Director with Ducker Carlisle. As an experienced PE professional, Corbin has an impressive track record of success, having been promoted four times during his tenure at Insight2Profit, a firm that has appeared on the Inc. 5000 fastest-growing companies list in America for ten consecutive years. Corbin specializes in helping private equity firms and their portfolio companies to identify, assess and quantify EBITDA improvement opportunities, and has served a broad range of clients in the distribution, manufacturing, and business services sectors. With a degree in Finance from the University of Illinois, Corbin brings a wealth of knowledge and experience to the team.
Ducker Carlisle is a global consulting and M&A advisory company with an unrivaled continuum of insights, benchmarking, and strategy solutions. We optimize business performance and accelerate growth for many of the world's largest companies and private equity firms. By building longstanding and trusted partnerships with our clients around the globe, enterprise leaders rely on us to help them create exceptional business outcomes.
For assistance with your next executive search, in the e-commerce and supply chain sectors or across our array of practice area specialties, contact us today.