November 2023: BSG Completes Another Successful Executive Search—Principal, Strategy & Operations, Ducker Carlisle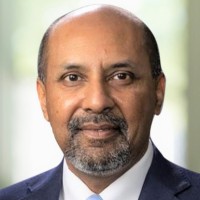 BSG proudly announces a recently completed executive placement for our Consulting Practice Leader Search—Ashim Talukder as Principal, Strategy & Operations for our client, Ducker Carlisle.
Ashim is a strategic, results-oriented leader with a blend of consulting and industry experience and proven record in value creation by effectively managing the trade-offs between revenue generation and cost control while optimizing working capital. He brings a diverse background with experience across Automotive, Industrial Products, Aerospace, Consumer Goods, Chemicals & Process and Technology & Telecommunication industries. His 25+ years of consulting leadership experience have allowed him to hone his skills in business development, business transformation, strategic and operational strategy, M&A strategy and execution and talent development.
Ashim was most recently Managing Director, Strategy at KPMG US and previously in a similar role at EY-Parthenon as Managing Director, Strategy & Transactions. Ashim holds a Bachelor of Engineering from Osmania University, a Master of Mechanical Engineering from the University of Akron and an MBA from the Weatherhead School of Management at Case Western Reserve University.
Ducker Carlisle (https://www.duckercarlisle.com/) is a global consulting and M&A advisory company with an unrivaled continuum of insights, benchmarking, and strategy solutions. We optimize business performance and accelerate growth for many of the world's largest companies and private equity firms. By building longstanding and trusted partnerships with our clients around the globe, enterprise leaders rely on us to help them create exceptional business outcomes.
For assistance with your next executive search, in the consulting sector or across our array of practice area specialties, contact us today.