October 2019: BSG Completes Another Successful Executive Search— Chief Operating Officer, Quality Built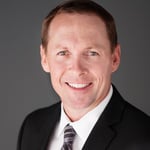 BSG proudly announces a recently completed executive placement. Matt Crews formally accepted the position as the Chief Operating Officer at Quality Built.
Matt Crews joins Quality Built and is an executive leader with 25+ years of business and client relationship experience within the residential and commercial real estate space, with a focus on facility service solutions. He has specialized in global market expansion, strategic initiatives, operational excellence and producing high value results. Matt was Founder & CEO for Environmental Land Systems, Inc. for 15 years, building the organization from zero to a substantial revenue stream & operation. He then spent 8 years with SBM Management Services transforming operational environments while creating a safety and performance culture through the execution of process. Most recently, Matt spent time with C&W Services leading a national team of 800+ team members to deliver exceptional facility service solutions, while improving safety, client satisfaction, revenue and decreasing turnover.
About Quality Built:
Headquartered in San Diego, CA, Quality Built is a nationwide organization providing services sold into the national residential construction industry. Established over 25 years ago, Quality Built is the United States' largest and most respected solution provider for new building construction. Backed by a team of architects, engineers and inspectors with over 50 years collective experience and expertise in the industry, Quality Built has developed a software platform and database that addresses construction risk, encourages collaboration and delivers qualitative and quantitative data – allowing builders to effectively make informed business decisions. Quality Built has a broad litigation experience and lengthy history of performing commercial and residential inspections for the construction industry. The valuable lessons gained from analyzing and repairing the hundreds of building projects have formed Quality Built's database –used to assess builder quality and reduce construction errors.
For assistance with your next executive search, in the software sector or across our array of practice area specialties, contact us today.
-by
BSG
on Nov 22, 2019 1:03:30 PM