November 2019: BSG Completes Another Successful Executive Search— Chief Operating Officer, Cerahelix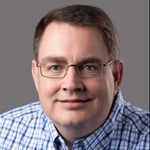 BSG proudly announces a recently completed executive placement. Bill Paulus formally accepted the position as the Chief Operating Officer at Cerahelix.
Bill Paulus joins Cerahelix as an experienced VP of Manufacturing, Supply Chain and Global Operations with over 25 years of leadership experience with both startup companies and billion-dollar organizations. Bill brings a proven track record of leading high growth product and manufacturing operations with expertise spanning cross-functional team building, leadership and change management, operational excellence, product and process development, innovation, continuous development and global strategic planning. With experience in public and private markets, Bill brings an exceptional track record of creating and executing strategies to achieve top-line growth, as well as long-term growth and shareholder value.

Bill was most recently Vice President, Manufacturing & Supply Chain at Blackmore Sensors & Analytics, Inc., a Series B startup delivering industry leading FMCW LIDAR Technology (recently acquired by Aurora Innovation, Inc.). Bill holds a BS in Ceramics Engineering from Alfred University, an MS in Solid State Science from Pennsylvania State University, as well as MS degrees in both Strategic Management and Finance from Indiana State University.
About Cerahelix:
Cerahelix was founded in 2011 to develop energy-saving filtration products using DNA biotechnology combined with ceramic materials. The combination of high purity and durability in a single filter product makes Cerahelix' PicoHelix filter applicable across multiple industries with wide-ranging applications, including industrial water-reuse, organic solvent separations, and concentration of bio-based chemicals and pharmaceuticals.
Cerahelix has invented the first ceramic filter that filters at high purity and low pressure. The patented filter saves manufacturers money by reducing the energy used during production. It can purify water three times faster and remove contaminants ten times smaller than other ceramic membranes used today. It can operate in harsh conditions and thus can displace energy intensive methods used in circumstances where competing filters cannot work. The Cerahelix filter conserves both water and energy, which is a cornerstone of clean technology.
Cerahelix's nanofiltration devices can remove impurities from the water that are 100 times smaller than a virus, according to the company. The new filtration technology is not only more efficient, it's also more cost-effective and environmentally sustainable. According to Cerahelix's research, a company that replaced commercial evaporators with Cerahelix's filtration device in a process needed to remove 6,000 gallons of water a day in an industrial setting could save enough energy to remove 1,200 tons of carbon from the environment per year, equivalent of the amount of carbon removed by 400 acres of forest.
Cerahelix brought in a B round of venture financing in 2018, which is allowing the company to expand headcount, and buy a second facility. In even more exciting news, the company signed a nearly 7 figure contract in May with a Fortune 50 company. "Our membranes will provide an extremely effective yet elegantly simple way to treat wastewater at this facility, achieving 90% recovery and reducing chemical oxygen demand (COD) by over 95%," said Susan MacKay, Chief Executive Officer of Cerahelix.
For assistance with your next executive search, in the specialty chemical sector or across our array of practice area specialties, contact us today.
-by
BSG
on Dec 17, 2019 1:45:26 PM