July 2020: BSG Completes Another Successful Executive Search— Chief Marketing Officer, Swiftpage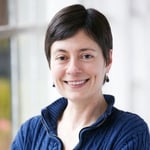 BSG proudly announces a recently completed executive placement. Laurie Coffin formally accepted the position as the Chief Financial Officer at Swiftpage.
Laurie Coffin joins Swiftpage and is an experienced Marketing Executive that has spent the majority of her career focused in B2B technology companies. She brings experience in privately-held and PE backed organizations, successfully rebuilding and rebranding many to achieve record metric and revenue growth. Laurie's strategic, global and multi-functional marketing expertise has supported her in partnering with executive teams to solve the most difficult challenges for customers, both big and small.

Laurie was most recently Senior Vice President of Marketing for SecureLink, a leader in providing vendor privileged access and remote support solutions for both highly regulated enterprise organizations and technology vendors. Laurie holds a BA in Photojournalism from the Newhouse School of Public Communications at Syracuse University.
About Swiftpage:
Swiftpage, with operations in Denver, CO, Scottsdale, AZ, and Newcastle, UK, is a leading provider of software and services that help small and mid-sized businesses grow. Swiftpage is the maker of Act!, the pioneer and an innovator in the CRM space, serving over 500,000 users in over 100 countries. The award winning solution makes it easy to grow your small business with powerful sales and marketing tools and a flexible CRM platform. To learn more, visit www.swiftpage.com.
Act!, Swiftpage's flagship offering, makes it easy for businesses to grow, delivering proven CRM and powerful Marketing Automation—the ultimate toolset. The Act! portfolio also includes Act! 365, purpose-built for Microsoft® Office 365 users looking for simple CRM with integrated email marketing. For over 30 years, Act! has been a pioneer in the small and mid-sized business software market and today offers the rich functionality, unparalleled flexibility, and exceptional value that enables a perfect fit for every customer.
Swiftpage has one purpose – to fuel small and mid-sized business growth. Swiftpage is a recognized leader in the small business segment for solutions that drive customer acquisition and retention.
The company was founded in 2001.
For assistance with your next executive search, in the Saas Software sector or across our array of practice area specialties, contact us today.
-by
BSG
on Aug 7, 2020 8:08:19 AM