October 2019: BSG Completes Another Successful Executive Search— Chief Financial Officer, PRA Business Events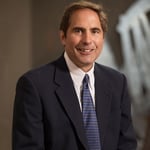 BSG proudly announces a recently completed executive placement. Greg Myles formally accepted the position as the Chief Financial Officer at PRA Business Events.
Greg Myles joins PRA Business Events bringing over 20 years of operational and financial leadership experience within privately held and PE backed national and international organizations. Greg has a B.A. in Accounting & Finance, MBA and CPA certification. His extensive experience focusing on business strategy, company profitability, execution on various large scale financial and operational projects, leading multi-functional teams internally and his history of leading successful implementations of multiple systems, policies and best practices made him an ideal fit for the role.
About PRA Business Events:
PRA is a business event management firm that delivers unique experiences that move hearts, minds and businesses forward. The market is looking for a change in the way their sector delivers. They are systematically expanding their reach to deliver compelling experiences with customers. They've been busy in their transformation of PRA. With the momentum of a 40-year running start in driving positive industry change, they are evolving, elevating and scaling their business. Enabled by a comprehensive technology platform and standards, PRA delivers consistency and ease of customer's experience with them. Through their ownership of One Smooth Stone, a PRA event and communications agency, they are in the unique position to offer a differentiating blend of strategic, creative, production solutions around content to complement their event production and logistics solutions at PRA. With the broadest owned office network in the Americas, they are growing their capabilities, and acquiring leading teams who share their client focus, values, culture and thirst for transformative business experiences. And, through their powerful strategic partnership with Tour East, they have a global footprint in the highly sought-after Asia Pacific region to serve international program needs.

Together they support customers as one unified brand built on: Passion. Reach. Authenticity. Their passion resides in their creative ideas and attention to every program detail—and in the joy they feel in working with the customers in the places they love. They do whatever it takes as they support many of the world's most respected brands. Their reach comes through the deepest and most experienced team in their industry. They deliver differentiating expertise in every destination they serve, broadly across North America and the rest of the world. Their authenticity lives in open communication, loyal partnerships and their promise to harness the power of a unique and local experience to make business events wildly successful, again and again. Experience the newly expanded, market-leading PRA. They deliver transformative business events Anywhere.
For assistance with your next executive search, in the business events sector or across our array of practice area specialties, contact us today.
-by
BSG
on Nov 25, 2019 7:03:34 PM