March 2019: BSG Completes Another Successful Executive Search— Chief Executive Officer, BacterioScan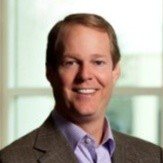 BSG proudly announces a recently completed executive placement. Mark Carbeau formally accepted the position as the Chief Executive Officer at BacterioScan.
Mark Carbeau joins BacterioScan with a background in transformative healthcare, medical diagnostics and healthcare services businesses along with functional areas such as strategy realignment, business development and the commercialization of medical devices, which made him an excellent choice for the role.

Prior to joining BacterioScan, Mr. Carbeau served as CEO for Interleukin Genetics, leading the company from a focus on genetics testing to personal wellness via a digital health platform which educates care teams and drives patient engagement. He led the rebranding of the company through the creation of disease management programs, defining the commercial path, partnering with major carriers to establish health economics and raising public capital. Previously, Mr. Carbeau was Co-Founder and CEO of Diagnostyx, Inc., an intelligent drug delivery system, and still serves as a Board Director. Prior to this role, Mr. Carbeau was Chairman and CEO of PolyRemedy, where he transformed a traditional device company to a technology enabled services organization with a HCIT Platform to enable comprehensive wound care in post-acute settings that resulted in significantly improved healing rates. Prior to this appointment, he was CEO, President and Director of HyperMed, Inc, where he succeeded the founding CEO to develop and launch a hyperspectral imaging system targeting assessment of vascular disorders. Previously, as President USA of Kinetic Concepts, Mr. Carbeau grew the revenues of the lead SBU of this advanced wound care medical device company from $650MM to $950MM. Mr. Carbeau holds an MBA from The Wharton School of University of Pennsylvania and a B.S. degree in Industrial Engineering from Penn State.
For assistance with your next executive search, in the medical devices sector or across our array of practice area specialties, contact us today.