July 2023: BSG Completes Another Successful Executive Search—Chief Commercial Officer, Recom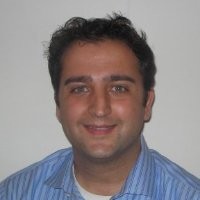 BSG proudly announces a recently completed executive placement—Ray Adams as Chief Commercial Officer for our client, Recom.
Ray is a global operations and organization leader and former Big-3 consultant who brings over 20 years of management and leadership experience to bear. In the Chief Commercial Officer role, Ray will be responsible for finance, pricing, delivery, mergers & acquisitions, international expansion and management and human resources, among other key functions. He brings extensive domestic and international experience and broad sector expertise in consumer goods, restaurants, healthcare (med-tech and pharmaceutical), telecommunications, IT, energy, industrial goods and banking.
Ray was most recently Chief Operating Officer at Alto USA, a technology-enabled company that helps reduce crime, risks, and other business disruptions to the retail environment, and previously served as Senior Vice President of Retail Operations, Strategy and Analytics at Acosta, which provides integrated sales and marketing services in the retail space.
Ray holds a MEng. ARSM in Environmental and Earth Resources Engineering from the Imperial College London and MBA from Wharton, where he majored in Finance, Management, Marketing and Operations. Ray is also an FCA holder as a Fellow of the Institute of Chartered Accountants, England and Wales.
Recom (https://recom.co/) is an e-commerce accelerator helping global brands make sense of the market, optimize their presence, and sell more products on Amazon and beyond. They go beyond the standard, one-size-fits-all approach by digging into the details to shape the right Amazon strategy for each of their customers' brands. A Top 10 Amazon Seller Worldwide, their diverse team of experts is dedicated to delivering exceptional e-commerce experiences.
For assistance with your next executive search, in the e-commerce, technology, and marketing sectors or across our array of practice area specialties, contact us today.