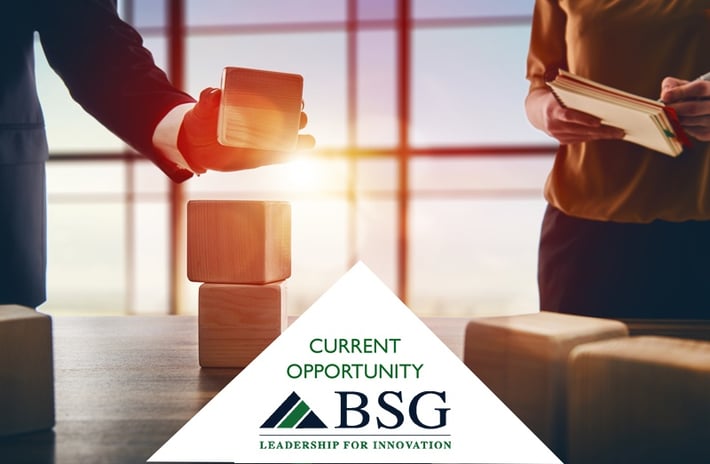 Chief Revenue Officer
Reporting to the Chief Executive Officer
Location: Washington DC/Virginia area
BSG has commenced an executive search for Chief Revenue Officer (CRO) for our client, a satellite communications technology solution provider. Key to the position's responsibilities includes leading our client's global organization into the next phase of success and revenue growth.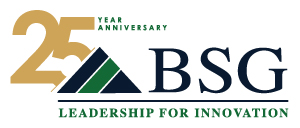 Opportunity Overview
Chief Revenue Officer
THE COMPANY
Our client provides satellite communications technology solutions for bandwidth usage across multiple communications technologies. Integrating technology into a product offering of hubs, routers, and network management software and hardware, the company also provides service providers a suite of web-based network management software. These tools provide automation, monitoring, merging of hybrid networks and applications, and ways to configure, monitor, and control the satellite network. Our client provides implementation, planning and engineering, application-based, management, and training services. Its solutions are used in multiple industries and education/training applications. The company offers its products through a network of channel partners in the United States and internationally. The company was founded in 1994 and is based in Virginia with additional offices in the United Kingdom, Canada, Asia, and United Arab Emirates. It also has a subsidiary in Ireland.

Location: Washington DC/Virginia area
THE POSITION
Our client is looking for an experienced, innovative, and high energy professional to lead their global organization into the next phase of success and revenue growth. Initially and primarily, this position is responsible for transforming an effective transactional sales organization into a high-performing, solutions selling team that keeps pace with and stays ahead of the demands of their rapidly evolving VSAT industry. In addition, the Chief Revenue Officer (CRO) unites functions across the full customer lifecycle to focus on customer experience, revenue generation, and growth. The role serves as chief revenue strategist, responsible for setting and executing the company's revenue acquisition and retention strategy. Their CRO must be able to break down silos so that sales, marketing, and CRM are aligned and working together to create the best possible (customer) experience.
Reporting to the CEO, the qualified candidate will need to have experience building, motivating and refreshing international sales teams, preferably in the Enterprise and upper mid-market space as well as demonstrated experience preparing for and leading companies through new market stream entry as well as adopting and offering an expanded product and service portfolio.
Responsibilities:
Participate in annual and five year budget planning process: Be an active partner in projecting realistic yet aggressive annual revenue targets with Finance, PLM, and Business Development; leverage market and field knowledge to identify areas for investment and growth. Manage sales organization within defined annual budget.
Scaling and developing the sales team: Develop a rolling three year organizational plan, including aggressively hiring top-notch sales executives and continuously developing new and existing sales team members in a structure which supports complex sales cycles and deal structures.
Helping the sales team close deals: Working and closing deals with them. Seeing opportunities ahead of the horizon and identifying obstacles before they present themselves. Making sure direct and indirect reports work as effectively and efficiently as they can. Seek to develop, maintain and share proficiency in understanding common business practices and etiquette in key regions/countries.
Developing effective value propositions and sales and marketing tactics: Enable collaboration between sales, marketing and business development to form compelling value propositions for target customers and develop competitive win strategies. Optimize and ensure consistent Go-To-Market approach is aligned with Product Management and implemented across all customer facing groups.
Defining sales strategy: What market segments should they focus on? What lead gen strategies can yield the highest return? Should they consider channels? Where should they spend their resources, their money?
Achieving the best scalable, efficient, and repeatable sales process: Improve existing practices, processes and tools. Ensure accurate forecasting, consistent successful monthly and quarterly performance against goals. Manage team's performance through discipline and rigor with key KPIs, including daily activity, metrics management.
Crafting competitive compensation structures: Align variable plans with industry best practices to attract and retain talents, incentivize target performance and behavior, and motivate individual and team goal achievement. Identify the need for and craft SPIF and related programs.
Ensure ethical and compliant sales practices: Communicate and enforce corporate policies, documentation and reporting requirements, drive pricing and discounting decisions in support of corporate revenue goals, ensure team compliance.
Outbound Marketing: Leverage multi-channel distribution methodology to effectively communicate, engage and influence customers and the market. Develop effective marketing strategies using integrated campaign approach to target various customer segments.
Distribution Efficiency: All channels of distribution are consistently evaluated and refined to identify and develop channels that offer the most profitable means of distribution.
Qualifications:
Skills & Experience:
Outstanding international consultative selling abilities and excellent interpersonal skills with executive level customers and partners.
Proven evangelical sales track record in a hosting, managed services and solutions-oriented sales/new market environment.
Ability to work collaboratively with colleagues and staff to create results driven, team-oriented environment; experience in employee relations and development.
Demonstrated ability to develop strategies and executable plans to enter into new markets and secure new revenue streams.
Experience with sales methodology, sales funnel management.
Must be self-motivated, dynamic, creative team player.
Must possess a strong sense of urgency for goal achievement.
Strong understanding of customer and market dynamics.
Understanding of network, systems, cloud and/or colocation services/solutions preferred.
Knowledge of CRM tools is a plus.
Negotiation skills with experience in contract review.
A decisive individual who possesses a "big picture" perspective.
Demonstrated experience work.
Education:
Bachelor's degree, MBA a plus.
12+ years of sales experience in telco, technology, or a related industry.
5+ years senior level sales leadership experience.

IDEAL CANDIDATE PROFILE
A summary of key competencies required to be successful include the following:
FUNCTIONAL EXPERIENCE

Prior Sales, Business Development and Marketing experience
Past revenue responsibility of $150m+
Go to market strategy experience
Sales team transformation experience
Global customer responsibility
Channel sales model & strategy background
Successful history meeting and exceeding KPI's and key revenue metrics for organizations
Passion for and prior history of creating high performing sales teams

INDUSTRY EXPERIENCE

Space Industry
Telecom communications/Mobile wireless networks (5G, LTE etc.)

CORPORATE STAGE

Optimizer leader
Public and/or private company experience with at least 500+ employees
$250m+ company revenue experience

MANAGEMENT & LEADERSHIP EXPERIENCE

Experience reporting to CEO in past
Experience leading team of 20+ direct reports
TEAM
Our client's staff currently numbers approximately 700 employees worldwide. This role will report to the CEO and will oversee a team of 81.
COMPENSATION
Compensation is competitive with the position's requirements. In a performance-based environment, this will include base salary, bonus/commission structure based on individual and corporate qualitative and quantitative strategic KPIs, and performance stock option plan.
To Submit Resume: