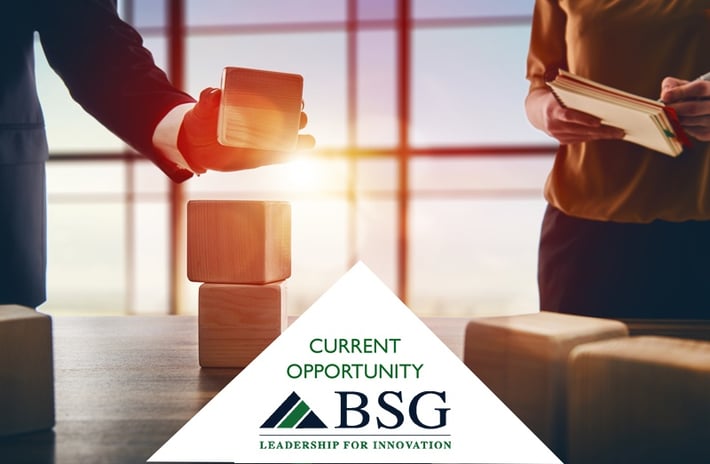 Chief Revenue Officer
Reporting to: CEO
Location: Georgia
BSG has commenced an executive search for a Chief Revenue Officer (CRO) for our client, which provides cloud-based solutions and is a direct source of people data. The Chief Revenue Officer (CRO) is a key member of the company's executive leadership team and will oversee all revenue-related functions and processes across the organization.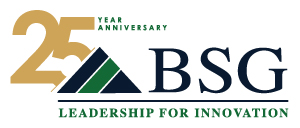 Opportunity Overview
Chief Revenue Officer
THE COMPANY
Our client provides cloud-based solutions and is a direct source of people data. Employing over one thousand employees and with a newly acquired operating center in Virginia, our client is the leader in background screening solutions. Our client started with a merger of two leading data providers in 2021. Leaders of this newly merged organization created a business with stronger capabilities to provide background screening companies and Consumer Reporting Agencies (CRAs) with an improved way to access the needed data. This data is used to help their customers make more informed choices about people.
THE POSITION
The Chief Revenue Officer (CRO) is a key member of the company's executive leadership team and will oversee all revenue-related functions and processes across the organization. Reporting to the CEO, the CRO will supervise existing sales channels and partnerships, while developing a strategy for profitable revenue generation over the long term.

The successful candidate will have exceptional business development skills and experience selling complex products and solutions to top background screening companies and credit reporting agencies. The ability to inspire, motivate, lead, and manage teams by clearly communicating the company vision and revenue strategy across all relevant functions will be critical. The CRO should have experience building an innovative, creative, and repeatable sales process from the ground up, and driving complex sales through to a successful close.

Success in this role will lean on three pillars of skills and experience:
Tech-enabled B2B data companies or B2B tech-enabled services.
Sales leadership of 5+ people.
Experience developing and implementing strategies that drove significant and sustained revenue growth into an organization.
The CRO will be an integral part of the senior leadership team with the following responsibilities:
Develop and execute our client's sales and marketing strategy.
Oversee the sales process from prospecting / hunting through deal-close, including lead generation, client meetings, prospect qualification, and RFP completion.
Responsible for the approval of pricing and product positioning.
Manage and proactively build/drive pipeline volume, accelerate sales cycles, and actively manage to close through the identification and qualification of new business opportunities that are consistent with strategic priorities.
Leadership of all customer-facing and revenue generating teams. Marketing leadership, effective January 2023.
Oversee bottoms-up sales budget and forecast to meet annual financial goals with responsibility for related P&L and commercial budget.
Leverage relationships with external stakeholders to positively impact retention and acquisition efforts. Understand, monitor, and communicate competitor activity throughout the market, identifying key strengths and weaknesses relative our clients's service offering.
Effectively advocate for our client by articulating its market position, competitive advantages, and value proposition to prospective partners.
Lead presentations to prospective partners independently and/or with other senior business development team members.
Work cross-functionally with internal teams to develop top-notch, personalized sales materials and pitch decks
Track business development metrics and share the analysis and insights to drive activity and support the overall health of the business.
Represent our client at relevant industry events and conferences.
IDEAL CANDIDATE PROFILE
A summary of key competencies required to be successful include the following:
FUNCTIONAL skills/experience needed:
Experienced sales/revenue leader with multiple successful endeavors in middle-market,
tech-enabled B2B data companies, services, software, or business process outsourcing.
Revenue generator across all product lines.
Expertise in helping brands drive business transformation on a global scale in the
e-commerce marketplace.
Track record of successfully identifying new opportunities and developing new business
INDUSTRY Experience:
Tech-enabled data services such as credit reporting agencies or financial services data companies.
B2B Software or tech-enabled business services.
B2B business process outsourcing.
STAGE of Company Experience:
Building new business/sales processes and best practices without suffocating speed, innovation, and customer satisfaction.
Private company experience in a senior role in last 10 years of career.
Managed a team of 5+.
$100M-$300M company revenue experience.
MANAGEMENT & LEADERSHIP EXPERIENCE:
Develop the team and across capabilities by coaching, identifying areas for growth, celebrating successes, managing the promotion process, keeping an open dialogue with the team, and identifying training opportunities.
Coach and lead more junior members of the team by providing guidance, establishing goals, and providing an appropriate level of feedback regularly.
Establish and grow relationships across capabilities.
Lead the internal cross-functional team – inspire the team to strive for superior client work and results.
Actively pursue opportunities to share intellectual capital across the organization.
Demonstrate mature leadership and empathy in difficult team situations – leads by example.
At least 10 years in a New Business/Sales and Marketing role.
Prior experience as a senior executive with overall responsibility for sales and client services.
GENERAL COMPETENCIES:
Finally, this individual should have as many as possible of the traits required to succeed in this leadership position:
High levels of intelligence, analytical strength, and conceptual ability.
Strong presentation and team management skills.
The ability, and willingness, to set and communicate demanding standards for professional staff and to hold people accountable for their performance; at the same time, sensitivity to, and insight into individuals' capabilities and development needs, and the combination of firmness and likability that all good leaders possess.
Decisiveness, when necessary, coupled with a willingness to seek input and build consensus as much as possible.
Unquestioned honesty and integrity; also, loyalty to colleagues and the organization, and the ability to inspire loyalty. This person should have the ability to identify and focus on the Company's best interests, rather than the agenda of any individual or group within the firm.
An extremely high level of energy and commitment, combined with enthusiasm and a positive attitude.
Excellent writing and speaking skills; this individual must be able to communicate complex ideas and information clearly and concisely.
Outstanding planning and organization skills.
Good strategic instincts and long-term vision; the ability to address both big-picture issues and detailed day-to-day management concerns.
In general, the business and personal skills, and the absolute commitment required to make a major contribution to The Company during the coming years.
Attention to detail is required to deliver consistently accurate data, information, and reporting on time and on budget.
A sense of ownership, not just of his or her work, or that of their department, but a sense of ownership for the company.
Work ethic required to do what it takes to get the job done, and invest the time required to deliver on key responsibilities in a timely fashion.
Financial Backing
In 2021, an investment private equity firm made a strategic growth investment in our client. This firm invests in high tech and business service providing and industrial organizations in the low mid markets.
Compensation
Compensation is competitive with the position's requirements. In a performance-based environment, this will include base salary, bonus structure based on corporate qualitative and quantitative strategic KPIs, and a stakeholder position in the company.
To Submit Resume: