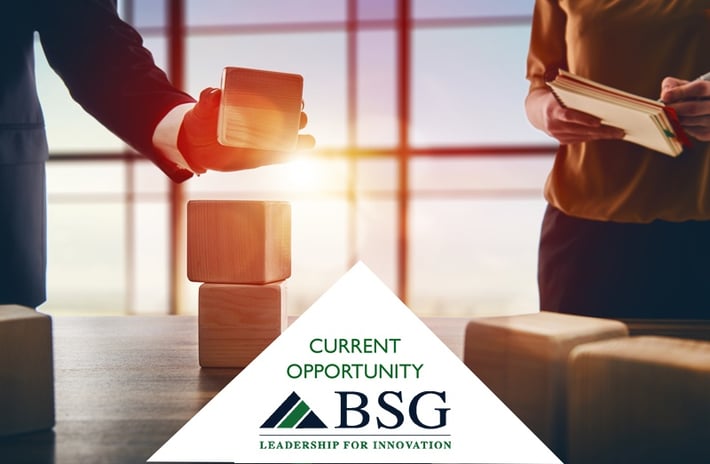 Chief Product Officer
Reporting to: CEO
Location: California
BSG has commenced an executive search for a Chief Product Officer (CPO) for our client, which offers a remarkable video editing service that allows users to collaborate on projects from all over the world. The CPO has end-to-end responsibility for the product portfolio including establishing a product vision, driving product innovation, product management, UX design, content production, and scaling the product organization.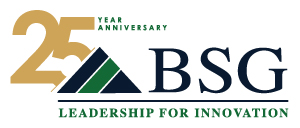 Opportunity Overview
Chief Product Officer
THE COMPANY
Our client offers a remarkable video editing service that allows users to collaborate on projects from all over the world. The editor does not require software to be installed on a personal computer as it is hosted on the internet. The editor works on any browser, is user-friendly for beginners, and allows for the creation of a professional-looking video. Our client is based in California with services based on technologies that originated in Northern Europe. Videos can be uploaded, allowing for creative control, and published or shared to any destination.
THE POSITION
Our client's Chief Product Officer (CPO) has end-to-end responsibility for the product portfolio including establishing a product vision, driving product innovation, product management, UX design, content production, and scaling the product organization. Reporting to the CEO, with a team of 10, the primary goal of this individual is to lead and facilitate the creation of products that deliver value to both customers and the business. The CPO will oversee every element of the product from its conceptualization to its launch and post-launch performance. Key targets during the first twelve months include:
Develop a stronger, broader, comprehensive vision for the product: Creating a deep focus on the target user. Getting people to do things they've never done before (creating videos), and then wanting to repeat it.
Increase product velocity to stay out ahead of competitors and win share of market.
Launch dedicated B2B Enterprise offering: Do analysis and validate product/market fit, and build initial product roadmap for and establish initial launch product feature/functionality.
The CPO will be part of the senior operating team with principal responsibilities including:
General

Responsible for all of the tactical (short and near term), strategic (future), and operational (product roadmap) activities of the Product.
Develop a deep understanding of the problems, needs, and desires of customers.
Acting as product evangelist, represent the Product function at Company meetings, Board meetings, and public events.

Product Vision


Manifest the product vision and mission. Define the "why and what".
Identify the problem that needs to be solved in the market.
See the big picture and deliver innovative solutions.

Product Strategy


Develop the company Product strategy to connect the vision to business outcomes.
Stay on top of business and market trends.
Continually assess the competitive landscape.

Manage Cross-functional Teams


Lead a cross-functional team consisting of Product Management, UX Design, Content Development, User Research, and Product Analytics.

Product Management


Responsible for all aspects of Product features.
Lead the product team through feature analysis to establish a company Product Roadmap.
Ensure Roadmap is in alignment with business goals.
Manage the delivery of the products based on agreed-upon dates.
Develop extended ecosystem solution through partner integration projects.

Product UX Design


Develop best-in-class user experience for content creation.
Employ a highly effective user-centric approach to develop products with excellent product/market fit.
Research user behavior to develop data-driven insights to address user needs.

Content Development


Develop and implement a strategy to provide high-quality and relevant content.
Drive user conversion, retention, and monetization through content.
Partner, acquire, or develop (internally) to execute content strategy.

Customer Research and Product Analytics


Develop an effective customer research function to gain insights on customer needs and plan improvements to differentiate the product
Perform product gap analyses to establish product differentiation and execution strategies that will lead to the product's ultimate success
Define the metrics related to product performance, including user activity and engagement, and track them on an ongoing basis.
IDEAL CANDIDATE PROFILE
A summary of key competencies required to be successful in this role include the following:
FUNCTIONAL EXPERIENCE
Prior experience with developing video-related products is preferred.
Experience with developing products for the Education market is preferred.
Prior experience at the intersection of consumer product management and engineering/software development.
Demonstrated leadership skills to effectively communicate, motivate, and inspire cross-functional teams with professionalism and clarity.
Comfortable presenting to Business Unit stakeholders and our client's Board.
Possess exceptional analytical skills and have prior experience with defining and analyzing numerous product metrics to influence the success of the product.
Have an ability to think strategically and possess a good eye for opportunities.
Possess a customer-focused approach to developing differentiated products.
Proficiency with agile frameworks such as Scrum, Kanban, etc.
Strong business acumen and a never-ending drive to make products better.
Master's in Software Engineering, Design or Business management, or any other related fields.
10+ years experience in a senior Product Management position preferably as head of product (leading cross-functional teams).

INDUSTRY-B2C and B2B services
B2C Cloud/SaaS software that requires only a web browser to use.
Education.
Digital Media.
CORPORATE STAGE
Building processes and best practices without suffocating speed, innovation, and customer satisfaction.
Working with the Board of Directors, comprised of PE investors.
Experience working in a startup environment.
Build leader vs. optimizer leaders.
MANAGEMENT & LEADERSHIP EXPERIENCE
Track record of hiring/upgrading to A players for A team.
Driving creation and buy-in to KPIs, goals, metrics within own team and cross-functionally where appropriate/necessary.
Ability to communicate goals to product organization.
MARKET & CUSTOMERS
Consumer
Education
Corporate/Enterprise
GENERAL:
Finally, this individual should have as many as possible of the traits required to succeed in this leadership position:
High levels of intelligence, analytical strength, and conceptual ability.
Strong presentation and team management skills.
The ability, and willingness, to set and communicate demanding standards for professional staff and to hold people accountable for their performance; at the same time, sensitivity to, and insight into individuals' capabilities and development needs, and the combination of firmness and likability that all good leaders possess.
Decisiveness when necessary, coupled with a willingness to seek input and build consensus as much as possible.
Unquestioned honesty and integrity; also, loyalty to colleagues and to the organization, and the ability to inspire loyalty. This person should have the ability to identify and focus on the Company's best interests, rather than the agenda of any individual or group within the firm.
A very high level of energy and commitment, combined with enthusiasm and a positive attitude.
Excellent writing and speaking skills; this individual must be able to communicate complex ideas and information clearly and concisely.
Outstanding planning and organization skills.
Good strategic instincts and long-term vision; the ability to address both big-picture issues and detailed day-to-day management concerns.
In general, the business and personal skills, and the absolute commitment required to make a major contribution to The Company during the coming years.
Attention to detail is required to deliver consistently accurate data, information, and reporting on time and on budget.
A sense of ownership, not just of his or her own work, or that of their department, but a sense of ownership for the company as a whole.
Work ethic is required to do what it takes to get the job done, and invest the time required to deliver on key responsibilities in a timely fashion.
Team and Locations
Reporting to the CEO with a team of 10, the position is located in CA.
Financial Backing
Backed/control owned by PE firm and acquired our client in 2020. The private equity firm focuses on investing in founder-led middle-market businesses.
Compensation
Compensation is competitive with the position's requirements. In a performance-based environment, this will include base salary, bonus structure based on corporate qualitative and quantitative strategic KPIs, and a stakeholder position in the company.
To Submit Resume: