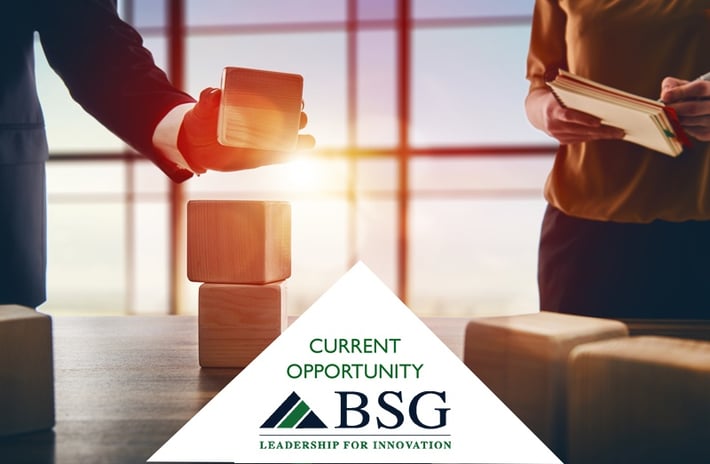 Chief People Officer
Partner with CEO & rest of executive team
Manhattan-located or commutable or suburban Philadelphia-located commutable to Conshohocken with some travel to Manhattan
BSG has commenced an executive search for Chief People Officer (CPO) for our client, the largest insurance broker in the country exclusively dedicated to non-profit and social service organizations. Key to the position's responsibilities is HR related business strategy, process creation, training and development and employee satisfaction/retention.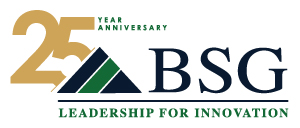 Opportunity Overview
Chief People Officer
THE COMPANY
The nation's leading insurance broker for social service organizations
Our Client is the largest insurance broker in the country exclusively dedicated to non-profit and social service organizations. Our Client provides property, casualty, employee benefits, and risk management solutions.
Our Client defines social service as all nonprofit organizations as well as for-profit healthcare organizations. Because of its focus, the organization understands the specific needs of Insurance for Nonprofits better than any other brokerage firm in the industry.
The focused customer base allows unparalleled leverage with carriers, as well as several programs that are exclusive to our Client. The company enjoys nearly 20 carriers that compete on our client's targeted classes of business. Within these areas, our client can provide multiple carriers who target these kinds of businesses and charities specifically for Casualty, Professional Liability, Property, Auto, Directors and Officers as well as Group Health and Disability insurance.
Our client was founded in 2008 and is headquartered in midtown New York City.
OUR CLIENT & ITS CUSTOMER FOCUS
Our Client's Customers include:
Religious Organizations
Boys and Girls Clubs
Assisted Living Facilities
Day Care Centers
Elder Care
Group Homes
Schools – Private, Academic and Vocational
Home Health Care
Adoption and Foster Care Agencies
Nursing Homes
Hospice
Community Development Programs and Community Action Programs
YMCAs/YWCAs
OUR CLIENT'S PROCESS
Our client's process has been perfected; provide prospective customers with an audit of their current insurance coverage in comparison to their services, point out any gaps in coverage or areas of exposure, and advise on how they feel their current insurance program is priced. After providing this feedback, design a strategy that provides comprehensive coverage and more competitive pricing. Finally, after receiving authorization from the customer, working with their carrier partners to design the new insurance program and deliver and implement to the customer. Our client follows this up with loss control that has been perfected exclusively for their target market, and use these new risk management strategies to reduce losses, lowering the overall cost of risk.
Our Client's Structured Audit Methodology:
Audit
Comparison
Strategize with Customer (customer's appetite for risk)
Design an Insurance Program
Quote and Bind
Implementation
Loss Control and Risk Management
OUR CLIENT'S PRODUCTS
General and Professional Liability
Directors and Officers Liability
Abuse and Molestation Coverage
Umbrella/Excess Liability
Automobile
Workers Compensation and Employers Liability
Employee Benefits
Risk Management for Nonprofits
For a bit more on risk management, insurance is one of many Risk Management techniques. It is the transfer of uncertain risk to another party (insurer) for a certain sum of money (premium). But Risk Management is far broader. While it does encompass insurance, risk management also deals with the concepts of avoiding, preventing, minimizing and recovering from loss. In addition, Risk Management addresses methods other than insurance for transferring the financial consequences of losses that do occur.
The payoff from a properly conceived, well-structured and strongly supported Risk Management for Nonprofits program is fewer worker injuries/absences, smoother operation and reduced insurance costs.
THE POSITION
Our Client is looking for a senior human resources generalist executive who will partner with the CEO and the rest of the executive team in a hands-on, active role. Key to the position's responsibilities is HR related business strategy, process creation, training and development and employee satisfaction/retention.
Success in this role will be defined for much of the first 24 months on 3 key broad deliverables:
Supervising the talent strategy—Staffing for our client's entity is critical. As such, a talent acquisition and retention strategy need to be developed in building out the revenue generation team, as well as operations and staff support roles. This will involve working with division managers to map out hiring needs and managing talent acquisition personnel to execute them.
Champion employee training and development—critical for the continued growth of our client's business is employee training and development. Building out a learning management system will be a key building block to scaling the organization effectively.
Build an employee brand reputation—creating a "pull" behavior that allows our client's brand and reputation to generate an employer magnet for market talent.
IDEAL CANDIDATE PROFILE
A summary of key competencies required to be successful in this role include the following:
Functional Prior Success
HR generalist leadership experience
Evergreen recruiting strategy at both executive and individual contributor levels
Compensation structuring
Benefits plan creation, review, and management
Creation of talent lifecycle management systems
Establishment and management of external human resources consultants and HR regulatory advisers
Creation and management of robust employee learning and development system and function
Creating "gravitational pull" via employer brand in the marketplace as one of "best places to work"
Creation and management of employee satisfaction monitoring system
Establishment of top-grading assessment, selection and replacement process by function
Education: Bachelor's + PhD and/or MBA preferred
Industry Experience
Alternative asset class portfolio management/professional services
Financial services (sell-side equities markets, brokerage etc.)
Insurance (P&C, life, etc.)
Professional services/consulting firms (e.g. CPA, audit, & accounting firms, etc.)
Management & Leadership Experience
Advising CEO on human capital strategy
Hiring, managing and motivating efficient but high "BTU" HR and shared services team
Working with C-level peers on behalf of corp & subsidiaries (CFO, General Counsel, etc.)
Player-coach approach to team management, as well as mentor-coaching cross-functionally within the organization
Stage of Company Experience
First-stage structure and process building of SOPs
Working with privately-held businesses
Experience with founder-led cultures
Geographic
Either Manhattan-located or commutable OR suburban Philadelphia-located commutable to Conshohocken with some travel to Manhattan
General
Finally, this individual should have as many as possible of the personal traits required to succeed in this leadership position:
High levels of intelligence, analytical strength and conceptual ability.
The ability, and willingness, to set and communicate demanding standards for professional staff and to hold people accountable for their performance; at the same time, sensitivity to, and insight into, individuals' capabilities and development needs, and the combination of firmness and likability that all good leaders possess.
Decisiveness when necessary, coupled with a willingness to seek input and build consensus as much as possible.
Unquestioned honesty and integrity; also, loyalty to colleagues and to the organization, and the ability to inspire loyalty. This person should have the ability to identify and focus on the Company's best interests, rather than the agenda of any individual or group within the firm.
A very high level of energy and commitment, combined with enthusiasm and a positive attitude.
Excellent writing and speaking skills; this individual must be able to communicate complex ideas and information clearly and concisely.
Outstanding planning and organization skills.
Good strategic instincts and long-term vision; the ability to address both big-picture issues and detailed, day-to-day management concerns.
In general, the business and personal skills, and the absolute commitment, required to making a major contribution to The Company during the coming years.
Attention to detail required to deliver consistently accurate data, information and reporting on time and on budget.
The work ethic required to do what it takes to get the job done and to invest the time required to deliver on key responsibilities in a timely fashion.
Team
Our Client's family is more than 125 strong and growing.
Financial Backing
Our Client has had the privilege of bootstrapping the business, and has been profitable every year since their incorporation with strong financials, borrowing ability, and business vitality.
COMPENSATION
Compensation will be commensurate with the position's requirements. Since this is a performance-based environment, the successful candidate's package will include base salary, bonus structure based on corporate qualitative and quantitative strategic KPIs.
For more information, please contact: