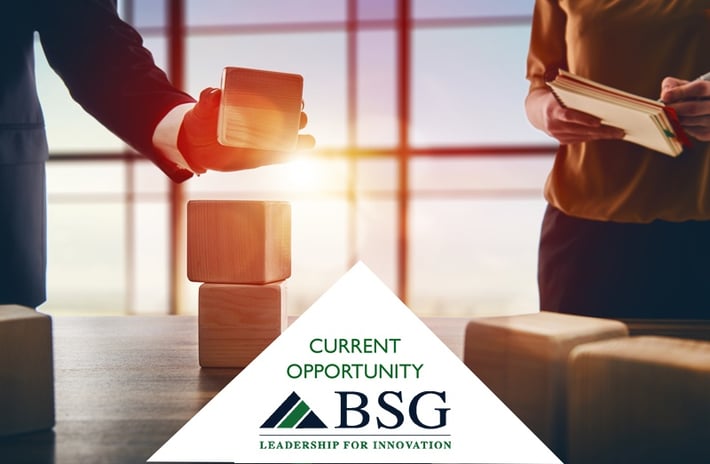 Chief Financial Officer
Reporting: Chief Executive Officer
Location: Pennsylvania
BSG has commenced an executive search for Chief Financial Officer for our client, a dessert restaurant franchise based in Pennsylvania. The CFO will be responsible for the day-to-day administrative and financial operations of the company.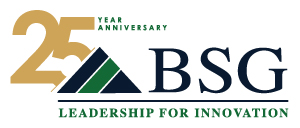 Opportunity Overview
Chief Financial Officer
THE COMPANY
Our client was founded in the 1980's by two brothers by using their family dessert recipes. Focusing on frozen desserts made with various kinds of fruit, our client offers over forty different flavors and has even expanded into treats for dogs. After a second store opened, our client decided to franchise their business. Presently, there are more than six hundred stores across the United States, serving over 45,000 customers each day. Six years ago, our client expanded outside of the United States and into China, Canada, the Philippines and Middle East.

The majority of our client's locations are in Pennsylvania. They plan to focus on expanding their locations from Connecticut down the eastern seaboard by opening seventy five to one hundred stores by 2023. In year 2019, our client successfully added thirty stores and has thirty five planned to open for 2020.

Two years ago, a private equity firm acquired our client and now has controlling interest.
THE POSITION
Reporting to the Chief Executive Officer (CEO), the Chief Financial Officer (CFO) will be responsible for the day-to-day administrative and financial operations of the company. This includes the development of a financial and operational strategy, and the ongoing development and monitoring of control systems designed to preserve company assets and report accurate financial results. It is also expected that the CFO will serve as a strategic advisor and partner to the CEO and company leadership helping to drive the company's performance by providing fact-based analysis and strategic financial direction. As an integral member of the Executive Team, the CFO will support the organization in improving sales growth through financial analysis.

Detail of Responsibilities:
Ensure that financial information, analysis and reporting is accurate, timely, reliable and relevant, in order to assist the Board, CEO, and Executive Team in effectively performing their responsibilities.
Manage financial and business performance by developing appropriate metrics on which to measure the Company's business, monitoring variances to forecasts, and developing action plans to address variances. Work with operating team to identify and address trends, implement corrective actions and performance improvement actions.
Provide consistent and accurate financial forecasting for company.
Improve overall financial reporting to make it more efficient and impactful by implementing a business intelligence platform.
Monitor capital requests and expenditures to ensure within budget and plan.
Oversee all accounts, ledgers, and reporting systems, ensuring compliance with appropriate
Generally Accepted Accounting Principles and regulatory requirements.
Maintain internal control safeguards and coordinate all audit activities.
Ensure that the Company is in continuous compliance with all statutory, regulatory, banking, tax, and other external and internal operating, reporting and record keeping requirements to which the company is subject.
Manage the Treasury function, including cash management, cash forecasting, accounts receivable and accounts payable. Develop a reliable cash flow projection process and reporting mechanism to meet operating needs of the company.
Manage tax statement preparation with vendors as needed, for all related company and shareholder activities.
Maintain key relationships with insurance broker, ensuring awareness of all significant business developments and maintenance of appropriate coverage.
Maintain key banking relationships, ensuring bank is aware of all significant business developments and partner on strategies to ensure company is always adequately funded.
Oversee budgeting and the implementation of budgets to monitor progress and present financial metrics internally.
Mentor and develop a team of professionals, managing work allocation, training, problem resolution, performance evaluation, and the building of an effective team dynamic.
Assist the CEO and Executive Team in the development and execution of operating policies and procedures as needed.
Support all company initiatives by process and procedure as communicated.
Other duties as assigned.
Qualifications:
The CFO will be a seasoned and mature leader with at least 8-10+ years of broad finance experience, ideally beginning in accounting, followed by significant experience gathering and evaluating financial information and making actionable recommendations to senior leadership in a Private Equity backed environment. The CFO will have experience managing the finance and accounting function (accounting, budgeting, control, and reporting) within a diverse entity. The successful candidate will have the ability to function on a broad-based, strategic level and see the "big picture", in addition to being hands-on and capable of diving into the details and data when needed.
The CFO will have the following experience and attributes:
BS in Accounting, finance or business administration.
Strong working knowledge of financial planning and analysis, budgeting and forecasting, cost accounting, risk management, and tax and treasury.
Advanced Excel and PowerPoint skills.
Demonstrable passion for driving results.
Hands-on manager with integrity and a desire to work in a dynamic environment.
Strong analytical skills and experience interpreting a strategic vision into an operational model.
Technical knowledge of various business intelligence systems and ability to leverage to deliver impactful data to organizations.
An effective communicator at all levels in the organization, with strong oral and written skills and a willingness to share information.
Proven understanding and execution of lean manufacturing principles.
A collaborative and flexible style, with a strong service mentality.
Ability to travel as needed.
Experience and comfort managing banking relationships and external vendors.
Demonstrated experience within a vertically integrated manufacturing company.
Private Equity backed business experience strongly desired.
CPA strongly desired.
General Competencies:
Finally, this individual should have as many as possible of the traits required to succeed in this leadership position:
High levels of intelligence, analytical strength and conceptual ability.
Strong presentation and team management skills.
Decisiveness when necessary, coupled with a willingness to seek input and build consensus as much as possible.
Unquestioned honesty and integrity; also, loyalty to colleagues and to the organization, and the ability to inspire loyalty. This person should have the ability to identify and focus on the Company's best interests, rather than the agenda of any individual or group within the firm.
A very high level of energy and commitment combined with enthusiasm and a positive attitude.
Excellent writing and speaking skills; this individual must be able to communicate complex ideas and information clearly and concisely.
Outstanding planning and organization skills.
Good strategic instincts and long-term vision; the ability to address both big-picture issues and detailed, day-to-day management concerns.
Attention to detail required to deliver consistently accurate data, information and reporting on time and on budget.
A sense of ownership, not just of his or her own work, or that of their department, but a sense of ownership for the company.
Work ethic required to do what it takes to get the job done, and invest the time required to deliver on key responsibilities in a timely fashion.
Ideal Candidate Profile
A summary of key competencies required to be successful include the following:
FUNCTIONAL EXPERIENCE
Financial
Forecasting
Company
Customer
Cash management (AR/AP/Treasury)
Board reporting
Modeling (financial impact on customers, markets, products, FP&A)
Audit and regulatory management (CPA and audit committee)
Operating and capital budget creation/ management
Lender and bank covenant management
Accounting and monthly closes
Cost Accounting
Tax, including revenue recognition and stock options accounting, etc.
Financial dashboard creation and management of KPIs
Vendor Management
Professional and educational certifications: CPA
Contracts: creation, review and management
INDUSTRY— FRANCHISE SERVICE BUSINESSES
Franchised food businesses
Franchised consumable products/perishable products
Franchised B2C businesses
PE-backed food/perishables businesses (non-franchised)
Hospitality
Travel Services
Non-franchised Business to Consumer (B2C)
CORPORATE STAGE
Builder leader and optimizer leader
Private company experience in career background
Private equity backed company experience in career background
Working with Board of Directors comprised of PE Investors
$25m to $100m company revenue experience
MANAGEMENT & LEADERSHIP EXPERIENCE
Experience reporting to CEO
Experience leading a team of 5+
Experience driving creation and buy-in to KPIs, goals, metrics within own team and cross-
functionally where appropriate/necessary
TEAM AND LOCATIONS
The CFO role will report directly to the CEO and will manage a team of approximately 5. The position will be based out of the headquarters in Pennsylvania. Our client has over 600 stores in the United States and is expanding internationally, with approximately 70 employees in the corporate office.
COMPENSATION
Compensation is competitive with the position's requirements. In a performance-based environment, this will include base salary, bonus structure based on corporate qualitative and quantitative strategic KPIs, and a stakeholder position in the company.
FINANCIAL BACKING
The private equity firm has provided experienced management teams with entrepreneurial capital to grow their businesses.
To Submit Resume: