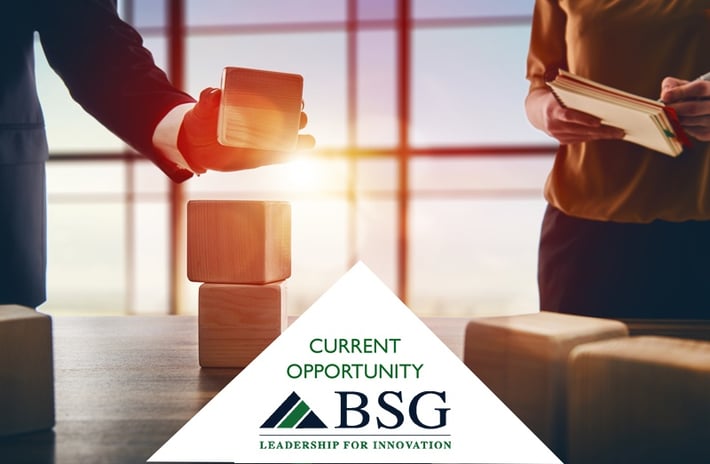 Chief Financial Officer
Location: Massachusetts
BSG has commenced an executive search for a Chief Financial Officer (CFO) for our client, a nanotube hybrid materials innovator. The CFO ultimately will be responsible and accountable for the Company's financial projections, financial analysis, accounting practices, internal controls, the maintenance of its accounting records and the preparation of financial reports (in accordance with generally accepted accounting principles).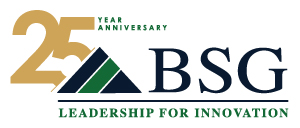 Opportunity Overview
Chief Financial Officer
THE COMPANY
Our client has created an innovative category of nanotube membrane materials enabling breakthroughs in a variety of areas, such as water purification, batteries, concrete, and applications in the automotive industry. Our client recently closed its $15M Series C equity financing round with a lead investor private equity firm and strategic investors. The funds will be used to accelerate the growth of our client's business units.
Industries:
Leading companies across industries are successfully developing and launching their next-generation products enabled using our client's materials including:
Automotive
Telecommunications
Energy Storage
Aviation & Defense
Consumer Electronics
Construction (coming soon)
Water (coming soon)
Products:
Using our client's advanced nanotube materials has allowed leading organizations across various industries to successfully launch their next generation innovations. Our client's carbon nanotubes grow onto base materials, allowing any achievement of desired loading, thereby improving material's properties. Their products meet the specific advanced materials applications while also being adaptable to a variety of manufacturing technologies. Their new membrane materials has enabled breakthrough water purification innovations.
Company Profile:
Privately held, founded in 2005.

30+ employees.


$5M revenue.
Locations:

Headquarters and applications development is in MA.

Manufacturing and R&D in OK.

THE POSITION
The Chief Financial Officer is an experienced financial leader with a proven track record of supporting and driving rapid growth, preferably in the advanced materials industry. This self-starter needs to be a credible financial leader of talented people with the self-confidence, integrity, intellect, work ethic, and perseverance that inspires confidence and trust. He or she should be creative in approach, taking pride in driving fiscal discipline with strong financial controls, while focused on results. In addition, this individual will be disciplined in decision making with a bias for timely, decisive action and an excellent listener and communicator with the ability to attract, motivate, and retain high performance teams while holding them accountable. This person must have a boardroom presence and the ability to articulate growth strategy, financial performance, and financial projections clearly and compellingly to our client's management, Board members, shareholders, and potential investors.

The Chief Financial Officer is ultimately responsible and accountable for the Company's financial projections, financial analysis, accounting practices, internal controls, the maintenance of its accounting records, and the preparation of financial reports (in accordance with generally accepted accounting principles). In addition, a strong knowledge of scalable financial systems, ERP, and MRP will be valuable during the selection process and implementation phases of these required systems.

The CFO will be an integral part of the senior leadership team with the following responsibilities:
Contribute to the overall strategic direction of all departments and help manage the overall business, implement EOS and help to drive accountability, and help to assess the risks and opportunities facing each department head.
Frequently present growth strategy, financial performance, and financial projections to our client, Board members, shareholders, potential investors, and banks.
When needed, lead the initiative required to successfully obtain equity financing, debt financing, or project financing to meet Company projections.
Accurately and timely produce monthly, quarterly, and annual financial projections (income statement, balance sheet, and cash flow).
Develop, implement, monitor, and improve accounting policies, procedures, controls, and financial reporting systems to assure proper internal business controls.
Execute timely monthly and quarterly financial close of financials.
Provide general accounting functions and financial reporting and analysis.
Provide timely and accurate financial reporting and prepare monthly, quarterly, and year-end financial reports.
Develop, implement, and monitor analysis and metrics to help maximize operational performance.
Continue to build and improve infrastructure, including the selection and implementation of a scalable ERP system.
Direct and coordinate the preparation and filing of all tax returns. Ensure compliance with all federal and state income tax requirements.
Coordinate quarterly reviews and annual audits with external auditors.
IDEAL CANDIDATE PROFILE
A summary of key competencies required to be successful include the following:
FUNCTIONAL Experience
Financial Leadership


Outstanding financial and business acumen.
Excellent leadership, management, and high accountability skills with day-to-day operations in a fast-paced environment.
Very hands-on with experience in financial planning and reporting.
Strong experience in equity, debt, and project financing.
Outstanding communication skills (orally and written).
Experience in working in high-growth companies (50 to 300 employees).
Strong work ethic and can-do attitude.
Experience implementing and integrating financial and ERP systems.
Excellent analytical skills.
Bachelor's degree in accounting/ finance and a CPA.

Investor Relations, Fundraising
Legal


Contracts: Creation, review and management
Customers
Partners

IT Management
Human Resources


Staffing, Oversight and reporting
INDUSTRY
Manufacturing
Advanced materials manufacturing for some of the following industries:


Automotive
Telecommunications
Energy Storage
Aviation & Defense
Consumer Electronics
Construction
Water
CORPORATE STAGE
Continue to build on processes and best practices.
Experience working for privately-held company.
Experience with $5M-$75M revenue organizations.
MANAGEMENT & LEADERSHIP EXPERIENCE
Driving creation and buy-in to KPIs, goals, and metrics within own team and cross-functionally where appropriate/necessary.
Ideally a minimum of three years of audit experience with a national firm.
Minimum of five years' experience as a CFO.
General
Finally, this individual should have as many as possible of the traits required to succeed in this leadership position:
High levels of intelligence, analytical strength, and conceptual ability.
The ability, and willingness, to set and communicate demanding standards for professional staff and to hold people accountable for their performance; at the same time, sensitivity and insight into individuals' capabilities and development needs.
Decisiveness, when necessary, coupled with a willingness to seek input and build consensus as much as possible.
Unquestioned honesty and integrity; also, loyalty to colleagues and to the organization, and the ability to inspire loyalty. This person should have the ability to identify and focus on the Company's best interests, rather than the agenda of any individual or group within the firm.
A very high level of energy and commitment, combined with enthusiasm and a positive attitude.
Excellent writing and speaking skills; this individual must be able to communicate complex ideas and information clearly and concisely.
Outstanding planning and organization skills.
Good strategic instincts and long-term vision; the ability to address both big-picture issues and detailed, day-to-day management concerns.
In general, the business and personal skills, and the absolute commitment required to make a major contribution to the Company during the coming years.
Financial Backing
Private Equity Firms and strategic investors.
Compensation
Compensation is competitive with the position's requirements. In a performance-based environment, this will include base salary, bonus structure based on corporate qualitative and quantitative strategic KPIs, and a stakeholder position in the company.
To Submit Resume: