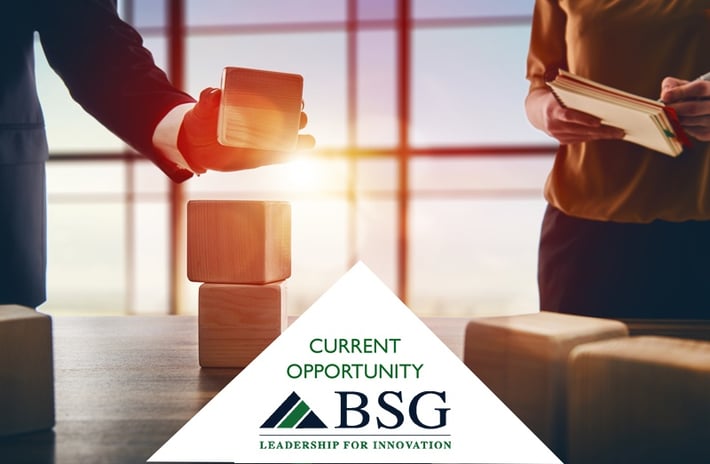 Position: Chief Financial Officer

Company: Asset Management Client
Location: Boston, MA
Reporting to: Managing Partner
BSG has commenced an executive search for a Chief Financial Officer (CFO) for our client, an asset management
equity firm in the renewable energy sector. This individual will be responsible for the day-to-day administrative, financial and regulatory operations of the firm.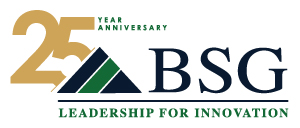 Opportunity Overview
Chief Financial Officer
THE COMPANY
Our client has more than $150 million assets under management and offers a dynamic approach to faster growth for companies that deploy smaller-scale projects and equipment. Using their specialized capital model, our client partners with entrepreneurs in the renewable energy industries to help them offer their customers solutions. Partnering with strong management teams, our client focuses on solutions with significant positive impacts on the world's natural resources. Our client believes this approach offers the optimal long term economic and social impacts and benefits.
THE POSITION
Reporting to the Managing Partner of our client, the Chief Financial Officer (CFO) will be responsible for the day-to-day administrative, financial and regulatory operations of the firm. This includes overseeing all budgeting, forecasting, reporting, the coordination of capital calls, and the optimization of all back office financial systems. In addition, the CFO will serve as a strategic advisor and partner to the CEO and the firm's leadership helping to drive the firm's performance by providing fact based analysis and strategic financial direction. As an integral member of the Executive Team, the CFO will also be an active participant in the firm's fundraising.

Responsibilities:
Effectively manage the day-to-day financials and operations of the firm (budget, payroll, benefits and expense re-imbursement, facilities)
Successfully manage accurate and timely quarterly / yearly reporting and filings of the fund to the key stakeholders.
Together with the fund administrators, ensure that all capital calls are made accurately / on time and the moneys allocated accurately.
Maintain and nurture firm's relationships with all LP's. Consistently provide timely and proactive communication to the LPs.
Be an active participant in the fundraising of Fund II by:


Being responsive to LP's and prospect questions as forwarded by the fundraising partners.
Support partners with financial insights and suggestions during negotiations and documentation phase.
Master the fund documents' financial, cross-border, tax, and regulatory implications and communicate those to our client's partnership.

Lead the ongoing maturation of our client's back-office platform by assessing tools, processes, service providers etc. to optimize how our client manages the firm.
Bring value to our client's deal (when possible) by:


Understanding and communicating the fund-level implications of different fund structures.
Providing insights and recommendations on how to structure various investments.
Support portfolio company CFO's as needed with guidance on financial reporting and best corporate finance practices.

Provide leadership to internal team, as well as oversight to external service providers and contractors.
Manage financial and business performance by developing appropriate metrics on which to measure the Company's business, monitoring variances to forecasts, and developing action plans to address variances. Work with operating team to identify and address trends, implement corrective actions and performance improvement actions.
Provide assistance to the Managing Director and partners in the development and execution of operating policies and procedures as needed.
Qualifications:
The CFO will be a seasoned and mature leader with at least 8-10+ years of broad finance experience, ideally beginning in accounting, followed by significant experience gathering and evaluating financial information and making actionable recommendations to senior leadership inside a private equity environment. The CFO will have experience managing the finance and accounting function (accounting, budgeting, control, and reporting) within a diverse entity. The successful candidate will have the ability to function on a broad-based, strategic level and see the "big picture", whilst also being hands-on and capable of diving into the details and data when needed.
The CFO will have the following experience and attributes:
Prior alternative asset class fund experience.
Has previously reported into a firm's Managing Director and had prior responsibility for fund operations and administration including regulatory, compliance, tax and audit.
Experience working with fund sizes between $100 - $250M.
International/multi-national/holding company offshore experience and the required international reporting requirements for LPs and GPs.
Demonstrated success managing 40+ LPs in a fund.
BS in Accounting, finance or business administration.
Strong working knowledge of financial planning and analysis, budgeting and forecasting, accounting, risk management, and tax and treasury.
Advanced Excel and PowerPoint skills.
Demonstrable passion for driving results.
Hands-on manager with integrity and a desire to work in a dynamic environment.
Strong analytical skills and experience interpreting a strategic vision into an operational model.
An effective communicator at all levels in the organization, with strong oral and written skills and a willingness to share information.
A collaborative and flexible style, with a strong service mentality.
Experience and comfort managing banking relationships and external vendors.
Experience within a private equity-owned business strongly desired.
CPA strongly desired.
COMPENSATION
Compensation is competitive with the position's requirements. In a performance-based environment, this will include base salary, bonus structure based on qualitative milestones, as well as a percentage of carried interest.
To Submit Resume: