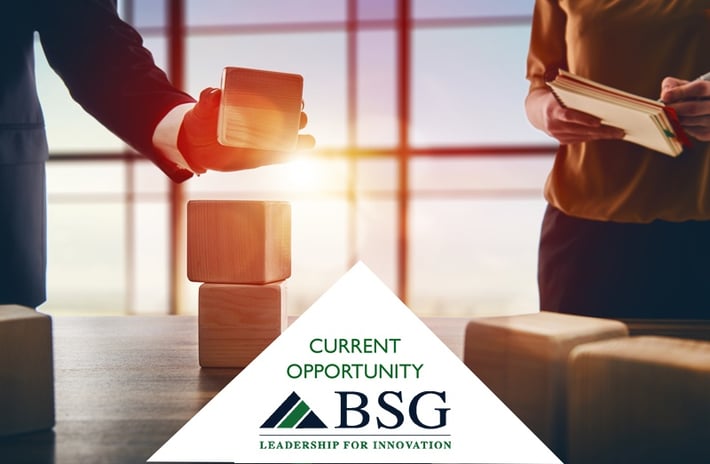 Chief Executive Officer
Reporting to: Board of Directors
Location: Norwood, MA
BSG has commenced an executive search for Chief Executive Officer for our client, a handcrafted custom outdoor product manufacturer and direct sales distributor. The CEO will be responsible for the day-to-day management and leadership of the organization and will partner with executive officers in managing all operational aspects of the company and ensuring the aggressive and successful growth of the business and commercial success.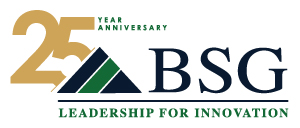 Opportunity Overview
Chief Executive Officer
THE COMPANY
Founded in the 1930's, our client has offered handcrafted custom outdoor products for homeowners and professionals. The product line includes gates, fences, and more using wood or wood alternative modern cellular PVC. Our client manufactures, markets direct to consumer, and installs high-end outdoor products. Our client works with customers directly to ensure their expectations are met and even offers a design service where a representative will visit a customer's property and suggest styles and take necessary measurements. Our client applies new techniques and technologies as their engineering department is the most advanced in the fence industry. Each customer order is reviewed manufacturing accuracy and in more technical custom work, their engineers use high-tech CAD systems to produce detailed drawings.
Our client has modeled its business to be fully integrated from start to finish with its products made in the United States and is the largest fabricator of modern cellular PVC in the country. Our client has over 250 employees and runs its own milling operations, fabrication facilities, and warehouses in Maine. Our client employs a multichannel, direct to consumer network that includes a network of retail stores, online, e-commerce, catalog sales, and in-home consultations.
THE POSITION
Reporting to the Board of Directors, the Chief Executive Officer will be responsible for the day-to-day management and leadership of the organization and will partner with executive officers in managing all operational aspects of the company and ensuring the aggressive and successful growth of the business and commercial success.
Specific Responsibilities
Lead Strategy
Define the overall growth strategy, including short and long-term goals


Drive top line revenue growth, profitability growth and company value
Research and implement growth strategy via existing and new channels
Evaluate potential M&A tuck-in acquisitions and/or integrations

Provide guidance to all functional areas, including strategy, operations, sales and marketing
Build and deploy marketing system, capitalizing on strong brand, product differentiation and trade area dynamics
Develop and implement scalable and efficient strategies to ensure both consistent results and exponential growth
Build IT, technology and systems roadmap (JobOps, Sage CRM and marketing platform)
Build Great Talent & Teams
Attract, retain and develop world-class talent
Cultivate a high-performing culture
Empower the team towards autonomous delivery, while exercising appropriate balance of control
Execute with Excellence
Drive day-to-day operations
Create Operations Excellence roadmap for best in class performance
Align resources to achieve key business priorities
Proactively mitigate business, operational and governance risks
Win in the Marketplace
Lead efforts to support continued growth and commercial success
Drive continuous improvement and Lean initiatives
Manage competition and threats in the marketplace, with constant evaluation of financial structure, capital requirements and strategic priorities
Own P&L and cash flow, manage burn rate while growing the business
Mobilize Stakeholders
Regularly report updates to Board of Directors and corporate stakeholders regarding progress on strategic priorities
Invest in strategic partnerships and relationships where necessary to drive growth
Qualifications & Expertise
Prior experience as P&L leader (CEO, President, GM) in a private or PE backed company
Held leadership roles in "middle market" organizations of $50m to $250m+ in revenues
Related industry knowledge of organization(s) that manufacture physical products (vs. distributor or retailer of physical products)
Significant experience overseeing multiple functional disciplines such as Sales, Marketing, Operations, Finance, Manufacturing, etc.


Strong marketing strategy, sales/sales distribution/direct and indirect channel experience highly desired

Experience reporting to a Board of Directors and corporate stakeholders, providing updates on business performance and progress
Domestic manufacturing company experience highly desired
Vertically integrated manufacturing company experience highly desired
Direct to Consumer (D2C) company experience highly desired
Lean experience highly desired
Competencies and Personal Characteristics
Builder leader and optimizer leader
Ability to drive consensus among leaders and teams
Proven track record of growing successful organizations and high caliber teams
Visionary executive profile, with ability to guide a company through all phases of growth
Demonstrable passion for driving results
Strategic and tactical leader with integrity and a desire to work in a dynamic environment
Strong analytical skills and experience interpreting a strategic vision into an operational model
An effective communicator at all levels in the organization, with strong oral and written skills and a willingness to share information
A collaborative and flexible style, with a strong service mentality
IDEAL CANDIDATE PROFILE
A summary of key competencies required to be successful include the following:
FUNCTIONAL EXPERIENCE
Strong P&L experience as prior President, GM or CEO
Strong marketing strategy, sales strategy and direct/indirect sales channel experience
Board reporting experience
Operating and capital budget oversight
M & A acquisition and integration experience
Professional and educational certifications: Bachelor's degree, MBA preferred
INDUSTRY — Manufacturing Industry
Manufacturing (domestic vs. offshore)
Vertically Integrated Products
Composites (PVC, petroleum-based building products, plastics, etc.)
Recycled Plastic Composites
Saw Mill, Milling and Lumber
Direct to Consumer (D2C)
CORPORATE STAGE
Builder leader and optimizer leader
Private company experience in career background
Private equity backed company experience in career background
$50m-250M+ company revenue experience
MANAGEMENT & LEADERSHIP EXPERIENCE
Experience reporting to Board of Directors
Experience leading team of 200+
TEAM
Our client's staff currently numbers approximately 250 employees, with plans for strategic growth in the future. This role will report to the CEO.
FINANCIAL BACKING
Since 1990, a private equity firm has provided experienced management teams with entrepreneurial capital to grow their businesses. The PE team focuses on creating value in their investments – typically lower middle market business services and manufacturing companies. This is accomplished by investing in inefficient markets where creativity, hard work, and disciplined risk-taking can generate exceptional returns for the benefit of all stakeholders. Recently, the PE firm and its parallel fund acquired our client.
COMPENSATION
Compensation is competitive with the position's requirements. In a performance-based environment, this will include base salary, a bonus structure based on corporate qualitative and quantitative strategic KPIs, and an equity component.
To Submit Resume: