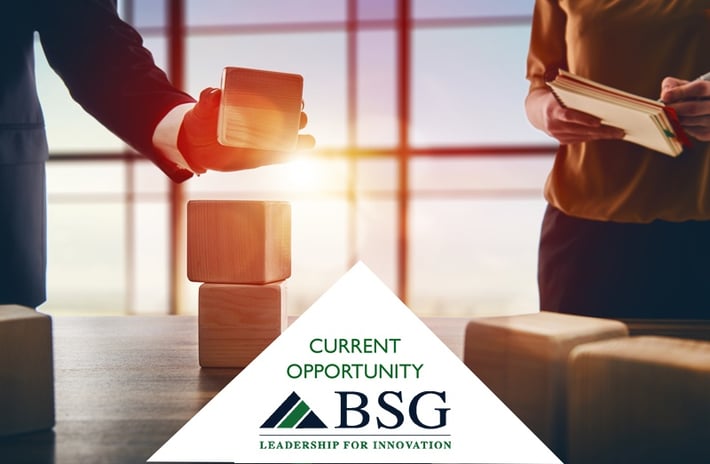 Chief Commercial Officer
Partnering with the CEO and the rest of the executive team
Dallas-Fort Worth Area
BSG has commenced an executive search for Chief Commercial Officer for our client, one of the only B2B payment providers that serves both hotels and travel distributors with their commission processing needs. Key to the position's responsibilities includes accountability for all revenue and related functions, as well as partner on business and product strategy.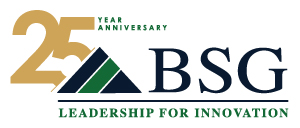 Opportunity Overview
Chief Commercial Officer
THE COMPANY
Frictionless-free Commerce between Hotels and Travel Agents
Our client came together because they saw an opportunity to better serve their customers on a global scale. Rather than serving either hotels or travel agents for their commission processing needs, they could "close the loop" and serve both sides of the network to optimize the ecosystem. Because if they can enable hotels to be more commission friendly to travel agents, agents will re-book those hotels, which generates more revenue for the hotels and in turn more commissions for the agent, a "virtuous circle," if you will.

In 2013, our client spun out of a global technology provider for the hospitality industry, and is backed by pre-eminent private equity investor. Our client's headquarters is in Dallas, TX with significant additional staff based in Norway and Spain.
OUR CLIENT'S PRODUCTS & TECHNOLOGY
Below is brief summary of a number of the products and offerings our client provides to both their constituents—hotels and travel agents.
For Hotels
Commission Payment Processing Solution — timely payments, happy agent. As the leading commission payment solution in the industry, our client's single data collection and funding system eliminates redundancies and streamlines the commission process, making sure that the agents who bring you the business are paid in an accurate and timely manner. Their tools allow you to reduce your administrative burden, provide critical tracking and controls and enable you to focus on generating revenue and not managing commission processing.

Benefits:
Reduced administration cost and effort
Improved travel agency relationships
Global reach
Commission reporting and insights
Pay only validated stays
Payment Distribution Solution — optimizes payment processing to anyone, anywhere, anytime. It is a global payment platform through which any B2B payment in the travel industry can be processed, and an essential tool for hotels to pay their affiliates.
Benefits:
Due to their payments infrastructure, our client's payment distribution product can be a cost-effective alternative to virtual credit cards (VCCs) in distributing pre-payments to individual hotel properties, or local banks.
With this product, you provide weekly payments in the currency of your choice to your affiliates, in a wide variety of payments methods: Wire Transfer, Direct Debit, & Credit Card.
Gives you 24/7 visibility and access to reports through our client's portal, as well as ensures legal and banking compliance.
Recipients receive electronic payments from local banks in their local currency.
Billing Process Solution — seamlessly automates hotel internal billing process. Streamline the invoicing process between you and your affiliated properties by letting our client handle your internal invoicing. They work with your team to understand your billing needs and then automate the process for transaction, membership, database, and marketing fees, making it more efficient, more reliable and more accurate.
Benefits:
Since outsourcing internal billing streamlines the process, your staff is freed to focus on revenue generation.
Receive weekly payments in your preferred currency of choice.
Hotels are invoiced in the currency of their choice and pay our client in the same currency.
Through their system you will have access to invoices that have been posted to their web portal on your behalf, with up to date status.
By managing both your commission management and internal billing automation, it simplifies the process for you and your hotels and ensure both processes are managed through a single portal.
For Travel Agents
Commission Payment Solution — the most pain-free way to collect agency commission payments. This solution is an industry-leading hotel commission system for travel agents worldwide, helping hotel bookers in more than 160 countries recover their hotel commissions in a more cost efficient and timely manner.
THE POSITION
Our client is looking for a Chief Commercial Officer who will partner with the CEO and the rest of the executive team in a hands-on, active role. Key to the position's responsibilities includes accountability for all revenue and related functions, as well as partner on business and product strategy.

This role will not only be responsible for driving revenue in existing and new products, but will be the face of the company at industry events and thought leader involved on key industry ecosystem conference panels.

Success in this role will lean on 4 pillars of skills and experience:
Proven functional depth in revenue growth, sales leadership, management, strategy and strategic marketing.
Prior experience with B2B SaaS software solutions sold globally.
Strong career history in travel and/or payments industry sectors.
Prior privately held, PE-backed growth-stage company experience.
IDEAL CANDIDATE PROFILE
A summary of key competencies required to be successful in this role include the following:
FUNCTIONAL Prior Success
Responsibility for all revenue facing activities and functions (sales, marketing, customer service, etc.)
Functional C or VP career history in sales, marketing and business development
Selling larger ticket, more strategic and complex cross-divisional enterprise customer solutions
Optimizing direct (inside and outside) sales structures
Business and product strategy leadership, demonstrated success bringing new products to market.
Strong experience in sales channel partner program creation/management
New product go-to-market and launch experience
Multi-functional budget creation and management focused on driving gross margin and optimizing cost of sales
B2B SaaS software selling experience
Track record of hiring successful sales teams with SaaS value prop selling experience
Strong sales team management, with rigor around CRM integrity, and pipeline management. Experience with Salesforce and using its data to monitor, measure, and report overall sales team activities.
Intelligent pricing experience, using data and market research to determine potential price targets and increases for all products.
Success at "crossing chasm," building from one customer segment to multiple adjacents
Deep international customer development experience (incl. EMEA, APAC and LATAM)
Managing remote, multi-cultural, multi-continental teams
Sales rolodex in hospitality industry
Education: BA or BS + MBA
MANAGEMENT & LEADERSHIP Experience
Building scalable management processes without suffocating innovation/speed
Executive team mentoring, ability and aptitude to become President/CEO
Success as player/coach
Remote/multi-office team management
Track record hiring/upgrading to A players for A team
INDUSTRY Experience
B2B enterprise SaaS software, with specific experience in—


B2B payments software
Commissions tracking software (travel insurance, finserv)
B2B SaaS middleware
B2B travel-related software (GDS's etc.)
STAGE OF COMPANY Experience
Working with privately-held investor-backed businesses (PE)
Sales growth from $75M—> $300M+
Taking company through multiple value creation inflection points with ultimate harvest/sale/liquidity
Experience with high growth businesses
General:
Finally, this individual should have as many as possible of the traits required to succeed in this leadership position:
High levels of intelligence, analytical strength and conceptual ability.
The ability, and willingness, to set and communicate demanding standards for professional staff and to hold people accountable for their performance; at the same time, sensitivity to, and insight into individuals' capabilities and development needs, and the combination of firmness and likability that all good leaders possess.
Decisiveness when necessary, coupled with a willingness to seek input and build consensus as much as possible.
Unquestioned honesty and integrity; also, loyalty to colleagues and to the organization, and the ability to inspire loyalty. This person should have the ability to identify and focus on the Company's best interests, rather than the agenda of any individual or group within the firm.
A very high level of energy and commitment, combined with enthusiasm and a positive attitude.
Excellent writing and speaking skills; this individual must be able to communicate complex ideas and information clearly and concisely.
Outstanding planning and organization skills.
Good strategic instincts and long-term vision; the ability to address both big-picture issues and detailed, day-to-day management concerns.
In general, the business and personal skills, and the absolute commitment required to make a major contribution to The Company during the coming years.
Attention to detail required to deliver consistently accurate data, information and reporting on time and on budget.
A sense of ownership, not just of his or her own work, or that of their department, but a sense of ownership for the company as a whole.
Work ethic required to do what it takes to get the job done, and invest the time required to deliver on key responsibilities in a timely fashion.
TEAM
Our client's team team currently numbers approximately 130. The team, reporting into the CCO, would include 5 direct reports—2 sales leaders, 2 account management leaders, and the Chief Marketing Officer. The total team reporting into the CCO numbers approximately 35.
FINANCIAL BACKING
Our client is backed by pre-eminent private equity firm, which took controlling interest in our client in 2013, and since then has backed 2 strategic acquisitions and launched a multi-pronged new product development initiative.
COMPENSATION
Compensation is competitive with the position's requirements. In a performance-based environment, this will include base salary, bonus structure based on corporate qualitative and quantitative strategic KPIs, and a stakeholder position in the company.
To Submit Resume: