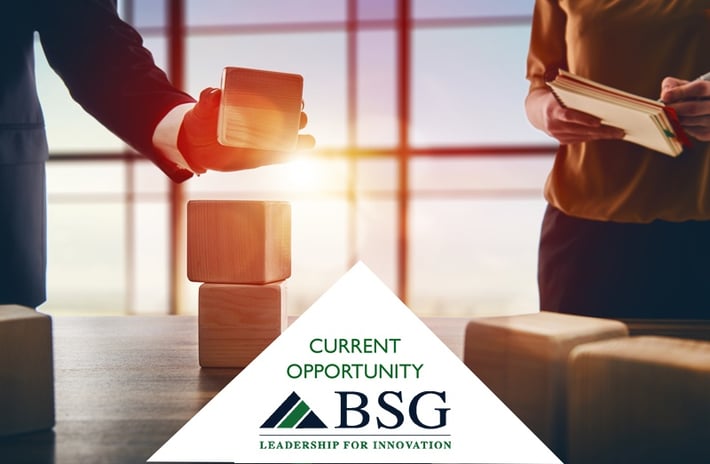 Chief Financial Officer
Reporting to: Chief Executive Officer
Location: Massachusetts
BSG has commenced an executive search for a Chief Financial Officer (CFO) for our client, a top manufacturer of medical devices. The CFO will be responsible for will be responsible for the day-to-day administrative and financial operations of the company.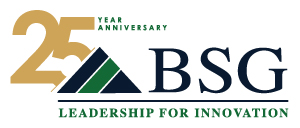 Opportunity Overview
Chief Financial Officer
THE COMPANY
Our client is a leader in lab equipment, disposables, and services for human and animal testing, both diagnostic and research related. Our client's appeal to customers, investors, and new talent that joins them includes:
20+ year history, a top manufacturer of medical devices.
Deep patent portfolio.
Committed institutional investors with international customer market experiencing significant CAGR growth.
The Position
Reporting to the Chief Executive Officer (CEO), the Chief Financial Officer (CFO) will be responsible for the day-to-day administrative and financial operations of the company. This includes the development of a financial and operational strategy, and the ongoing development and monitoring of control systems designed to preserve company assets and report accurate financial results. It is also expected that the CFO will serve as a strategic advisor and partner to the CEO and company leadership, helping to drive the company's performance by providing fact-based analysis and strategic financial direction. As an integral member of the Executive Team, the CFO will support the organization in improving sales growth through financial analysis.
RESPONSIBILITIES
Ensure that financial information, analysis, and reporting is accurate, timely, reliable and relevant, in order to assist the Board, CEO, and Executive Team in effectively performing their responsibilities.
Manage financial and business performance by developing appropriate metrics on which to measure the Company's business, monitoring variances to forecasts, and developing action plans to address variances. Work with the operating team to identify and address trends, implement corrective actions and performance improvement actions.
Provide consistent and accurate financial forecasting for company.
Improve overall financial reporting to make it more efficient and impactful by implementing a business intelligence platform.
Monitor capital requests and expenditures to ensure within budget and plan.
Oversee all accounts, ledgers, and reporting systems, ensuring compliance with appropriate Generally Accepted Accounting Principles and regulatory requirements.
Maintain internal control safeguards and coordinate all audit activities.
Ensure that the Company is in continuous compliance with all statutory, regulatory, banking, tax, and other external and internal operating, reporting and record keeping requirements to which the company is subject.
Manage the Treasury function, including cash management, cash forecasting, accounts receivable and accounts payable. Develop a reliable cash flow projection process and reporting mechanism to meet operating needs of the company.
Manage tax statement preparation with vendors as needed, for all related company and shareholder activities.
Maintain key relationships with insurance broker, ensuring awareness of all significant business developments and maintenance of appropriate coverage.
Maintain key banking relationships, ensuring bank is aware of all significant business developments and partner on strategies to ensure company is always adequately funded.
Analyze and value opportunities to sell or acquire business units. Facilitate due diligence reviews, should these transactions proceed beyond initial review, facilitating smooth transition should transaction close.
Oversee budgeting and the implementation of budgets to monitor progress and present financial metrics internally.
Mentor and develop a team of professionals, managing work allocation, training, problem resolution, performance evaluation, and the building of an effective team dynamic.
Assist the CEO and Executive Team in the development and execution of operating policies and procedures as needed.
Ideal Candidate Profile
A summary of key competencies required to be successful include the following:
FUNCTIONAL EXPERIENCE
Financial Leadership


Outstanding financial and business acumen.
Excellent leadership, management, and high accountability skills with day-to-day operations in
a fast-paced environment.
Very hands-on with experience in financial planning and reporting.
Strong experience in equity, debt, and project financing.
Outstanding communication skills (orally and written).
Experience in working in high-growth companies.
Strong work ethic and can-do attitude.
Experience implementing and integrating financial and ERP systems.
Excellent analytical skills.

Investor Relations, Fundraising
IT Management


ERP review, selection, and integration.
INDUSTRY— ASSISTED REPRODUCTIVE TECHNOLOGY
Medical Devices
Life Sciences
Biotechnology
Laboratory Equipment
CORPORATE
STAGE
Builder leader and optimizer leader.
Mix of public and private company experience in career background.
Private equity backed company experience in career background highly desired.
$50m-150M+ company revenue experience.
MANAGEMENT and LEADERSHIP EXPERIENCE
Experience reporting to CEO.
Minimum of five years' experience as a CFO.
Experience working within a global organization.
Compensation
Compensation is competitive with the position's requirements. In a performance-based environment, this will include base salary, bonus structure based on corporate qualitative and quantitative strategic KPIs, and a stakeholder position in the company.
Team and Locations
The CFO role for our client will report directly to the CEO and will manage a team of approximately 3-5 direct report employees and estimated 5 indirect Divisional Controllers. The position will be based in Massachusetts.
To Submit Resume: