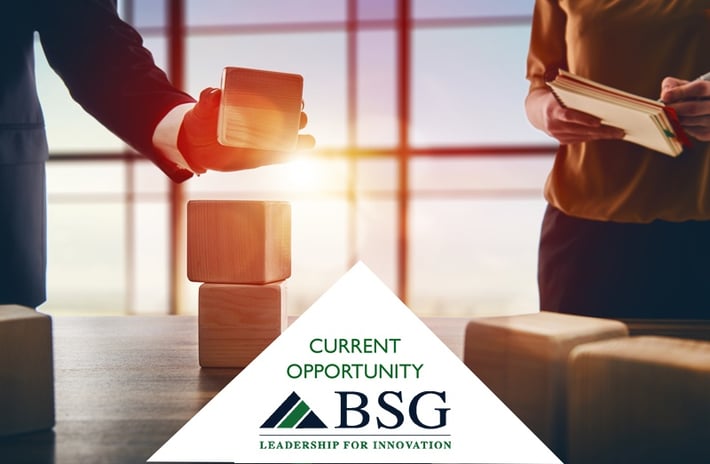 Board Director
Location: Massachusetts
BSG has commenced an executive search for a Board Director for our client, a nanotube hybrid materials innovator. The Board Director will provide guidance on the go-to-market strategies, provides the perspective of potential end customers and partners, and assists in the market deployment of the next major evolutionary step in our client's growth. .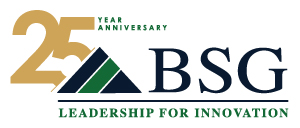 Opportunity Overview
Board Director
THE COMPANY
Our client has created an innovative category of nanotube membrane materials enabling breakthroughs in a variety of areas, such as water purification, batteries, concrete, and applications in the automotive industry. Our client recently closed its $15M Series C equity financing round with a lead investor private equity firm and strategic investors. The funds will be used to accelerate the growth of our client's business units.
Industries:
Leading companies across industries are successfully developing and launching their next-generation products enabled using our client's materials including:
Automotive
Telecommunications
Energy Storage
Aviation & Defense
Consumer Electronics
Construction (coming soon)
Water (coming soon)
Products:
Using our client's advanced nanotube materials has allowed leading organizations across various industries to successfully launch their next generation innovations. Our client's carbon nanotubes grow onto base materials, allowing any achievement of desired loading, thereby improving material's properties. Their products meet the specific advanced materials applications while also being adaptable to a variety of manufacturing technologies. Their new membrane materials has enabled breakthrough water purification innovations.
Company Profile:
Privately held, founded in 2005.

30+ employees.


$5M revenue.
Locations:

Headquarters and applications development is in MA.

Manufacturing and R&D in OK.

THE POSITION
The Board Director provides guidance on the go-to-market strategies, provides the perspective of potential end customers and partners, and assists in the market deployment of the next major evolutionary step in our client's growth. The Company's goal is to establish market leadership in the carbon nanotubes sector. The new Board Director should be an experienced leader with a proven track record of supporting and driving rapid growth. The individual will be the first Independent Director and will serve as the compensation chair for the company.

This Board Director, peering with the rest of the board and Chair, will have 3 key deliverables:
CEO whisperer—The current CEO is a co-founder and first time CEO. While doing a great job, finding a mentor and thinking partner on areas involving strategy, leadership, and board management are of critical focus.
Global strategy—The intellectual property and product applications span more than 5 key different market applications. Bringing experience to board discussions around joint development agreements with large global conglomerates, licensing/royalty alternatives, and more will be important.
Corporate governance—As the first outside/independent board director, helping form and shape good board and corporate governance is essential. Committee establishment and leadership of the compensation committee are current needs.
Functional Experience
CEO or General Manager Experience: He/she must possess seasoned hands-on, successful experience managing all functional areas of a business in a profitable growth environment from early to mature.
P&L management experience.
Previous or current Board of Director experience is a nice-to-have, but not a requirement.
Domain Knowledge
Manufacturing, preferably of highly engineered parts.
Advanced materials manufacturing for batteries, consumer electronics, aerospace/aviation, manufacturing equipment/sensors, and/or telecommunications.
Other Characteristics
Private company experience at some point in career.
Experience working alongside founders and investors.
Experience at a company in the $25-$500M range that has experienced organic growth or growth through M&A.
Ability to combine strategy and operational fluency to achieve success.
General
Finally, this individual should have as many as possible of the traits required to succeed in this leadership position:
High levels of intelligence, analytical strength, and conceptual ability.
The ability, and willingness, to set and communicate demanding standards for professional staff and to hold people accountable for their performance; at the same time, sensitivity and insight into individuals' capabilities and development needs.
Decisiveness, when necessary, coupled with a willingness to seek input and build consensus as much as possible.
Unquestioned honesty and integrity; also, loyalty to colleagues and to the organization, and the ability to inspire loyalty. This person should have the ability to identify and focus on the Company's best interests, rather than the agenda of any individual or group within the firm.
A very high level of energy and commitment, combined with enthusiasm and a positive attitude.
Excellent writing and speaking skills; this individual must be able to communicate complex ideas and information clearly and concisely.
Outstanding planning and organization skills.
Good strategic instincts and long-term vision; the ability to address both big-picture issues and detailed, day-to-day management concerns.
In general, the business and personal skills, and the absolute commitment required to make a major contribution to the Company during the coming years.
Financial Backing
Private Equity Firms and strategic investors.
To Submit Resume: