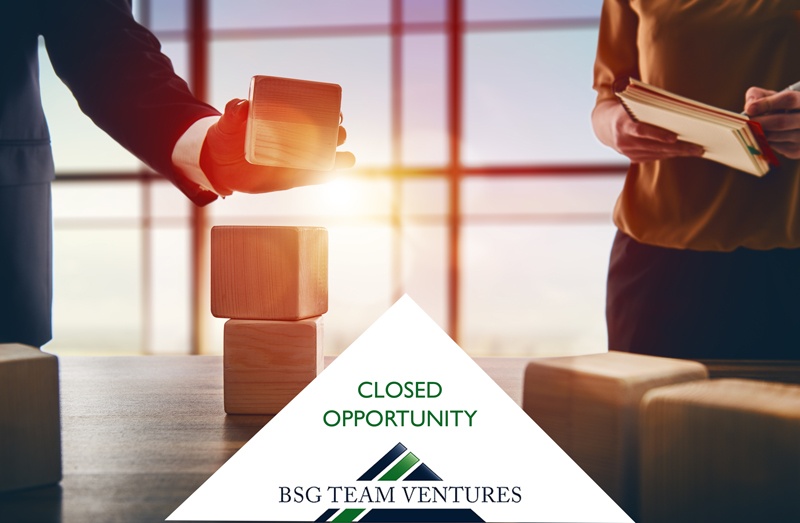 The Most Widely Used Alarm Notification Software
for the Automation Industry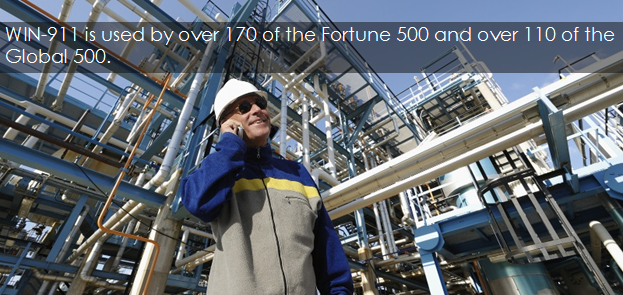 The Company
In the "Internet of Things" marketplace, WIN-911 is the world's most widely-used Alarm Notification Software. With an emphasis on industrial automation, WIN-911 works with existing SCADA, DCS, or other control systems to monitor operations and notify personnel of problem conditions. WIN-911 is an important component of an automation system that improves labor productivity and/or prevents accidents and other safety issues.
The company is financially healthy and profitable at its current revenue level of about $4 Million. There are seventeen employees mostly based in Austin, Texas, with a network of authorized distributors and system integrators in all 50 US states and throughout the world.
Although WIN-911 is already used by over 170 of the Fortune 500 companies (and over 110 of the Global 500 in 70 countries), there is believed to be ample room for revenue growth of 10%-20% or more annually into the indefinite future.
WIN-911 Software was founded in 1974 in response to the growing field of process control automation, beginning by manufacturing alarming hardware devices for automated machinery. In 1993, the company launched the now widely-known WIN-911 line of software products and has become the recognized industry leader in alarm notification software..
WIN-911 has become by far the world's most widely-used alarm notification software for the process control industry:
More than 10,000 facilities use WIN-911

WIN-911 is used in 65 countries on six continents
No matter what the device or network environment (smartphone push notifications, web browser, analog or VOIP phone calls, SMS messages, email, in-plant announcement system, and other devices), WIN-911 is built to notify the appropriate person whenever an alarming condition arises.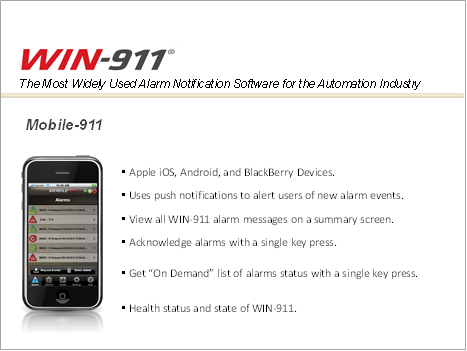 Customers
Customer segments for the WIN-911 solution include the following:
Municipal water & waste water: The ten most populous US cities use WIN-911 (New York, Los Angeles, Houston, Chicago, Philadelphia, Phoenix, San Antonio, San Diego, Dallas, and San Jose)
Food & beverage: Win-911 is usually used for production process (e.g. mixing parameters), cooling/storage/production environment temperature, water/wastewater treatment, raw material supplies, conveyor maintenance, etc. Notable customers include Kraft, Coca-Cola, Ocean Spray, PepsiCo, and Sara Lee
Manufacturing: Used in assembly lines, hydraulics monitoring, temperatures, valve readings, stamp/scrubber pressure, clean room conditions, etc.
Pharmaceuticals: Used in Batch process monitoring (mixing, blending), heat, humidity and is 21 CFR 11-compliant (secure audit trail)
Oil & gas: Used in pumps, pipelines, refineries, compressor monitoring, flows across valves, engine readings, bearing pressures, temperatures, etc. often in remote locations
Building management: Alerts related to HVAC, lighting, security, energy management, additional building systems related to medical care (e.g. in hospitals), and Unmanned / intermittently-manned machinery. Customer include Publix, Tobyhanna, St. Jude Children's Hospital
Data centers: Typically temperature, humidity, air flow, paper processing metrics (e.g. for banks). Customers include Google, eBay, Vantage Data Centers and Microsoft
Other applications across industry sectors:

Numerous airports (baggage handling)

Conveyor systems

Aquariums, hatcheries, zoos

Natural disaster monitoring

Military, space, and research

Prisons

Flood monitoring

Recreation & agriculture (golf courses & farms)
Think you might be interested?
Products & Services
SCADA Alarm Notification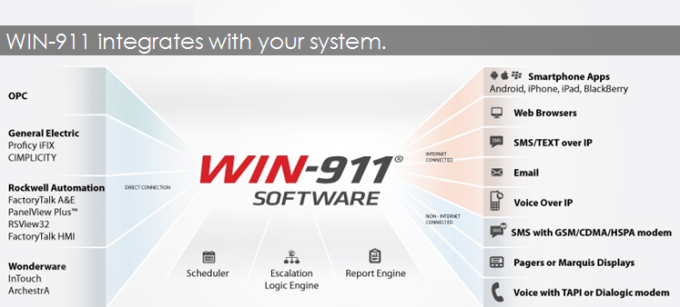 WIN-911 is real-time Alarm Notification Software that works with your existing control software or SCADA system to monitor operations and notify personnel of problem conditions. With WIN-911, your operators can concentrate on other tasks while your computer system does the monitoring.
As the world leader in remote alarm notification, WIN-911 is used by over 150 of the Fortune 500 companies and over 110 of the Global 500. With direct data connections to leading HMI/SCADA packages, as well as generic OPC and DDE connections, WIN-911 has a connection available to every alarm source making it the best SCADA alarm system.
WIN-911 has five models to meet varying user needs: WIN-911/PRO, WIN-911/Lite, WIN-911/Basic, WIN-911/ME, and WIN-911 Enterprise Edition.
Technology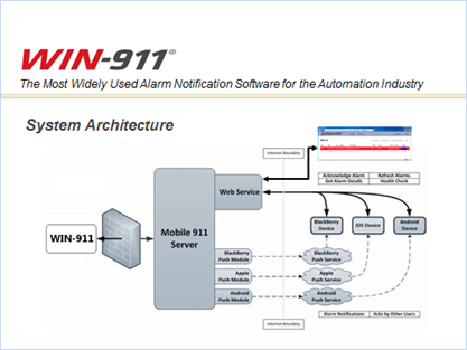 WIN-911 is consolidated on Microsoft technologies. WIN-911 Enterprise Edition (launched in January 2014) uses Microsoft .NET, Silverlight, and SQL Server. Other WIN-911 versions based on other Microsoft technologies.
WIN-911 Enterprise Edition code base to be deployed to other WIN-911 versions in the near future.
The Position
Detail of Responsibilities
The Company is seeking a seasoned and accomplished P&L executive with an unusual combination of skills. The incoming CEO would be expected to execute on the existing growth plan, refining along the way, which should drive growth for the next 2-5 years. The key elements of the growth plan include:
Unlocking revenue growth from a newly-released version of WIN-911, called Enterprise Edition, which has substantial new features and technology.

Securing partnerships with additional automation platform companies. WIN-911 currently has three major partnerships.

Growing sales outside of North America. Currently less than 20% of revenue originates outside of North America. Peer organizations have achieved a 50/50 split between North American revenue and revenue outside North America.

Improving the economics of WIN-911's software maintenance and support program. Currently about 50% of active WIN-911 users are on maintenance and support contracts. They believe that can be increased to 60%-80%.

Expanding presence in industries where WIN-911 has been weak, such as oil & gas, building management, and electrical utilities.
Key skills, experience, and segment background include the following:
FUNCTIONAL skills/experience needed

Working with large OEMs as distribution partners (Rockwell, Schneider, GE, etc.)

Functional VP career history in sales, marketing, and/or business development

Marketing management to drive lead and demand gen, collateral generation, and market mapping

P&L management of all functions (sales, marketing, finance, software engineering, operations & services/support)

Structured product development & management

International revenue building via dealer and channel distributors

Acquisition integration

Industrial automation customer rolodex

Education: BS or BA + MBA

COMPANY STAGE EXPERIENCE

Works well with hands-on single investor as operating partner

Private companies

Experience working with founders, investors, and board directors in closely held companies

Growth phase of company development & rapid revenue growth, $5-25M+

Doing extraordinary things with ordinary resources

MANAGEMENT & LEADERSHIP Experience

Building scalable management processes without suffocating innovation/speed

Managing within a globally distributed, multi-cultural footprint

Remote/multi-office team management of 20+

Track record hiring/upgrading to A players for A team

Sales & software development management, measurement incentive compensation & motivation toolbox

INDUSTRY MARKETS & CUSTOMERS experience in INDUSTRIAL AUTOMATION

Industrial automation industry Rolodex

municipal water & waste water

food & beverage

manufacturing

pharmaceuticals

oil & gas

building management

data centers
General
Finally, this individual should have as many as possible of the traits required to succeed in this leadership position:
High levels of intelligence, analytical strength and conceptual ability.

The ability, and willingness, to set and communicate demanding standards for professional staff and to hold people accountable for their performance; at the same time, sensitivity to, and insight into individuals' capabilities and development needs.

Decisiveness when necessary, coupled with a willingness to seek input and build consensus as much as possible.

Unquestioned honesty and integrity; also, loyalty to colleagues and to the organization, and the ability to inspire loyalty. This person should have the ability to identify and focus on the Company's best interests, rather than the agenda of any individual or group within the firm.

A very high level of energy and commitment, combined with enthusiasm and a positive attitude.

Excellent writing and speaking skills; this individual must be able to communicate complex ideas and information clearly and concisely.

Outstanding planning and organization skills.

Good strategic instincts and long-term vision; the ability to address both big-picture issues and detailed, day-to-day management concerns.

In general, the business and personal skills, and the absolute commitment, required to make a major contribution to The Company during the coming years.
Ideal Candidate Profile
The diagram below illustrates the intersection of competencies critical in the position: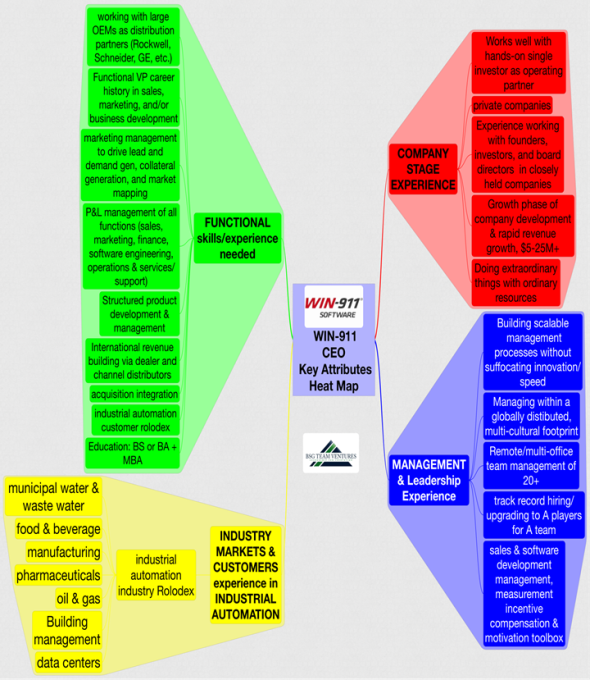 Team
The WIN-911 team currently consists of approximately 17, with plans for additional growth. This is comprised of 6 in software engineering, 3 in sales, and the balance spread between operations, services, finance, and administrative.
Financial Backing
The company is wholly owned by the current WIN-911 CEO, Robert Brooker. The company has history of sales growth and profitability. Mr. Brooker purchased the company in late 2012.
Compensation
Compensation is competitive with the position's requirements. In a performance-based environment, this will include base salary, bonus structure based on corporate qualitative and quantitative business development targets, and a stakeholder position in the company.
Executive Management Team & Board of Directors
Robert Brooker | CEO
Robert Brooker serves as Chief Executive Officer of WIN-911 since January, 2013. Mr. Brooker is or has been an investor and either CEO, President or Board Director for a series of both software and other lowtech companies he has successfully grown and exited including Damotech, Patterson Medical, and iCLUBcentral. At iCLUBcentral, as co-founder, Robert led the consolidation of several companies sold to NAI Corp. Prior to that, he headed business development for ThingWorld, a technology licensing company backed by Intel and Microsoft, worked for Microsoft Corporation on the Encarta Encyclopedia team, and served as Chief Executive Officer of New York Bagel, a 14-unit retail chain in Budapest, Hungary. He also served as Director of Sales and Marketing at Lehman Brothers Global Economics, where he managed relationships with over 100 financial institutions. He served as Chairman of ICLUBcentral Inc. He serves on the Board of Overseers of Boston College Law School. Mr. Brooker earned an MBA from Harvard Business School and a BA from Harvard College.
Frank Grygier | VP of Sales
LinkedIn profile
Cody Bann | Director of Engineering
Co-patent holder for WIN-911, Method and System for Remote Alarm Event Notifications for Automated Machinery
Amanda DuBose | Director of Finance and Operations
LinkedIn profile
Steven Szabo | Head of EMEA Business Development
LinkedIn profile
For more information...
Please contact:
Clark Waterfall, BSG Team Ventures
Diane Amador, BSG Team Ventures
Please also submit your resume here.