Vice President, Human Resources

Boston, MA/New England located preferred, Northeast location important
BSG Team Ventures has commenced an executive search for Vice President, Human Resources for our client, a diversified holding company focused on venture creation within the life science and technology sectors. VP will partner with the CEO, investors, partners and rest of the executive team in a hands-on, active role.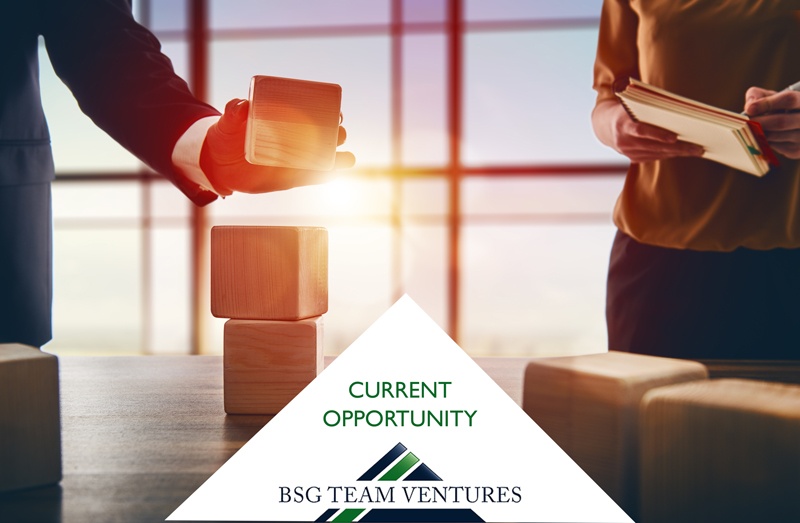 Opportunity Overview
Vice President, Human Resources
THE COMPANY
Transforming Academic Breakthroughs and U.S. Government Research into Commercial Products
Our Client is a diversified holding company focused on venture creation within the life science and technology sectors. With unparalleled access to hundreds of university and federal labs across the U.S., our Client forms, funds, and operates a portfolio of companies to generate long-term value for its investors and stakeholders. Based in Boston, with nationwide presence in Los Angeles and New York, our Client supports its businesses with capital, central management, and shared services. Our Client's portfolio companies are located across the country, co-located with the talent and facilities they need to grow and thrive.
Allied Minds Investing Thesis
FOCUS
Our Client is at the forefront of technology transfer and venture creation within the life science and technology sectors. Our Client manages a diversified portfolio of over 20 subsidiary businesses at varying stages of commercial maturity across a wide range of life sciences and technology sectors, including medical devices, diagnostics, biopharmaceuticals, big data, cyber security, communications, semiconductors, and food safety.
STAGE
The Company generally serves as the lead investor through which they take and maintain majority control, and almost all of their companies start out with a seed investment. On occasion, they may sponsor a proof of concept or killer experiment in the university (SRA) or federal lab (CRADA) prior to making an investment.
SIZE OF INVESTMENTS
Seed investments range from $250,000 to $1 million, and Series A investments from $5M to $10M. For larger Series A and follow-on rounds, the Company will continue to invest alongside a syndicate.
ACTIVE PORTFOLIO
Our Client currently manages a robust portfolio of over 20 game-changing companies.
Technology: Our clients' technology portfolio covers a number of different industries, with strong concentration in telecommunications & semiconductor, to space-based technologies.
Life Sciences, Medical & Healthcare: From portfolio investments in biotech to medical devices and telemedicine.
THE POSITION
Our client is looking for a senior human resources generalist executive who will partner with the CEO, investors, partners and rest of the executive team in a hands-on, active role. Key to the position's responsibilities is HR related business strategy, process creation, and standing up of a shared services function.
Success in this role will be defined for much of the first 24 months on 3 key broad deliverables:
Lead the talent strategy—Staffing for our Client's entity is critical. While a small team (sub-50), a talent acquisition and retention strategy needs to be developed in building out their investing team both on the tech and life sciences side.
Champion the parent company compensation structuring—As our client is a publicly traded entity, the normal VC or PE LTIP structures involving carried interest won't apply. Building a structure that incents rising stars to join, and veterans to stay and double-down, is of critical importance.
Build out a shared services function for our client's portfolio companies—expand not just the HR function and value prop across the portfolio of companies in which our client is the majority investor, but to expand all corporate functions (legal, finance, IT etc.) across the portfolio. This position has the opportunity to build, lead and run this services offering over a portfolio of 25+ companies in the ALM family.
IDEAL CANDIDATE PROFILE
A summary of key competencies required to be successful in this role include the following:
Functional Prior Success
HR generalist leadership experience
Compensation structuring including executive LTIPs
Benefits plan creation, review, and management
Evergreen recruiting strategy and execution at both executive and individual contributor levels
Campus recruiting, with primary focus on Masters programs (MBA etc.)
Establishment of HR as both corporate function and shared services across portfolio/subsidiaries
Creation of multi-disciplinary shared services function (HR, finance, IT, legal, etc.)
HR advisory services for emerging subsidiary entities (compensation, recruiting, ATS, benefits advisory, etc.)
Establishment and management of external human resources consultants and HR regulatory advisers
UK and/or international HR corporate governance
Private and public company HR leadership
Education: BS + PhD and/or MBA
Industry Experience —alternative asset class portfolio management/professional services
Venture capital
Private equity/growth equity
Management consulting firms (management consulting e.g. BCG, Bain, McKinsey)
Professional services/consulting firms (other, e.g. Accenture, CapGemini, etc.)
Holding company structured corporate businesses (e.g. Danaher, GE, etc.)
Management & Leadership Experience
Reporting to and advising boards of directors both corporate and subsidiaries
Hiring, managing and motivating efficient but high "BTU" HR & shared services team
Partnering with corporate and portco CEOs on human resources-related policy, best practices and special situations (hiring/firing, compensation, benefits, etc.)
Working with C-level peers on behalf of corporate & subsidiaries (CFO, General Counsel, etc.)
Stage of Company Experience
First-stage structure and process building of SOPs
Working with privately-held investor-backed businesses (VC & PE)
Late pre-public/early publicly traded
Geographic
Boston, MA/New England located preferred, Northeast location important
General
Finally, this individual should have as many as possible of the personal traits required to succeed in this leadership position:
High levels of intelligence, analytical strength and conceptual ability.
The ability, and willingness, to set and communicate demanding standards for professional staff and to hold people accountable for their performance; at the same time, sensitivity to, and insight into, individuals' capabilities and development needs, and the combination of firmness and likability that all good leaders possess.
Decisiveness when necessary, coupled with a willingness to seek input and build consensus as much as possible.
Unquestioned honesty and integrity; also, loyalty to colleagues and to the organization, and the ability to inspire loyalty. This person should have the ability to identify and focus on the Company's best interests, rather than the agenda of any individual or group within the firm.
A very high level of energy and commitment, combined with enthusiasm and a positive attitude.
Excellent writing and speaking skills; this individual must be able to communicate complex ideas and information clearly and concisely.
Outstanding planning and organization skills.
Good strategic instincts and long-term vision; the ability to address both big-picture issues and detailed, day-to-day management concerns.
In general, the business and personal skills, and the absolute commitment, required to make a major contribution to The Company during the coming years.
Attention to detail required to deliver consistently accurate data, information and reporting on time and on budget.
The work ethic required to do what it takes to get the job done and to invest the time required to deliver on key responsibilities in a timely fashion.
Team
Our Clients' cross-disciplinary team hails from industry, academia, and government, and uniquely combines a deep understanding of the early-stage innovation ecosystem and technology transfer, proven scientific and technical expertise, and decades of operational experience in technology-driven, high-growth companies. Our Client's team numbers approximately 35. Including portfolio company employees, our Client's family is more than 350 strong.
Financial Backing
Our Client is publicly traded. To-date, our Client has raised more than $550M in capital, including $150M from our June 2014 IPO. Two large UK asset managers have been anchor backers behind the Company. ALM portfolio companies also attract direct investments from institutional investors, corporate venture partners, family offices, and other leading venture capital groups.
Compensation
Compensation will be commensurate with the position's requirements. Since this is a performance-based environment, the successful candidate's package will include base salary, bonus structure based on corporate qualitative and quantitative strategic KPIs, and a potential for stakeholder position in the company.
SUBMIT RESUME: