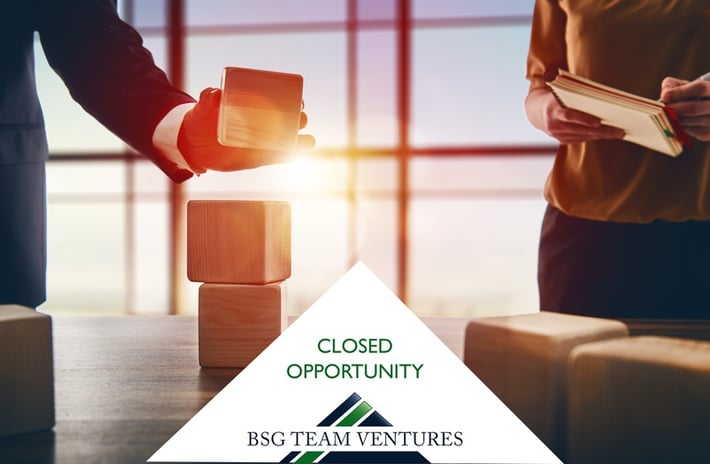 POSITION OVERVEW
Working from the company's headquarters in Pittsburgh, PA, and reporting to the CEO, the Vice President of Education will lead the math pedagogy, instructional design, and continuous innovation process to improve the effectiveness of Think Through Math (TTM). They will be responsible for product expansion, academic efficacy testing and resultant improvement, the online teaching and content development teams, and occasional sales support of this supplemental mathematics software.
THE COMPANY
Think Through Learning is the largest US provider of adaptive, differentiated supplemental math to students in grades 3-9. It is well-financed and led by top-notch executives with repeated track records of success. The company has tripled sales over the past three years and has a strong balance sheet with no debt. Its flagship software, Think Through Math (TTM), serves over two million students; and in 2012, it won the Software and Information Industry Association's CODiE Award for Best Math Instructional Solution. By integrating on-demand tutoring with online instruction and by deeply engaging students through a unique motivation system, TTM enables cognitive breakthroughs. The software's instructional design builds higher order thinking and problem-solving skills. A completely new version of TTM created for the TEKS and the Common Core State Standards (CCSS) launched in September 2012.
Twenty-two million students in grades 3-9 perform below grade level on math, and there is increasing pressure to improve STEM performance. The launch of the CCSS and the increasing body of research evidence correlating degree of differentiation to efficacy of instruction mean that TTM is in a unique position to grow both in both breadth and depth of its service ... and that growth will depend on someone who will lead the strategic direction, product innovation, and instructional design.
Is that someone you?
THE POSITION
Reporting to the CEO but working most closely with the CTO and Vice President of Product Management, the Vice President of Education will lead the strategic direction, product innovation, and instructional design of TTM, and will direct academic efficacy testing and data analysis and resulting innovations, as well as online tutoring and content development.
The VP of Education must enjoy growth-stage tech environments that evolve quickly, want to build personal wealth through an ownership stake, enjoy teaming with other smart and proactive people, and be driven to innovate for excellence. The management team at Think Through Learning is high-energy and passionate about making a difference in education. The Company seeks a similarly passionate 'A'-caliber VP to join them as they create a market-leading company that makes a difference in the lives of students.
In addition to competitive cash compensation, she or he will be a co-owner and share in the rewards of Think Through Learning's success. Although ten years old and the largest SaaS K-12 math company, TTM has a growth stage atmosphere and rapidly evolves based on market conditions and to capitalize on new knowledge about what makes online math education most effective. The VP Education must thrive in this environment.
Specifically, the VP of Education will—
Join the executives on the Steering Committee that directs the company

Make TTM highly effective at preparing students for the STAR and the CCSS

Lead development of interactive activities and items that match the CCSS and the TEKS

Oversee the partial gamification of TTM

Become highly proficient in the TTM software and optimize its effectiveness at serving the intervention, remediation, and test preparation markets

Manage and mentor the current team of content developers and freelancers

Lead expansion into K-2, Geometry and Algebra II over the next two years

Implement best practices to develop high quality content in the most cost effective way -- auto generation of test items, etc.

Manage a team of teachers and continuously drive improvement in the effectiveness of live tutoring and how it is best integrated into TTM

Build strong working relationships with the CTO and VP of Product Management

Deliver new features on schedule and budget

Oversee the development and insure the quality of all online content

Manage to the agreed upon annual budget

Identify and champion innovative strategies, processes, and tactics

Keep abreast of software best practices; adopt those that fit TTM and originate new processes, features and systems to make TTM better than the competition

Demonstrate TTM's pedagogical value in team sales presentations to customers
THE CAREER OPPORTUNITY
For a skilled and ambitious VP of Education/CLO in the K-12 online mathematics space, this position offers several career benefits—
The chance to work for an industry leader in a key strategic role
The chance to drive instructional design and cutting edge innovation for more than two million students: to build the best math instructional product ever built
The chance to have a seat at the table—to be part of TTM's senior leadership team
The chance to work with an experienced CEO and investor in K-12 education
The chance to own stock options in the company
The chance to live and work in the attractive Greater Pittsburgh area, named America's most livable city for the last several years in a row, where your dollar buys a lot of Heinz ketchup
THE IDEAL CANDIDATE
The ideal candidate currently works as VP of Education, Chief Learning Officer, Chief Academic Officer, or possibly VP of Product Strategy for one of the following organizations: a SaaS adaptive online software company known for its highly innovative math curriculum (Dream-Box, ST Math, ALEKS, Conceptua); a virtual school or homeschooling company (eg, Florida Virtual, Connections Education, K12 Inc.); a developer of online courses, AP or other (eg, Apex, Edmentum, Aventa); a charter school or other site-based EMO that develops advanced and innovative curriculum (eg, Rocketship Education), a development house that serves K-12 publishers (eg, Six Red Marbles, Schell Games); or an innovative software division of a textbook publisher that has moved into the digital world to become a leader in math software (eg, Scholastic, Pearson).
Specifically, this individual has the following—
An absolute love of math instruction—and the desire to find more effective ways to teach math through optimizing the full power of technology

An advanced degree in Education, Education Technology, or related field, with additional coursework specific to math curriculum development, instructional practices, and online learning

Minimum of five years of successful K-12 math software development focused on engaging interactive learning experiences, plus five years of successful managerial experience

Knowledge of breaking trends in online learning and math education and in the fields of math curriculum, assessment, and student learning

Strong experience with SaaS software-based development, with strong knowledge of online instructional strategies, motivation, and learning science

Demonstrated knowledge of instructional design; curriculum development; backwards design curricular models; and classroom, hybrid, and online teaching and learning models

Strong analytical skills and ability to dis-aggregate data to analyze and problem solve to improve TTM's effectiveness for enhanced student achievement

Demonstrated knowledge of project management principles

Knowledge of Common Core State Standards and TEKS

Knowledge of formative and summative assessment systems, including high stakes external summative assessments

Prior experience working with and managing the varied and ongoing priorities of multiple stakeholders, including third party content providers

Strong background in team management and participation--someone who is really engaged in the team, able to express themselves easily, comfortable with handling debate

Demonstrated ability to work effectively in a customer focused, fast paced environment

Ability to analyze and problem solve to accomplish objectives
The VP Education will be working long hours to drive the success of the company. This involves a range of personal attributes-- flexibility and adaptability; a great work ethic; strong leadership skills; an ability to analyze and evaluate one's own (and other's) performance and to develop plans to improve performance; excellent presentation skills; willingness to take responsibility for both success and failure; a thick skin; self-confidence; a positive attitude about self, company, marketplace; and a strong desire for success.
Some of the specific attributes this VP will possess include—
Strong ethics, high personal integrity

A high level of intelligence and intellectual curiosity

A passion for making a difference in the lives of struggling students

Superb communication skills

Attention to detail

Strong analytic skills to improve TTM's efficacy, engagement, motivation, etc.

Solid financial acumen and the ability to manage tightly to a budget

Sense of urgency, drive, and a competitive spirit

Perseverance and tenacity as required in a growth stage tech company

A commitment to serving the needs of customers, not theories

An ability to team collaboratively with smart, strong, energetic colleagues
COMPENSATION
Compensation will include salary, performance bonus, and equity commensurate with the individual's experience.
TRAVEL
Travel will be approximately 10%.
CONTACT
Resume and cover letter should be sent as Word documents to Ralph Protsik and Barb Piercecchi, and also posted on the BSG website. No phone calls please.