SVP Product
Reporting to: EVP Marketing & Operations

MA, Southern NH, Northern RI
BSG has commenced an executive search for a SVP Product for our client which has created a sophisticated personalized health network that has empowered patients, pioneered new measures of health and disease, and amplified the patient voice to the healthcare industry. Partnering with the executive team, the SVP Product's responsibilities include product definition and product roadmap and product team management and leadership, as well as deep partnering with the engineering and R&D teams to develop world-class products for both consumer and enterprise customer stakeholders.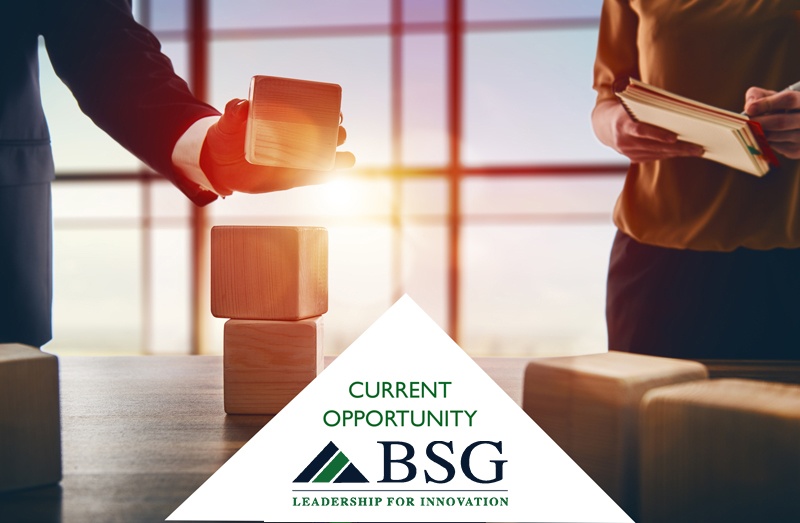 Opportunity Overview
SVP PRODUCT
THE COMPANY
Living Better Starts Here
Imagine this: a world where people with chronic health conditions get together and share their experiences living with disease. Where newly diagnosed patients can improve their outcomes by connecting with and learning from others who've gone before them. Where researchers learn more about what's working, what's not, and where the gaps are, so that they can develop new and better treatments.
It's already happening here. Our client offers a free website where people can share their health data to track their progress, help others, and change medicine for good.
Our client has the world's largest personalized health network, has spent the last 10 years developing a sophisticated personalized health network that has empowered patients, pioneered new measures of health and disease, and amplified the patient voice to the healthcare industry. Today more than 500,000 members use our client's website to connect with others, monitor their progress, and track their health status in medically-relevant ways. They have created a real world understanding of patients and generated a new kind of medical evidence that gives a truer picture of human health. The company has worked with every major pharmaceutical company and a range of government organizations to bring the patient voice to research, development and public policy. Our client is a trusted source for real-world disease information and a clinically robust resource that has published more than 100 research studies.
In the next decade, our client will work even harder to apply innovation that drives a deeper understanding of the human experience. Its partnership with iCarbonX makes our client a cornerstone in an ecosystem that will merge biological and experiential data with advanced technology to bring new insights into the factors that contribute to health, disease and aging. Individuals will have a personalized guide, not just for medicine, but for living a healthy life. And industry will have a unique window into the patient experience to improve outcomes and lives. It's a vision of health they'll realize with, and for, patients.
Our client is headquartered in the heart of global biotech research outside of Kendall Square, Cambridge, Massachusetts.
COMPANY HISTORY
Our client has spent the last 10 years developing a sophisticated personalized health network that has empowered patients in their own health journey, pioneered patient-centered measures of health and disease, and amplified the patient voice to the healthcare industry.
The company was founded by Jamie Heywood, his brother, Ben, and family friend Jeff Cole after the Heywoods' brother Stephen was diagnosed with amyotrophic lateral sclerosis (ALS). The trio built what became the first and only digital platform to date to collect and aggregate patient-generated health data, giving patients the real-world context to make more informed decisions and improve their outcomes. Today more than 500,000 people use our client's website to track and share information about 2,700 conditions. The result is a unique window into the patient experience unavailable in any clinical system that also helps our client's partners improve medicines, devices, and treatment protocols. More than 40 pharmaceutical companies and numerous government organizations have collaborated with our client and used its data to understand what it's like to live with and treat disease. The company has also published more than 100 research studies based on patient-generated health data.
PARTNERSHIPS & PRODUCTS
Our client works across the pharmaceutical value chain and care continuum to integrate the patient voice into key decisions, product development and other core operations. Through multi-year collaborations designed to drive scaled transformation and near-term strategic projects, our client can support its client organizations to:
Design patient-centered clinical trials
Adapt the Target Product Profile
Track and adapt based on how patients experience medicines
Utilize unique longitudinal QOL and treatment data
Design and build engaged communities
Access rapid insights and feedback from patients
Develop data infrastructures and ecosystems for insight, decision making, and care
Test and develop use of sensors and devices
Our Client's Solutions:
Community Development
Target Patient Experience (TPETM)
Patient Experience Reports
Clinical Trial Optimization
Real-World Treatment Observation
Clinical Trial Benchmarking
Oncology Ecosystem
Mental Health Learning
System Care Empowerment
THE TECHNOLOGY
Our client's website is coded using the Ruby on Rails platform.
THE POSITION
Reporting to the EVP Marketing & Operations, our client is looking for an SVP Product who will partner with the rest of the executive team in a hands-on, active role. Key to the position's responsibilities include product definition and product roadmap and product team management and leadership, as well as deep partnering with the engineering and R&D teams to develop world-class products for both consumer and enterprise customer stakeholders.
Success in this role will lean on 3 pillars of skills and experience:
Deep consumer social media content adoption and success
Has had strong career delivering B2C SaaS software solutions with a mobile-centric approach
Has worked in fast-growth, privately held and/or investor-backed culture
The Company is seeking a seasoned and accomplished global product leadership executive with an unusual combination of skills. However, there is no question that the most critical skill is a proven ability to lead product definition and direction for a multi-product, market leading, cloud-based, consumer and enterprise application suite delivering healthcare insights to both the individual patient and the life sciences drug developer. The SVP Product will have a passion for and experience working with customers, sales, development and support team members to deliver world class products that fulfill existing feature/functionality needs, as well as anticipate those of the future. You will drive the full product development lifecycle in collaboration with technology, marketing, sales and UX teams.
Lead the definition and direction of multiple product lines utilizing input from customers, sales, competitors, senior management, and market information

Lead the development of product line roadmaps in support of product plans and new market/client input
Collaborate with CEO, CTO, and CMO to develop product strategy, requirements, and product roadmap
Lead and manage a core product team in the definition, design, and development of key features for beta, pilot and commercial product releases
Define and deliver on product launch plans in coordination with the Product Marketing team
Interface with customers and sales to drive product direction, ensuring that product capabilities meet and exceed market needs, offering significant differentiation
Lead the definition of release scope and work alongside Technology leadership to establish release dates
Work with software development and UX teams during product design and development to ensure requirements are being met
Lead cross-functional teams responsible for preparing all aspects of the company for successful product launches (e.g., documentation and training for sales, customer support, professional services, and operations)
Work with Product Marketing to define product positioning, messaging, benefits, pricing, etc. and provide implementation support to deliver product information, demos and sales tools to the sales team and market
IDEAL CANDIDATE PROFILE
A summary of key competencies required to be successful in this role include the following:
FUNCTIONAL Prior Success
Consumer web/mobile content product development & management
Building rapid product prototyping engine capable of 10+ alpha/beta/pilots in parallel
Product leadership capable of generating revolutionary product innovation based on both market and consumer data, as well as intuition around unidentified consumer needs (i.e. iPad, Post-Its, etc.)
Moving from customized product to configurable product design and delivery
Creation product roadmapping processes and discipline
Consumer focused UX/UI design leadership
Product management based on open source software stacks (e.g. Ruby)
Experience with big data software platforms like Cassandra, Hadoop, Mongo and Hive
Strong SDLC track record
Working with HIPAA and/or PCI compliance
Feature/functionality trade-offs analysis
Education: BS in Engineering with MBA
MANAGEMENT & Leadership Experience
Building scalable management processes without suffocating innovation/speed
Success as individual contributor and as player/coach
Remote/virtual team management
Track record hiring A players for A team & "pied piper" for product talent
Strong track record of cross functional communication and persuasion vs dictation
Comfortable with ambiguity
Experience managing offshore teams and working with distributed global stakeholders
INDUSTRY EXPERIENCE
B2C SaaS software

Consumer facing big data powered properties (e.g.Google, Amazon, Facebook, etc.)
Other Internet, data-intensive related providers
Internet consulting firms (e.g. Sapient, Cambridge Technology Partners, etc.)
Healthcare software with consumer UI (e.g. EHR providers such as athenahealth, CareCloud etc.)
STAGE OF COMPANY EXPERIENCE
Experience working with founders and board directors in investor-backed, closely held companies
Growth phase of company development and rapid employee expansion, from 150-500+
GENERAL:
Finally, this individual should have as many as possible of the traits required to succeed in this leadership position:
High levels of intelligence, analytical strength and conceptual ability.

The ability, and willingness, to set and communicate demanding standards for professional staff and to hold people accountable for their performance; at the same time, sensitivity to, and insight into individuals' capabilities and development needs, and the combination of firmness and likability that all good leaders possess.
Decisiveness, when necessary, coupled with a willingness to seek input and build consensus as much as possible.
Unquestioned honesty and integrity; also, loyalty to colleagues and to the organization, and the ability to inspire loyalty.
A very high level of energy and commitment, combined with enthusiasm and a positive attitude.
Excellent writing and speaking skills; this individual must be able to communicate complex ideas and information clearly and concisely.
Outstanding planning and organization skills.
Good strategic instincts and long-term vision; the ability to address both big-picture issues and detailed, day-to-day management concerns.
Attention to detail required to deliver consistently accurate data, information and reporting on time and on budget.
A sense of ownership, not just of his or her own work, or that of their department, but a sense of ownership for the company as a whole.
Work ethic required to do what it takes to get the job done, and invest the time required to deliver on key responsibilities in a timely fashion.
Team
The PLM team currently numbers approximately 150. The product related team currently numbers 5+, and is slated for significant growth in 2018.
Financial Backing
Noted venture capital, private equity, and strategic investors in our client include:
iCarbonX
Founded in October 2015, iCarbonX aims to build an Internet-based ecosystem of digital life based on artificial intelligence and a combination of an individual's biological, behavioral and psychological data. The founding team includes the world's top biotechnology experts, who have a wealth of experience in omics technology, mobile medical, medical service, biological data analysis, artificial intelligence and data mining. With a rapidly growing global foundation and in cooperation with the world's leading partners, iCarbonX is devoted to interpreting, studying, guiding and managing the digital life, and providing personalized products and services for people to lead a healthier new life.
Invus, LP
Invus is a New York-based investment firm with over $4B of capital in an evergreen structure. Over its 24-year history, Invus has guided more than 80 portfolio companies in a wide range of industries, including consumer packaged goods, consumer services, specialty retailing, software, telecommunications, medical devices, and biotechnology.
CommerceNet
An invaluable part of our client's success, CommerceNet provided the seed capital, guidance, additional management experience, and key connections to help kick start our client. CommerceNet's innovative model combines the best elements of a research lab, startup incubator and public interest initiative. Its mission is to make the world a better place by fulfilling the promise of the Internet and ecommerce. CommerceNet's Founder and Chairman, Dr. Jay 'Marty' Tenenbaum, is personally involved with our client as a board member and advisor.
Omidyar Network
Omidyar Network is a mission-based investment group committed to fostering individual self-empowerment on a global scale. Established in 2004 by Pierre and Pam Omidyar, the Network derives its focus and values from Pierre's experience as founder of eBay.
Compensation
Compensation is competitive with the position's requirements. In a performance-based environment, this will include base salary, bonus structure based on corporate qualitative and quantitative strategic KPIs, and a stakeholder position in the company.
CONTACT or SUBMIT RESUME: