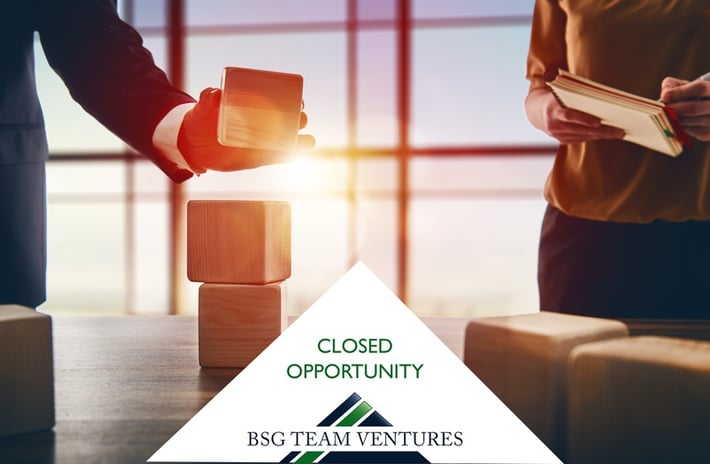 PharmaJet, Inc. offers jet injection technology to deliver vaccines and drugs through skin. The company offers PharmaJet, a needle-free system that delivers liquid medications at high speed creating a 'liquid jet' that penetrates the skin and delivers the medicine through the skin in less than 1/3 of a second. It serves individual patients, as well as public health needs internationally. The company is based in Golden, Colorado with operations in
With approximately 23 employees currently, PharmaJet was founded in 2007 and is currently headquartered in Golden, Colorado with other offices in San Francisco and Baltimore.
As a privately held medical device design company, PharmaJet has developed an FDA 510 (k) cleared needle free jet injection technology. It can be used to inject any liquid medicine into the body (human and animal), for fixed dosages ranging from 0.1cc to 0.5cc, into intra-dermal, subcutaneous, and intra-muscular tissue depths. It is most appropriate for vaccine delivery, which is a standard 0.5 cc dose for nearly all human vaccines. Since starting its first scientific collaboration 22 months ago, active pre-clinical and clinical testing of PharmaJet's device is underway in 9 countries, with 18 partners for more than 25 vaccines and therapeutic medicines.
Market Opportunity
History & Genesis
PharmaJet's technology was developed to address a need for safe and clean delivery of liquid vaccines, without a needle, in view of the massive infection rates caused from within the healthcare system of hepatitis B, hepatitis C, and HIV (and an additional 17 other blood borne diseases) due to syringe needle reuse and needle stick injury during vaccination (estimated at 22 million injuries per year world-wide). With the World Health Organization's (WHO) guidelines in mind, the Founders created a needle-free injection technology that is simple, robust, and inexpensive. Besides getting rid of needles, however, there are a host of other sustainable competitive advantages and attractive features making it a value added device that can improve the lives of people, reduce the cost of healthcare, all the while generating profitability for PharmaJet and its partners.
Product Potential
PharmaJet's features help address the developing world problem of re-use (as much as 40-70% in some countries) which contributes to growth in disease and epidemic. Further, the intra-dermal application (0.1 - 0.2cc volume) may contribute to stretching vaccine supply (reduced dosage, but similar immune response to standard 0.5cc dosage) where there is shortage so that the health net can be spread among a larger population, ultimately benefiting their group welfare and economy. At the same time, it is perfectly appropriate for the sophisticated healthcare market, and eliminates needle-stick injury which is prevalent everywhere. As a technology platform, there are a variety of additional product extensions that allow it to be useful in other injection segments, user groups, and processes.
Initial Markets
Human vaccine market

: >1.75 billion needle-syringes being used annually for injection of vaccines, for children and adult populations.

Animal vaccine market

: Even larger by volume than the human vaccine market, PharmaJet's device has been used successfully in a range of species (mice, rabbits, guinea pigs, dogs, cats, goats, sheep, horses, cattle), making it suitable for:

For pre-clinical research and antibody production

To keep companion animals from spreading disease to their owners (i.e. rabies), and;

To keep animals productive, so that populations do not starve (developing world), industries are not financially devastated (i.e. culling for foot & mouth disease), and producers maintain efficiency (i.e. dairy).
The Position
As PharmaJet, Inc. seeks to substantially expand it's product user base, exposure and revenues in 2010, the PharmaJet Regional Business Development position plays a vital role in product introduction, demonstration and sales within several key market segments. Leveraging their industry experience, this sales and business development leader will systematically identify and develop key new market opportunities and represent product sales to all public and private healthcare providers currently utilizing needle injection delivery of vaccines and select drugs to patients and the general public. Based upon a pre-defined region, such product introduction will use a team approach for product adoption and use support, in conjunction with PharmaJet Certified Trainers and Technical Support. This position will thus serve as the overall regional business manager of these services. The role will be focused on integrating PharmaJet's product capabilities into all relevant regional public health networks, private clinics, and hospitals, thereby participating in all key mass vaccination events at the city, county and regional levels. Such efforts shall include attendance and representation at all relevant user's groups and regional conferences of professional healthcare providers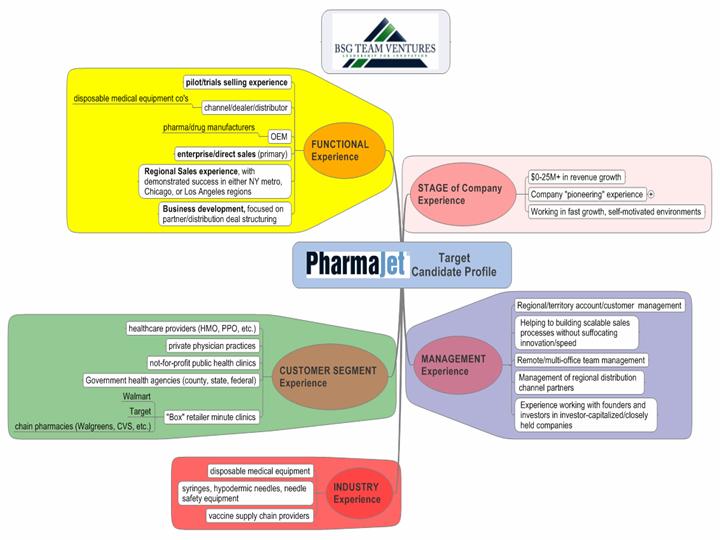 Financial Backing
PharmaJet has raised a Series A and B equity financing from angels and strategic investors, and is well capitalized to enter their next phase of commercialization.
Compensation
Compensation is competitive with the position's requirements. In a performance-based environment, this will include base salary, incentive bonus structure based on both quantitative revenue goals and qualitative MBOs, and a potential stakeholder position in the company.