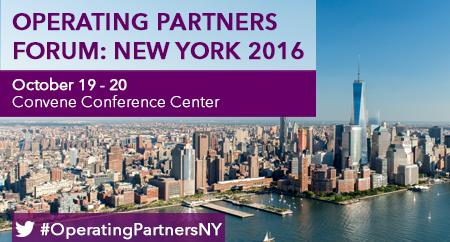 This article was previously published on LinkedIn.
Key Takeaways
Here are some of the highlights that resonated with me...
I. Current Trends in PE Impacting the Operating Partner Role
Pressure to create value from LPs is pushing GPs to cut HQ costs and push them out to portfolio companies, compressing growth trajectory for many OPs

More emphasis on industry specialists and ex CEOs with specific industry backgrounds

Role is evolving, smaller operating staffs and more integration with deal teams
II. Talent - Improving Hiring Outcomes
More emphasis on outside independent assessment protocols such as Hogan and Scorecards

Have a clear idea of who you are trying to hire

Use assessments and scorecards during diligence

Insist on a consistent approach to interviews

Consider how culture will impact performance

Ask if the position spec is realistic

Invoke onboarding and follow up with new executive hires
III. Turnarounds - a How-to-Guide
68% of attendees polled cited incompetent managers as the single biggest cause of business failure

Belief is that good leaders build companies that can withstand competition and cost pressures
Best practices include:
Flatten the organization

Find the "go-forward" team

CEO needs to communicate with all employees

Reorient employees to what the real business is

Focus on the sales team
IV. Growing Revenue in Portfolio Companies
Conference attendees believe more focus is needed in driving revenue growth in their portfolio companies.
How to motivate portco CEOs to improve in this area?
Bring in outside advisors; let them choose between two firms

Share opportunities discovered during diligence

Ensure that the CEO is aligned with value creation model of PE

Develop a systematic approach to tracking and measuring sales growth

Be agile, reallocate people, money and time every 90 days
I'd be interested in your comments ….